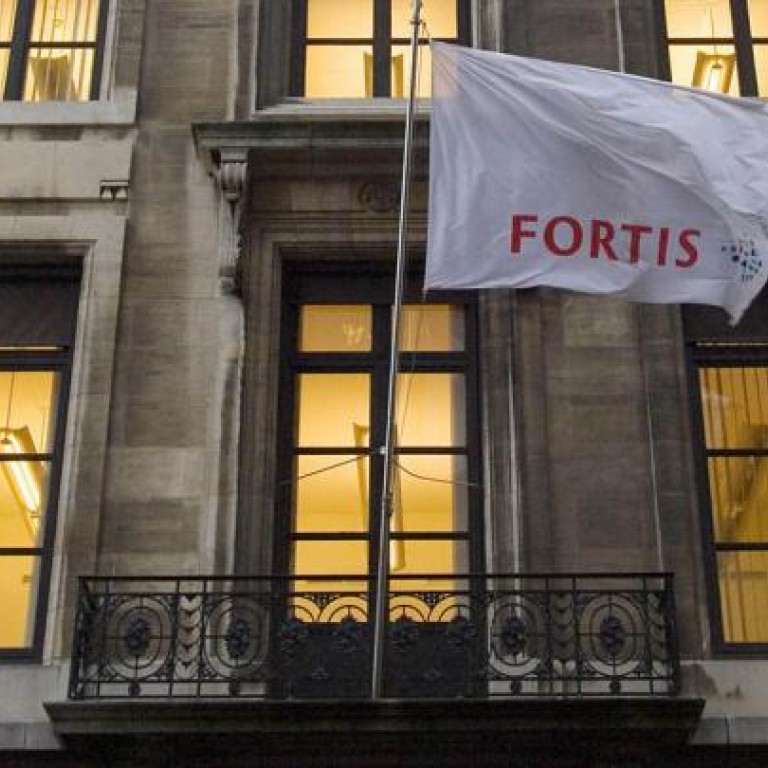 Ping An files arbitration claim against Brussels over investment loss in Fortis
Mainland insurer seeks to recover losses from investments in Fortis after state-led break-up
Ping An Insurance (Group), the country's second-biggest insurer, has filed an international arbitration claim against the Belgian government in an attempt to recover losses from investments in what was once the European country's largest financial services group, Fortis.
Ping An yesterday confirmed the claim had been made, after it was first reported by the International Arbitration Reporter news service.
A spokesman for Ping An told the that the insurer had tried to negotiate compensation for investment losses with Brussels through different channels but failed to come to an agreement.
"The Belgian government's misconduct towards Fortis in 2008 violated the legitimate rights and undermined the interests of Fortis' investors. We have no alternative but to defend Ping An's rights through legal action," the spokesman said.
No details about the compensation claim were disclosed.
Ping An wrote off about 95 per cent or 22.8 billion yuan (HK$28 billion) of its investment in Fortis, when the lender was bailed out by three European governments after it was caught in the financial crisis. At the time, Ping An was the largest shareholder in Fortis and rejected the state-organised break-up of Fortis at a shareholders' meeting.
Ping An said in 2009 that "the dismantlement of Fortis, which was not approved by shareholders, violates corporate governance procedures and destroys shareholder value".
The insurer was also involved in another dispute with the Belgian government in 2009 when the government sold shares of Fortis' Belgian banking operations to BNP Paribas.
Ping An had voted against the sale.
Chinese financial institutions have remained cautious about acquiring asset overseas since the financial crisis. Analysts say it may be too early to buy assets in Europe because of the continuing debt crisis.
Investors remain concerned whether Greece or more euro-zone nations will eventually leave the currency union, which could drag the world economy into deeper trouble.
This article appeared in the South China Morning Post print edition as: Ping An files claim against Brussels