IPO
Get more with myNEWS
A personalised news feed of stories that matter to you
Learn more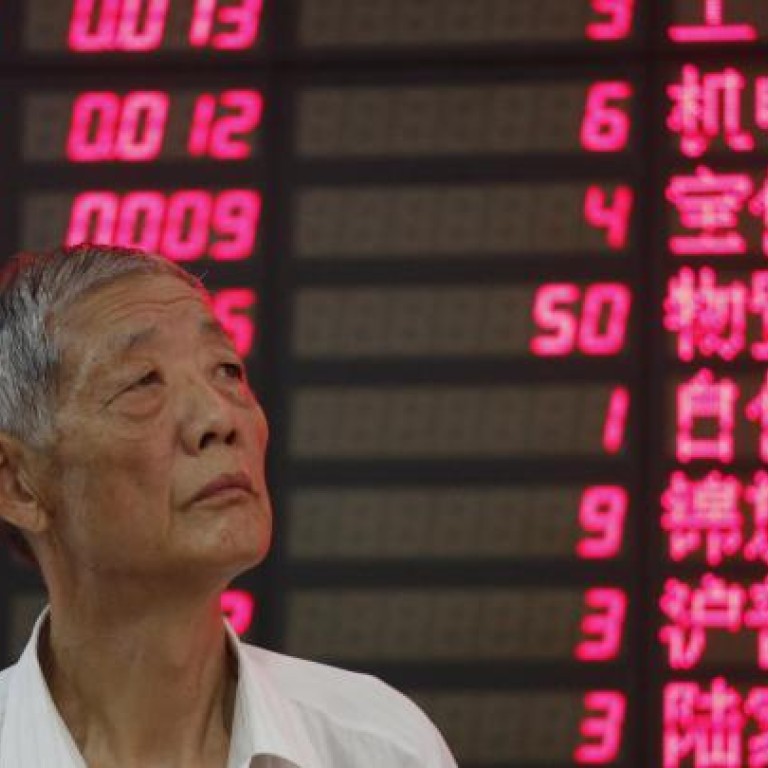 Rumour sparks off Shanghai buying craze
Composite index rises 2.6 per cent after talk of halting IPOs lifts A shares, but rumour is denied and index is set to plunge, say analysts
Investors displayed a voracious appetite for stocks in China yesterday afternoon, buying a rumour that the securities regulator would unveil incentives to underpin the beleaguered market.
The buying craze provided a microcosm of the mainland's arcane stock market, where millions of retail investors would go on the rampage on the spur of the moment amid talks of government intervention.
But analysts said the strong rally yesterday would be followed by a correction, after the regulator dismissed the rumour once the market closed.
After staying flat in the morning session, the Shanghai Composite Index shot up in the afternoon as the rumour about the regulator's marketing-moving measures spread like wildfire.
The key gauge closed at 2,056.32, up 52.15 points, or 2.6 per cent.
It was speculated that the China Securities Regulatory Commission (CSRC) would temporarily suspend initial public offering (IPO) approvals to curb a fresh equity influx and buoy the weak market.
According to the rumour, the regulator would officially announce the IPO suspension at a media briefing after the market close.
The CSRC did hold a press conference, but it denied the rumour, according to a Beijing-based reporter who attended the briefing.
"The upsurge was a result of talk about stimulus measures, but the market will soon plunge as the speculation failed to materialise," said Shenyin Wangguo Securities analyst Wei Daoke.
"The market will return to the 2,000-point level."
Mainland investors have been battered by worries of the slowing economy and weak corporate earnings since the beginning of this year.
A survey of more than 70,000 retail investors by internet portal Sina showed that 45 per cent of the respondents have lost more than 50 per cent of their equity investments so far this year.
The 100 million-odd investors were pinning their rally hopes on the CSRC, which used to roll out incentives to prop up the market when it was mired in a bearish mode.
A temporary suspension of new share offerings would allay investors' concerns of a liquidity drain.
Xinhua published a commentary yesterday, urging the regulator to step in and unveil market-boosting measures to bolster investor confidence.
The Shanghai indicator dropped 1.2 per cent to 2,004.17 on Wednesday, the lowest close since January 23, 2009.
As the benchmark edged closer to going below the psychologically-significant 2,000-point level, the rumour on regulator's intervention heightened.
Since CSRC chairman Guo Shuqing took office late last year, he has been striving to bolster the weak market.
But his efforts have yet to pay off.
This article appeared in the South China Morning Post print edition as: Rumour sparks off Shanghai buying craze