ZTE
Get more with myNEWS
A personalised news feed of stories that matter to you
Learn more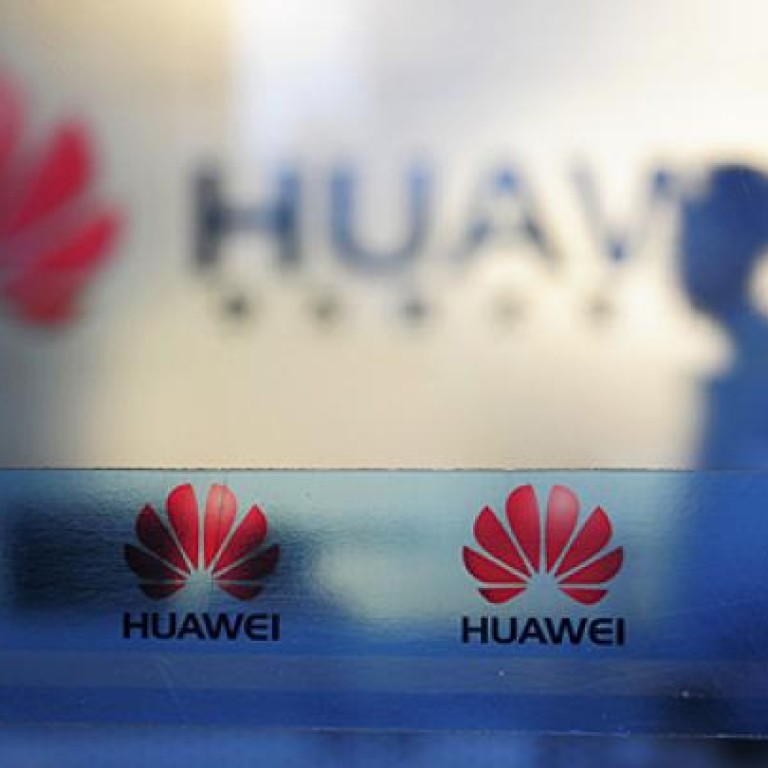 Huawei risk manageable, ex-Canadian spy says
Canada has no need to stop Huawei Technologies from doing business with Canadian telecommunications companies even though the Chinese equipment maker could very well try to engage in cyber-espionage for Beijing, a former Canadian intelligence official said on Wednesday.
"Is Huawei a threat? Yes, absolutely," said Ray Boisvert, the former No 3 at the Canadian Security Intelligence Service (CSIS). "I really do believe that it's possible to manage it the way it is."
Boisvert, who served as assistant director at CSIS, agrees that the Canadian government should block Huawei's participation in building a new network for government data and communications, a conclusion Ottawa appears already to have reached.
Even so, he said in an interview that he has reached a different conclusion for data networks outside the government that are provided by telecommunications companies such as Telus.
"The risk is, yes, I believe Huawei would work at the behest of the Chinese government and would look to intercept communications, but good luck trying to find which ones are important in a sea of a billion fish," Boisvert said.
A US House Intelligence Committee report on Monday said Beijing could use equipment made by Huawei, the world's second-largest maker of routers and other telecom gear, and ZTE, the fifth largest, to engage in espionage and endanger vital systems.
The panel said US companies should stop doing business with Huawei and ZTE, and the committee chairman urged that Canadian companies do the same. Australia, for its part, has banned Huawei from helping build its national broadband network.
Huawei's Canadian subsidiary, which has more than 400 employees, has helped build the domestic networks of Telus and BCE's Bell Canada, and also has relationships with smaller providers.
Boisvert said he gives credence to reports that Chinese espionage sparked, or hastened, the downfall of giant Canadian telecom equipment maker Nortel Networks.
"Nortel fell as Huawei rose, and it wasn't by coincidence," he charged, adding that it may not have been Huawei itself, then nascent, which engaged in the alleged spying.
"I believe those stories to be true. I believe that it is very, very logical, and it fits very well with the way I understand the threat," said Boisvert, who runs his own intelligence firm, I-Sec Integrated Strategies.
That said, Boisvert said he thinks it is possible for both network providers such as Bell and companies that use their services to mitigate the risk.
"What these telecommunications providers have insisted on is considerable examination of all the code that they're providing, or at least some certification of it, and then Huawei's worked at that with some independent companies here out of the United States and Canada," he said.
Canadian corporations also employ their own risk management, through the use of virtual private networks and through monitoring what information leaves the company's network.
"It ends up being a bit of a cat-and-mouse game, but I guess if you're already committed to this plan, you might as well make the best of it, and you can," he said. "You've got to come up with mitigation strategies to make it work."
For companies in the private sector, the decision on whether to use Huawei comes partly down to a cost-benefit analysis that is not the same as the government's analysis in deciding whether to let Huawei help put the government network together, Boisvert said.
Canada's Conservative government has invoked a "national security exception" for that network, allowing it to discriminate against companies deemed risky.
Prime Minister Stephen Harper's spokesman, Andrew MacDougall, said on Tuesday: "I'll leave it to you if you think ... Huawei should be a part of a Canadian government security system."
Scott Bradley, spokesman for Huawei's Canadian subsidiary, rejected charges of Huawei wrongdoing in general, as well as in connection with Nortel.
"The false suggestions about Nortel are unfortunate and ignore facts," Bradley said. "We have made significant investments in research and development, employ 65,000 engineers, and hold almost 50,000 patents worldwide."
He acknowledged a Chinese-based telecoms manufacturer might face additional scrutiny and a higher bar, but said Huawei had been conducting itself without issue in Canada and would continue to build its presence.
The publicity surrounding Huawei and China in general may have ramifications for a US$15.1 billion bid by China's CNOOC to buy Canadian oil producer Nexen. Ottawa must decide if the takeover by the state-owned Chinese oil company would bring a net benefit to Canada.
Paul Dewar of Canada's opposition New Democratic Party said the government should clarify to what criteria are used to determine if a foreign investment would hurt Canada's security.
"When it comes to security concerns, you should look at what your allies are doing," he added.