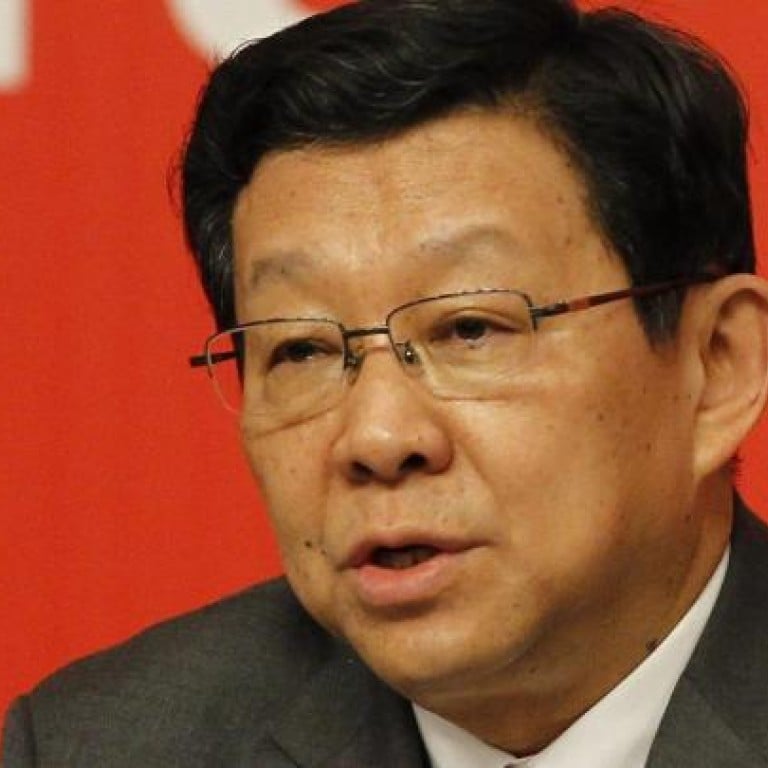 China's overseas investment set to soar, minister says
Chinese firms' outbound investments will match incoming flows in 10 years, Chen Deming says
China's outbound investment is set to rise in the coming years, with its size in the next five to ten years expected to match the foreign direct investment the nation attracts, said Commerce Minister Chen Deming.
Mainland companies are encouraged to go abroad as China cannot allow its US$3.29 trillion foreign exchange reserves to depreciate further with the third round of the United States' quantitative easing, Chen said at a financial forum hosted by magazine in Beijing yesterday.
"We hope that in the next five years, China's outbound investment and FDI will largely achieve a balance," he said, adding that China is likely to spend more than US$70 billion this year on non-financial outbound direct investment.
FDI coming into the mainland totalled US$116 billion last year.
China has been encouraging companies to invest abroad ever since its foreign reserves surpassed Japan's for the first time in 2006 to become the world's largest. But its efforts have been hindered by political opposition in some Western countries afraid of losing control over resources and fear of dissimilar corporate cultures, among other things.
Chen said the ministry had been advising firms to acquire stakes in target foreign companies first, instead of trying to buy out the entire firm, to acclimatise themselves to the local legal environment and corporate culture.
He said China's exports would be "slightly better" next year than this year as the Western economies stabilise.
Chen Dongqi, deputy dean of the macroeconomic research institute at the National Development and Reform Commission, forecast China would further loosen policies next year to support growth.
He said cuts in interest rates or bank reserve ratios were likely, and the use of fiscal tools, including government spending, should be strong enough to prevent a double-dip recession.
"Employment in the next few months will be under pressure," he said, adding that low inflation expected in the first half of next year would provide room for policy easing.
He forecast the economy would expand 7.6 to 7.7 per cent this year, with the fourth quarter gross domestic product growing at 7.8 per cent.
The mainland economy has decelerated for seven consecutive quarters. In the first nine months, it grew 7.7 per cent from a year ago.
Few economists anticipate interest rate cuts next year as they expect GDP to rebound to around 8 per cent in 2013.
This article appeared in the South China Morning Post print edition as: China's overseas investment set to soar, minister says