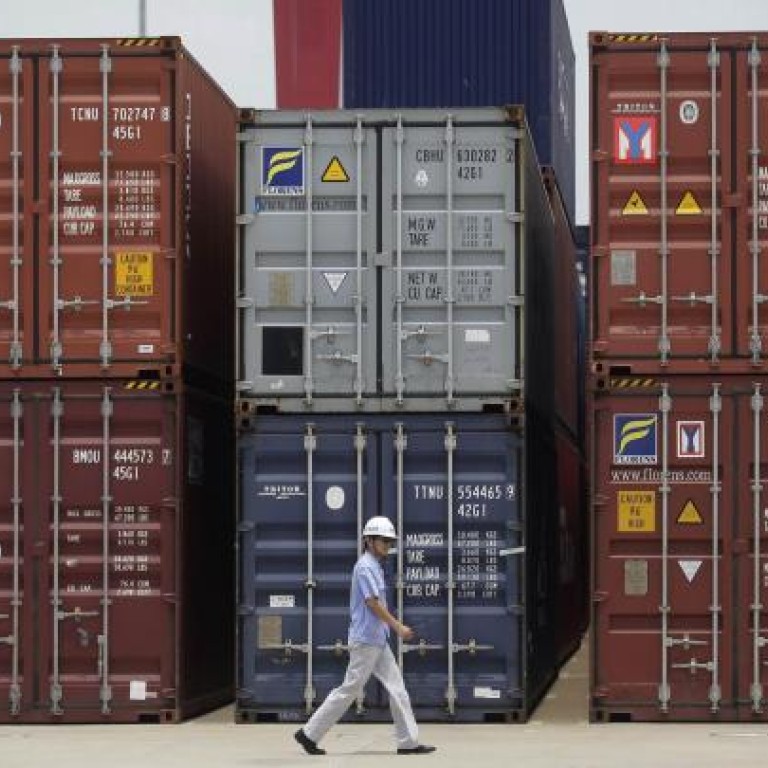 Onshoring trend is overhyped, say shipping chiefs
The shift of manufacturing and outsourcing to China, which started after the mainland joined the World Trade Organisation in 2001, has probably ended.
But the scale of the move back to production in Europe and the Americas has been exaggerated, a senior shipping executive says.
Andy Tung Lieh-cheung, the chief executive of Orient Overseas Container Line, said: "China will still remain competitive, at least for a period of time."
"There is a supply chain infrastructure in China which is not easily replicated [in other markets']," Tung told shipping executives at the Sea Asia conference in Singapore yesterday. Onshoring - the relocation of manufacturing back to countries closer to key Western markets - "is a bit overhyped".
Tung's views were echoed by other container shipping industry executives.
Teo Siong Seng, the managing director of Pacific International Lines, said a meeting of company managers in Shanghai two weeks ago found some cargo production was returning to China after being shifted outside the country. This was because the total cost in terms of logistics and shipment reliability was cheaper in China.
But Kenneth Glenn, the president of Singapore box line APL, said: "I think Latin America is already [benefiting] and will continue to benefit from near-sourcing. Manufacturing in Latin America for North America and some domestic markets is clearly on the rise. The Middle East near-sourcing market is also developing."
Teo said China was strengthening its relations with Russia and Africa following Xi Jinping's first overseas tour last month since becoming president.
But the executives also voiced concerns about a slew of issues - including weak cargo growth, a possible oversupply of new ships and mounting environmental issues - facing container shipping firms.
Teo said intra-Asia container traffic had already outstripped transpacific volumes. He forecast that container volumes within Asia and between Asia and the Middle East would grow to six times current levels by 2030.
"China will put more emphasis on trade between Asia and Africa," he said.
But Thomas Riber Knudsen, the chief executive of Maersk Line Asia Pacific, said the outlook for trade growth on Asia-Europe and transpacific routes remained "gloomy".
"There will be no return to 5 per cent trade growth," he said.
Instead, he forecast "low single-digit growth in the Pacific [this year], picking up in 2014".
Riber Knudsen said "Europe is looking considerably poorer", with zero growth so far, although container volumes could rise 1 to 2 per cent later.
He said the conditions facing container shipping were the "least bad" compared with the dry bulk or tanker markets, but that the sector was still fragile.
Trade patterns were also changing, Riber Knudsen said. He said that in recent years 10 per cent of container volumes from Asia to the US east coast had gone via the Panama Canal.
"By the end of this year, about half of all Maersk's services will use the Panama Canal to the US east coast," with about 50 per cent via Suez, he said.
This article appeared in the South China Morning Post print edition as: Onshoring trend is overhyped, say shipping chiefs