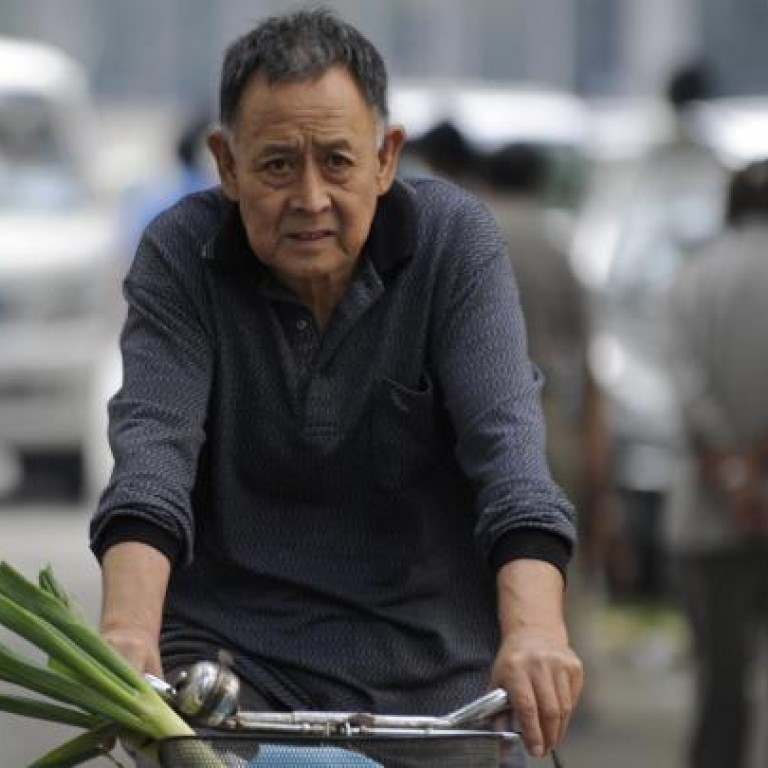 China's pension fund seeks to grow asset base
Call for more investment comes amid forecasts of severe funding shortfall in next two decades
China's state pension fund has renewed its calls for an expansion of its assets under management to meet a growing need for pensions as society ages.
The fund's party secretary, Dai Xianglong, was quoted by Xinhua yesterday as saying that the central government should transfer 30 per cent of capital gains it receives from state-owned enterprises (SOEs) to the National Social Security Fund (NSSF).
The government should also transfer any of its shareholdings in SOEs in excess of 51 per cent to the pension fund, Dai said. SOEs currently assign 10 per cent of their shares to the fund during their initial public offerings.
He said the NSSF hopes its assets under management will grow to three trillion yuan (HK$3.8 trillion) by 2020 from 890 billion yuan now.
"The call highlights the pension fund's ambition to expand at a time when China has difficulty in meeting expected future pension liabilities," said Hu Xingdou, an economist at the Beijing Institute of Technology.
The NSSF, set up in 2000, serves as a strategic reserve fund for the central government to support future social security spending. It has also been entrusted with managing certain government funds for several provinces.
Started with 20 billion yuan from the Ministry of Finance, the NSSF has since grown on the back of contributions from fiscal appropriations, transfers of shares from SOEs upon their listings, lottery sales revenues and returns on its own investments, which yielded an annualised 8.41 per cent in the 11 years to 2011.
"About one-quarter of China's population will be older than 60 in 20 years, and one-third by 2050," Dai said. "The rapid pace of ageing calls for pension expenditures to grow as fast."
By 2033, the pension funding gap - the expected shortfall between provisions and disbursements - could reach 68.2 trillion yuan, or 38.7 per cent of estimated gross domestic product, if the mainland's population and pension policies remain the same, a research report by Fudan University in Shanghai concluded last year.
But the State Council has unveiled a plan to increase spending on social security. Under a directive on deepening the reform of income distribution, the cabinet said in February that SOEs would be asked to transfer an additional 5 per cent of their annual net profits to the central government by 2015, with an unspecified portion going to the NSSF.
SOEs now hand over up to 20 per cent of their profits to the central government. Last year, their contributions totalled 87.5 billion yuan, accounting for 7.9 per cent of the combined net profit of the SOEs controlled by the central government. Only 8 per cent of that sum was used to replenish the NSSF and increase other spending to improve social security last year, official data showed.
This article appeared in the South China Morning Post print edition as: Mainland pension fund seeks to grow asset base