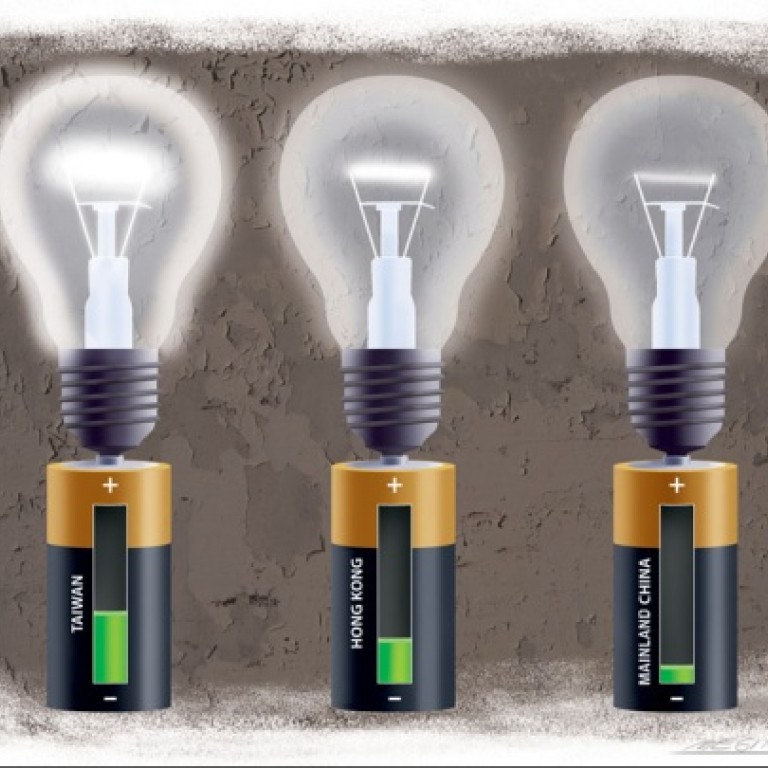 Global view vital for Greater China innovation
New strategies are required for key players in Greater China to move beyond a regional focus in extracting full value from a strong skills base
More than ever, innovation is key to achieving sustainable competitive advantage and growth, both for companies and countries.
Together, Hong Kong, mainland China and Taiwan have made great strides in increasing their regional innovation capability in line with the priorities to boost indigenous innovation under the 12th five-year plan.
But even so, according to the World Economic Forum's Global Competitiveness Report for 2012-13, the global innovation rankings of the three still fall far short of their potential (with Hong Kong ranking 26th, the mainland 33rd and Taiwan 14th).
Unleashing this innovative potential will require firms and research institutes to move beyond a focus on establishing a Greater China regional innovation capability to building a global innovation model. Thinking and acting globally is vital, because the critical inputs for innovation - the skills, knowledge, technologies and lead customers - can't all be found in one place or region but are increasingly distributed across the globe.
Some of the most successful innovative firms in Greater China are taking advantage of global innovation. Beijing Genomics Institute, for example, is able to complement its own formidable capabilities with cutting-edge knowledge and skills from around the world through a combination of its own global research network and collaborations with a wide range of companies and institutes including GE Healthcare, Novo Nordisk, the Gates Foundation and Edinburgh University. By combining the best capabilities and knowledge from a global canvas, BGI has become one of the leading genetic sequencing companies in the world.
Transitioning from local or regional to global innovation requires new skills, tools, processes and strategies. Based on a decade of research at over 50 global companies, we have identified a roadmap for global innovation around three pillars of activity: finding and accessing critical skills and knowledge; communicating new skills and knowledge; and collaborating internally and externally.
Having the agility and flexibility to find and access new sources of technical, market or process knowledge as they emerge is essential to global innovation. This can be achieved by adopting a portfolio of imaginative approaches including "learning expeditions" to potentially interesting locations for small multifunctional teams of experts, engaging open-source intermediaries to attract new knowledge to fill specific gaps, and collaborating with a wider range of partners around the world.
Of course, the more traditional company network of overseas innovation centres also has a role to play. But as these centres tend to be expensive to establish and run, their numbers should be limited, with each contributing unique expertise and skills.
An example of this working well in practice can be seen with GE's innovative range of high-quality, very low-cost portable medical devices. GE's Indian operations identified a market need. Expertise was then combined from different GE locations to develop the products - including telematics know-how from Norway, user interface capabilities from France, market knowledge and complex algorithms from India, system integration skills from the US and manufacturing expertise from China.
When innovation is based in one place, shared context, culture, language and norms make the communication of complex ideas relatively straightforward. This isn't the case when people contributing to the innovation are separated by distance, time and culture.
And so the challenge for global innovation is to try to replicate the ease of single-location communication over distance. This means putting in place a full array of communication tools, including web meetings, integrated engineering platforms, forums, social media platforms and knowledge-sharing tools.
In addition, to build trust and a sense of professional identity between dispersed teams, short secondments and periods of team collocation are needed. For this to be effective, corporate cultures need to encourage knowledge sharing and joint creation. Any entity embarking on global innovation also needs to develop a cadre of people with experience of working and living in different cultures. These multicultural people play a vital role translating ideas and knowledge between the contexts of different locations. Returning overseas Chinese, for example, have proved their value in this area.
Having access to dispersed knowledge and skills and knowing how to communicate across geographies will come to nothing without the capabilities to collaborate in global projects both internally and with external partners. Global projects require new competencies and processes for identifying and defining the innovation. Running a global project calls for strong project management skills, the ability of teams to collaborate over distance and senior management project oversight.
Industry convergence and increased technical complexity mean that knowledge for innovation is more and more likely to reside with external players. Finding the right partners, collaborating with them and jointly disseminating the innovation also requires a new set of capabilities as well as a shift in the mindset of managers away from competition and towards co-operation.
Migrating from a regional to global approach to innovation is the surest and most sustainable way of building long-term global competitiveness. By taking what is best from Hong Kong, the mainland and Taiwan and combining it with leading-edge complementary knowledge and skills from the rest of the world, the region can reach its potential to be an innovation powerhouse.
This article appeared in the South China Morning Post print edition as: Global view vital in taking innovation to next level