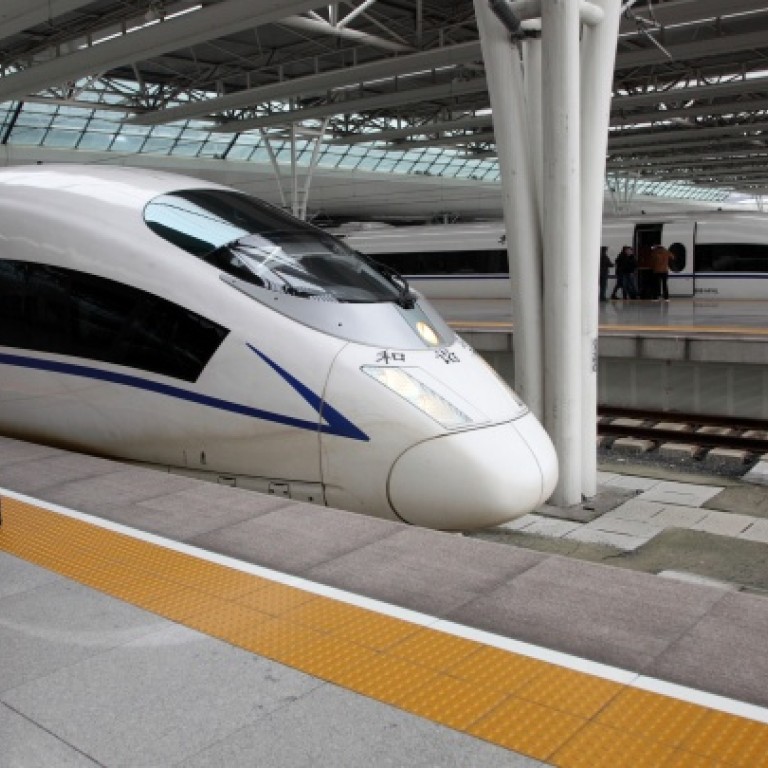 China Railway suffers first-quarter loss, bond sale prospectus shows
As spin-off of Ministry of Railways readies bond sale, focus is on new borrowing cost
China Railway Corp, the spin-off from the now-defunct Chinese Ministry of Railways, suffered an after-tax loss of 6.88 billion yuan (HK$8.7 billion) in the first quarter, compared with an after-tax profit of 196 million yuan for the whole of 2012, according to its first bond prospectus.
Revenue amounted to 236.21 billion yuan in the first quarter, compared with 963.25 billion yuan for the whole of last year.
For its bond issue, the state-owned firm plans to issue 20 billion yuan of five-year bonds to finance rail construction, the purchase of rolling stock and for general working capital.
The company, established on March 14 with a registered capital of 1.04 trillion yuan, assumed the business operations of the Ministry of Railways after it was broken up.
"If the company sustains losses in the long term, it will be difficult for them to borrow, but if people think the government will continue to support the company, it can still get debt financing," said Ivan Chung of Moody's Investors Service, an international credit rating agency.
"In the past, people saw it as part of the government, so people did not care about the financial numbers, but now they care about the financial statement and profit and losses.
"Now it's no longer the Ministry of Railways, it's a new company. So is it still able to borrow at low cost as the Ministry of Railways had done, or will the market perceive it as risky so that its borrowing costs will go up?
"Now the company is testing the market to see if it can get financing from the market. What's interesting is how the market will respond to the bond issue and what the interest rate will be."
For this year, China Railway has budgeted fixed-asset investment of 650 billion yuan, more than the nation's fixed-asset investment in railway of 634 billion yuan last year, said its bond prospectus.
The fixed-asset investment of 650 billion yuan includes 520 billion yuan of rail construction spending. Some 5,200km of railway will be built this year, said the prospectus.
The company's gearing ratio rose from 57 per cent at the end of 2010 to 62 per cent on March 31. Its debt totalled 2.84 trillion yuan on March 31.
This article appeared in the South China Morning Post print edition as: China Railway suffers loss of 6.8b yuan