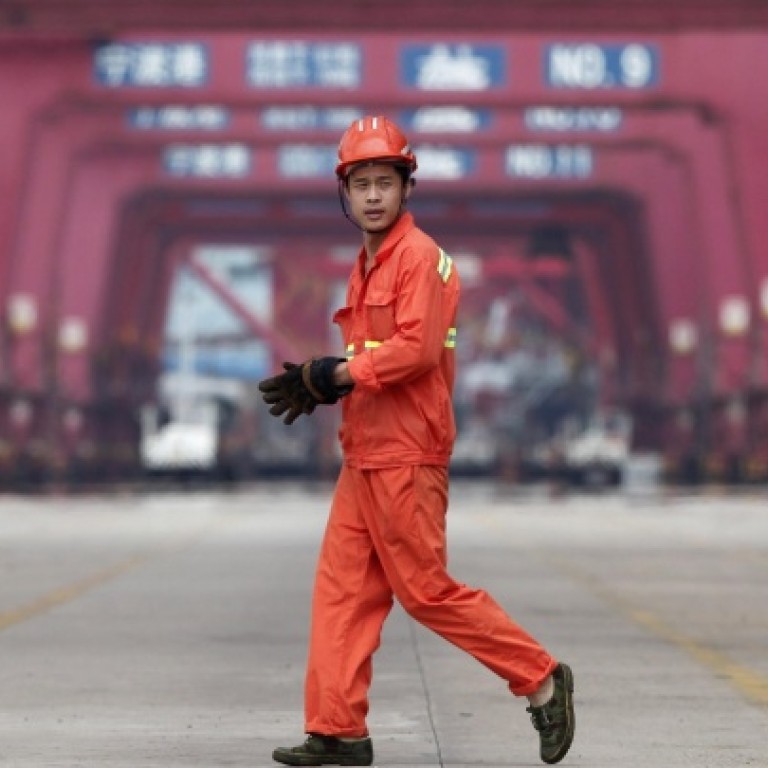 China exporters at risk as buyers delay paying
Firms are facing growing cashflow problems as overseas customers seek longer settlement terms and wage rises and the yuan add to pain
The credit risks faced by exporters are mounting even as trade data suggests a spike in mainland exports since the beginning of the year.
Local manufacturers complain that it is taking much longer to collect bills as the appreciation of the yuan and rising costs add to the pressure on overseas buyers, especially those from Europe, who have increased the settlement period from one month to three months.
Stanley Lau Chin-ho, vice-chairman of the Federation of Hong Kong Industries, said 40 per cent of his European customers, who make up around a third of his clientele, are demanding more time to settle their bills.
"The cash flow is slowing as our products get more expensive due to yuan appreciation and as wages increase," Lau said.
"They help us shoulder a part of the appreciation, but in return they want extension on the payment period. Buyers from Europe are particularly more insistent on longer settlement periods."
A survey of more than 1,600 enterprises from the mainland, Hong Kong and Taiwan found that overdue payments have increased for 42 per cent of Hong Kong enterprises and 56 per cent of mainland businesses, against 20 and 42 per cent respectively a year ago.
Nearly half the Hong Kong companies polled in the survey said payments overdue for more than six months made up more than 2 per cent of their annual turnover, a level considered dangerous for a company's cash flow.
Richard Burton, chief executive of the Paris-based credit insurance company Coface, which conducted the survey, said that the situation was grim.
"Although the Chinese government has been loosening the credit policy, most of the loans have gone to large companies or state enterprises. [Small and medium-sized enterprises] are increasingly turning to the informal credit system, which applies usurious rates. In the context of sluggish external demand, these SMEs, which account for 68 per cent of exports, could quickly find themselves in difficulty," Burton said.
While mainland exports beat market expectation, growing 17.4 per cent over the first four months of this year, the Ministry of Commerce has told exporters not to be overly optimistic, as more than three-quarters of the enterprises it surveyed reported a drop in profit margins on the deals they signed since the beginning of this year and almost as many said they expected profit to stay flat or even fall.
Mainland authorities are looking into charges of fraudulent inflation of trade figures. Analysts have questioned how mainland exports to Hong Kong in March could have jumped 93 per cent in an otherwise weak global economic environment. They say the US$197 billion of capital inflow into China in the first quarter could have been the result of exporters exaggerating shipments to bring cash into the country.
Brian Sun, vice-chairman of the Hong Kong Exporters' Association, said that exporters have also been considering hedging against the yen: "Orders from Japanese clients fell sharply over the past month when the yen slumped to a 41/2-year low."
This article appeared in the South China Morning Post print edition as: Exporters at risk as buyers delay paying