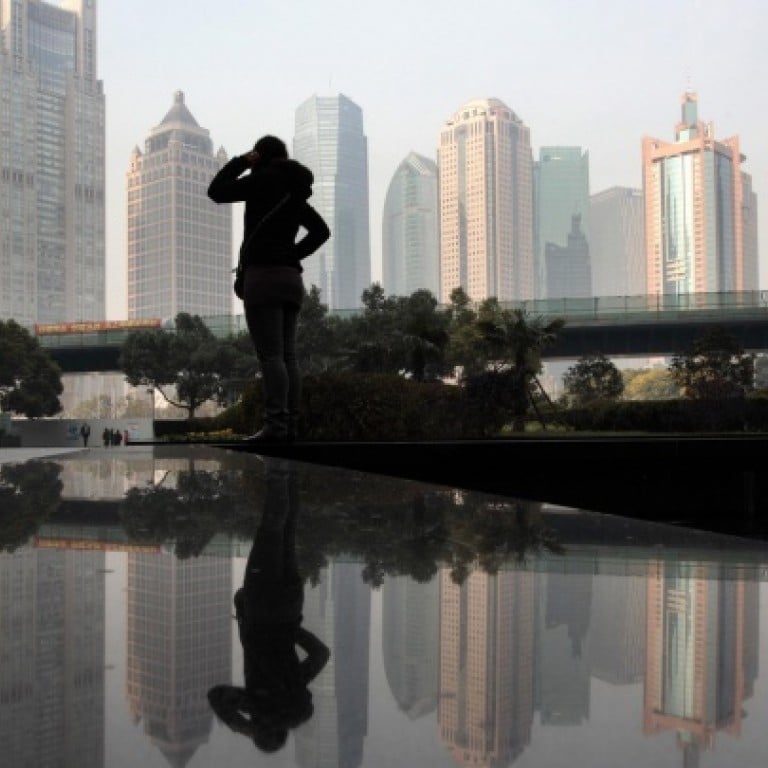 Shanghai offices nudge Hong Kong prices
Residential curbs boost appeal of the sector as foreign funds, state enterprises step up buying
An increasing number of foreign real estate funds and state-owned enterprises - the heavy-hitters in the investment property sales market - are channelling their capital into investment properties in Shanghai.
Their buying is driving up prices and compressing the annual investment yield to a level close to Hong Kong's.
Flush with liquidity, two overseas funds are in talks to buy two prime office buildings - Cross Tower and Central Plaza - involving a total value of 5 billion yuan (HK$6.32 billion), say people familiar with the deals.
The owners of Cross Tower, in Huangpu district near the Bund, are in the advanced stage of negotiations with a Hong Kong-based real estate fund over the acquisition of the 24-storey office building for 1.8 billion yuan, up from a previously reported 1.67 billion yuan, sources said.
"With this price tag, the annual investment yield will compress to just 4 per cent a year, compared to the average 6 to 7 per cent that most funds are looking for with acquisitions," said one of the sources.
"It is very close to the 2 to 3 per cent annual yield seen in Hong Kong. In other words, Shanghai's office prices are now becoming as expensive as those in Hong Kong."
Gaw Capital Partners co-founder Goodwin Gaw said the fund was in talks to buy Cross Tower. He declined to elaborate.
Albert Lau, the managing director of Savills China, said foreign funds and state-owned firms were major buyers of investment properties in Shanghai.
"The market is very active after mainland banks eased slightly their lending policy early this year," Lau said.
Shanghai - the top investment destination among institutional investors at home and abroad - recorded 27.78 billion yuan in total transactions for deals larger than 500 million yuan last year.
Lau said the total transaction value for three significant deals was 3 billion yuan in the first quarter, compared with 500 million yuan from only one major transaction for the same period last year.
In the first four months of this year, ARA Asset Management, an affiliate of Cheung Kong, paid 1.9 billion yuan, or 37,740 yuan per square metre, for Ocean Tower in Huangpu and real estate investment firm MGPA bought 15,223 square metres of office floors at J-Tower in Jiading for 263 million yuan, or 17,288 yuan per square metre.
SouFun, the mainland's biggest property information website, acquired Baoan Building in Pudong for 800 million yuan, or 19,047 yuan per square metre, Savills said.
"Funds have been shifting their acquisition targets to the commercial market after the central authority imposed tighter housing restrictions," Lau said.
This article appeared in the South China Morning Post print edition as: Shanghai offices nudge HK prices