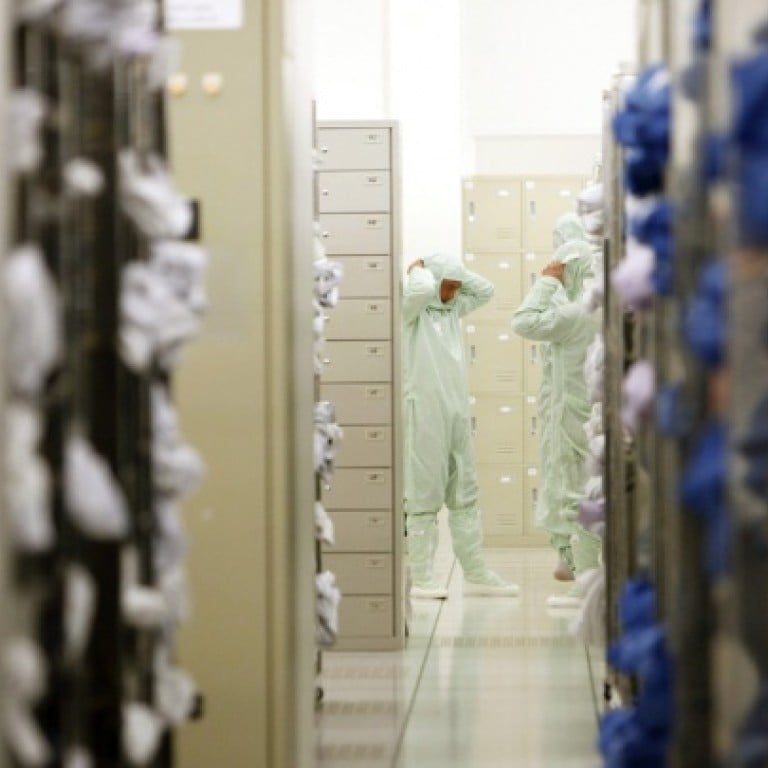 Chinese semiconductor maker SMIC plans US$3.59 billion Beijing plant
Hong Kong-listed semiconductor maker to hold 55 per cent stake in joint venture
Semiconductor Manufacturing International Corp (SMIC), China's largest semiconductor foundry, has signed a contract to participate in a US$3.59 billion joint venture in Beijing, the Hong Kong-listed firm said yesterday.
Of the US$3.59 billion, SMIC and its wholly owned subsidiary, SMIC Beijing, will invest US$660 million and hold a 55 per cent stake in the business, which will design, manufacture and sell semiconductor wafers.
Two firms owned by the Beijing government, Beijing Industrial Development Investment Management and Zhongguancun Development Group, will invest US$540 million and hold the remaining 45 per cent.
The remaining investment capital will come from loans, the joint venture's cash flows and future contributions from the joint venture's shareholders.
"The joint venture is expected to build up significant manufacturing capacity with a focus on 45-nanometre [integrated circuits] and aims to reach a manufacturing capacity of 35,000 wafers per month," SMIC said.
BOC International analyst Tony Yang said it would take two to three years for the Beijing facility to make a significant contribution to SMIC's revenue as the plant needed time to improve its yield.
Nomura analyst Huang Leping said: "The new factory will be 45 per cent owned by the Beijing government, which is a good thing for the company because of the lower capital expenditure by SMIC.
"Previously, SMIC had execution problems, but its new management is effective."
SMIC appointed a new chief operating officer, Zhao Haijun, on April 25, after its chief business officer, Chris Chi, resigned on March 1.
SMIC's first-quarter results beat all analysts' estimates, "retaining its upbeat performance for four quarters in a row", a JP Morgan report said.
SMIC swung to profit in the first quarter with net income of US$40.6 million, compared with a loss of US$42.8 million in the first quarter of last year, as revenue soared 50.8 per cent to US$501.6 million.
JP Morgan expects SMIC's net profit to leap to US$130 million this year from US$16 million last year as revenues grow 27.3 per cent to US$2.17 billion.
This article appeared in the South China Morning Post print edition as: SMIC plans US$3.6b wafer plant in Beijing