Jack Ma
Get more with myNEWS
A personalised news feed of stories that matter to you
Learn more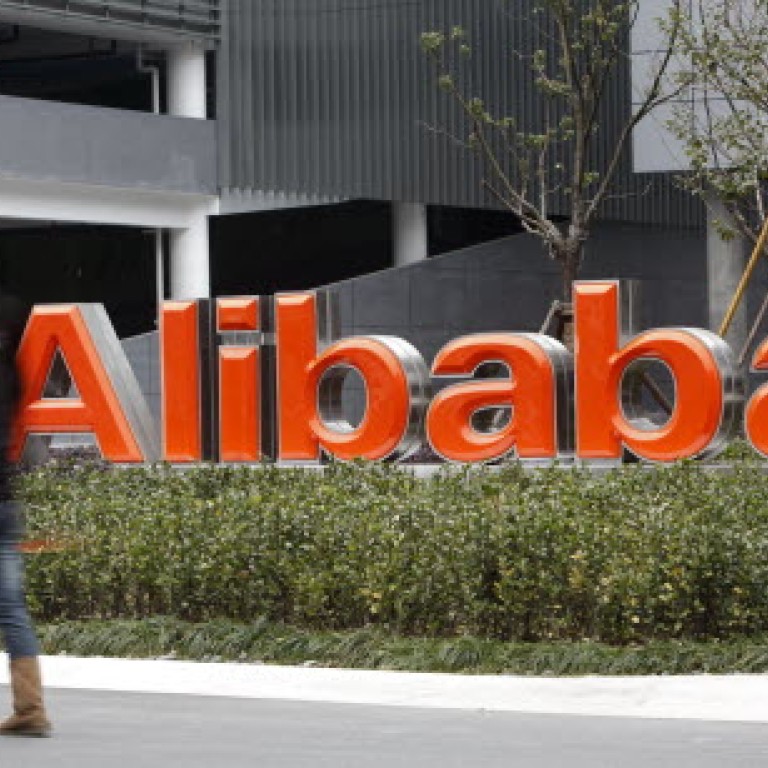 Alibaba float needs big discount to lure investors
Bankers say mainland e-commerce giant has to ensure the price of the offering is attractive under share structure that limits investors' rights
Alibaba Group would have to sell stock at a steep discount to lure investors to buy into a New York listing that investment bankers say founder Jack Ma Yun is weighing in a bid to keep management control of the company and limit the voting rights of shareholders.
The revealed yesterday that Ma might take the potentially US$15 billion share deal to the United States and issue depositary receipts with limited voting rights to retain control of the company despite his tiny 7.4 per cent stake - a structure Hong Kong listing rules prohibit.
Investors looking at the depositary receipt structure would demand a discount to compensate them for the lack of management control, bankers say, especially when they factor in Ma's controversial 2010 decision to strip Alipay out of the group without informing major shareholders Yahoo and Softbank.
That decision transferred ownership of Alipay - an online payment firm similar to PayPal, and considered by many to be the group's jewel - into a firm controlled by Ma. Alibaba only told Yahoo and Softbank of the move in March 2011, and finalised compensation for the partners in July 2011.
Yahoo and SoftBank at the time owned a combined 76 per cent of Alibaba, and held three of five board seats.
"Alibaba's expropriation of Alipay was regrettable to say the least," said Larry Haverty, an analyst with Gabelli & Co, a US brokerage.
Such was the uproar over Alibaba's action, bankers said, that it effectively shut Chinese issuers' access to the US market for months.
The move violated a shareholder agreement not to sell assets in excess of US$10 million without majority board approval, according to New York-based brokerage Evercore Partners.
Jamie Allen, the head of the Asian Corporate Governance Association, said investors should be sceptical of any company trying to separate voting rights from ownership.
"Typically, it's a signal that they won't respect their minority shareholders, that they don't view the minority shareholders as real co-owners of the business," Allen said.
Nevertheless, bankers involved with Alibaba expect the flotation to attract large US fund flows, whether in Hong Kong or New York. The sheer size of the deal means some US money must come in if the offer is going to work.
"The initial public offering will be so large that you will have to have global participation," a banker with a mainland institution said.
The thinking goes, the Alipay controversy will force Alibaba to take a discount on its shares, but the market will find its price.
A banker close to Alibaba said the group had done a series of fundraisings in recent years, such as a US$1.6 billion equity placement in September 2011, and fixing US$3 billion in loans last year, demonstrating an ability to raise cash in international markets even after the Alipay incident.
Even Haverty, who has been critical of Alibaba's Alipay manoeuvres, expects the share sale to go well.
"The Alibaba offering should be well received by US investors. China's internet sector is vibrant and growing rapidly," he said. "Within a week of public trading, the firm could be valued at more than US$100 billion."
This article appeared in the South China Morning Post print edition as: Alibaba float needs big discount