Huawei
Get more with myNEWS
A personalised news feed of stories that matter to you
Learn more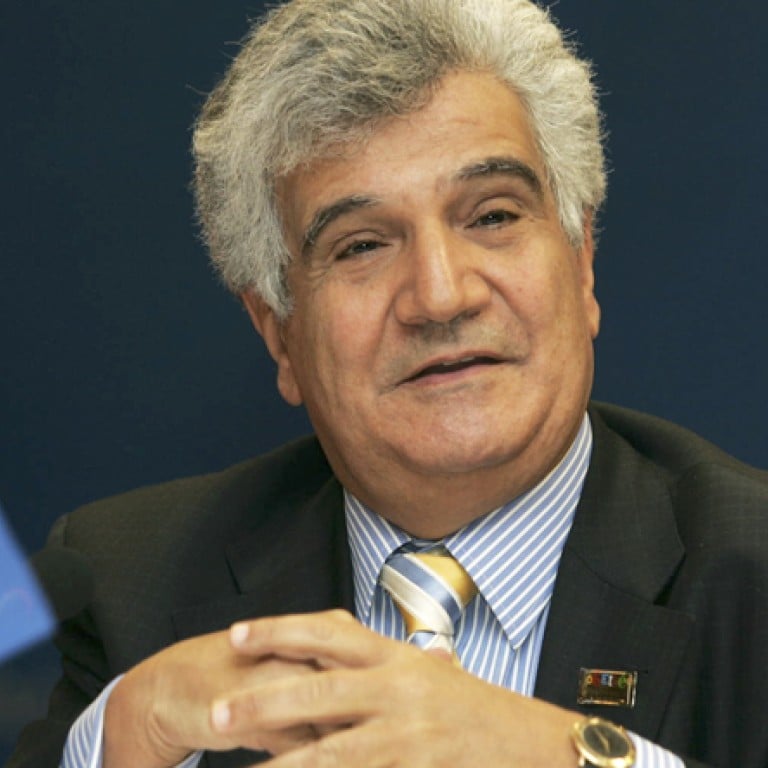 Huawei hires Serge Abou, former EU ambassador to China, as adviser
Former top diplomat had to wait 2 years before starting job, report says
The European Union's former top diplomat to China has become a consultant for telecommunications company Huawei in Brussels.
Huawei confirmed to the that it had employed Serge Abou, the EU's top representative to China between 2005 and 2011, after several requests were made.
Abou declined to comment when reached by telephone at his Brussels home yesterday.
The Shenzhen-based company, which has faced allegations of espionage and dumping in the United States, is expanding aggressively in Europe, where it aims to add 5,500 jobs over the next five years.
Huawei has had its share of critics within the European Commission. "Huawei and ZTE are dumping their products on the European market," EU trade commissioner Karel De Gucht told Reuters in May, suggesting a probe into the company's sales in Europe was possible.
Abou had provided general strategic advice on matters relating to the global economy and political matters, a spokesman at Huawei's office in Brussels told the .
The former ambassador was allowed to start giving advice to Huawei earlier this year, two years after he left his position in Beijing, German magazine reported this week. Abou was told in writing that he was not allowed to represent the Chinese telecommunications company when dealing with the European Commission, it said.
Huawei spent €3 million (HK$31.5 million) on lobbying the EU last year, according to the EU's Transparency Register, which lists companies' campaigning expenditures. That figure is almost double what it reported spending on lobbying in the US and makes the company the eighth-biggest spender on lobbyists in Brussels.
"The company has seven lobbyists that are accredited to the European Parliament and has hired five consultancy firms to lobby for them with the European Union," said Olivier Hoedeman from the Corporate Europe Observatory, a Brussels-based governance watchdog.
"Even though Abou cannot directly lobby [for Huawei], he can help [the company] to gain access by his insider knowledge. There is a big risk of conflict of interest, because he knows which doors to knock on and how to open them."
Hoedeman said Abou's appointment was part of a growing trend. About 100 former European Commission officials became private-sector lobbyists every year, he said.
"We abide by all European and global rules, regulations and guidelines," Huawei said in a statement.
This article appeared in the South China Morning Post print edition as: Huawei hires ex-EU envoy as adviser