Bitcoin
Get more with myNEWS
A personalised news feed of stories that matter to you
Learn more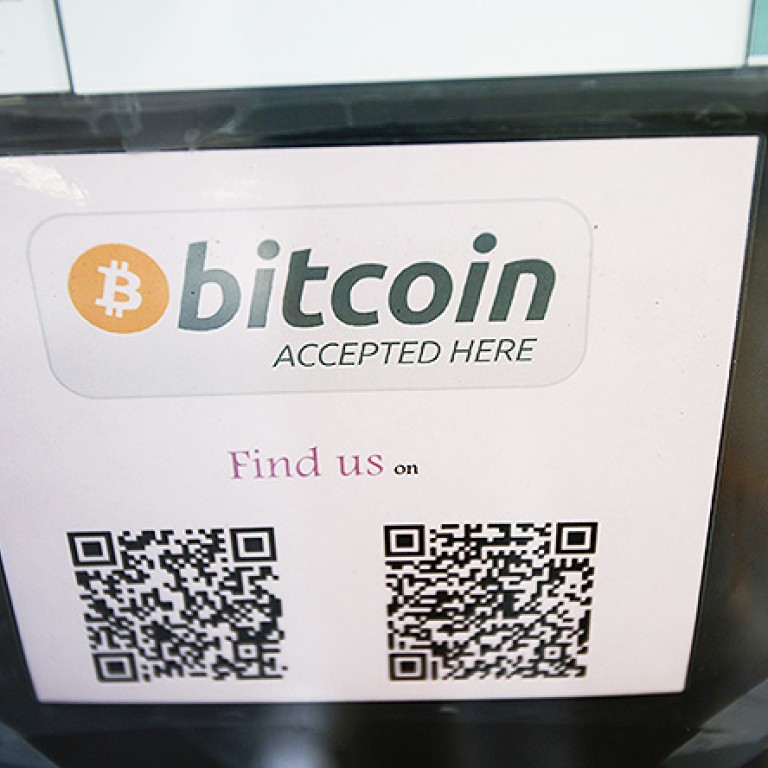 Chinese players quit volatile bitcoin market after government steps in
Beijing's crackdown on virtual currencies has led to an exodus of investors and enthusiasts who fear financial ruin.
Beijing's crackdown on virtual currencies has led to an exodus of investors and enthusiasts who fear financial ruin.
A number of bitcoin buyers, retailers and entrepreneurs have withdrawn from the digital currency after back-to-back demands by the People's Bank of China (PBOC), which triggered a run on bitcoin.
On Monday, the central bank ordered third-party payment firms to stop clearing services with bitcoin. Two weeks earlier it told financial institutions not to provide services for the digital currency.
Research by Shanghai-based financial consulting group Kapronasia revealed a drop in the number of Taobao shops accepting bitcoins. From December 2-13, 14 out of 56 firms ended services, while 13 out of 20 other online and bricks-and-mortar stores curtailed business to "avoid regulatory attention".
Prices, however, staged a recovery yesterday after plunging to 2,011 yuan (HK$2,549) from a high of 7,588 yuan in late November.
The world's biggest exchange by trade, BTC China, saw prices top 3,550 yuan by last night.
"I sold all my bitcoins and I withdrew all my cash," said Shanghai engineer Bai Jianzhong, 39. He blamed intense speculation for the regulatory intervention.
Watch: What's Bitcoin and how does it work?
Bai, influenced by a magazine article, bought 20 bitcoins in October for 30,000 yuan but cashed out for 94,000 yuan on Monday.
"I was really worried the government would shut down bitcoin. I was worried about my money, so I have no regrets in withdrawing," Bai added.
Zhou Yunmin, from Beijing, bought in at the beginning of this year with 10 coins for 780 yuan. The 41-year-old software engineer said he was fascinated by bitcoin, which makes payments seamless.
"Through bitcoin, we can make payments without any obstacle and beyond boundaries. I was overwhelmed by the innovation," Zhou said.
He planned to set up his own bitcoin trading platform with several friends before the PBOC banned financial institutions from trading, transacting or providing bitcoin services.
"It's a policy U-turn," Zhou said. "I stopped preparing my start-up immediately and decided to wait and see."
Last month, Yi Gang , a PBOC deputy governor, said that the central bank could not recognise bitcoin as a legitimate financial instrument in the near future, but people were free to participate in the market.
"Yi's remarks boosted confidence in holding bitcoin. However, policymakers changed when they blocked deposits from third-party payment companies."
Zhou said he would probably scrap plans to set up a bitcoin trading company.
Garage Cafe, one of several establishments in Beijing where bitcoins were accepted, stopped recognition following the central bank move.
"Since the government moved against bitcoin payments we thought it would be better to stop," said Xu Tianhai of the coffee shop in Haidian district.
Assessing its future on the mainland, Bobby Lee, the CEO of BTC China, said: "We're still trying to clarify whether it's a permanent outright ban or if it is short-term discouragement."
This article appeared in the South China Morning Post print edition as: Mainland players quit bitcoin market