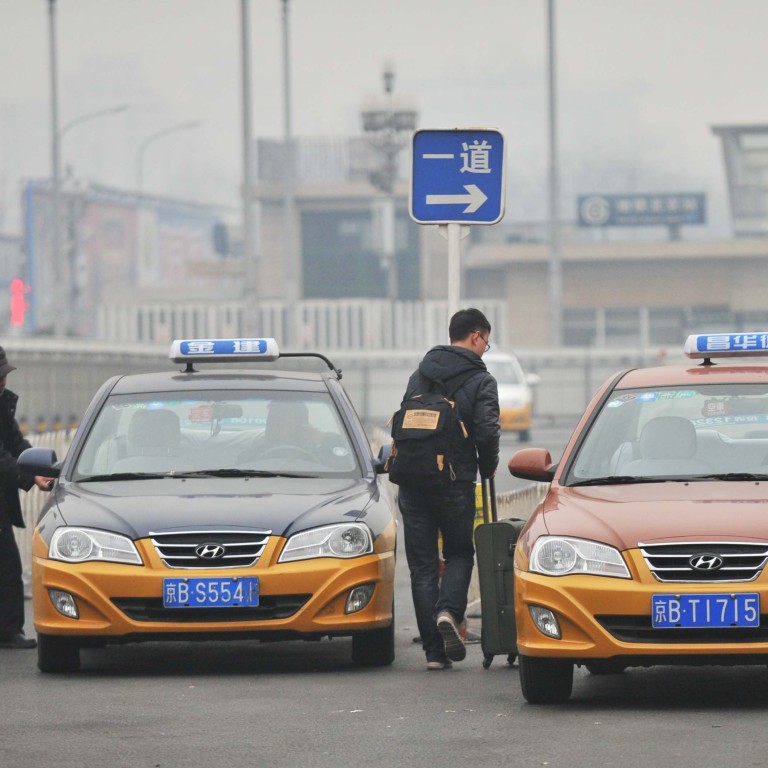 Update
Alibaba Group, SoftBank pump US$600 million into taxi booking app provider in China
SoftBank Group led a financing round to pump US$600 million into KuaiDi Dache, a leading mobile taxi booking app provider in mainland China, according to a statement issued by the company.
The other shareholders of KuaiDi include Alibaba Group and Tiger Global also participated in the financing, but the size of their investments were not disclosed.
The money will be used to "expand and improve" KuaiDi's services in China, according to the statement.
Launched in 2012, KuaiDi now offers booking services to over 1 million taxis in more than 300 cities in China, including Hong Kong. It also provides a range of luxury cars to high-end consumers.
The financing comes after officials in Beijing have launched a crackdown on Uber-like transport services – allowing commuters to hire rides at the click of a button on their smartphones – in what they call a campaign against what they call "unlicensed taxis."
Kuaidi is competing with rival Didi Dache, supported by internet giant Tencent, and both companies have been heavily subsidising both taxi drivers and passengers to gain market share.
Data of Beijing-based consultancy firm Analysys International showed KuaiDi has a 54.4 per cent share of the mobile taxi booking market in November based on cumulative user accounts.
Jonathan Lu, CEO of Alibaba Group, said Alibaba remained committed to the growth of KuaiDi as "we are confident in its future."
"KuaiDi Dache is transforming China's urban travel through technology and enriching the lives of many people in the process," he said. "We believe that the mobile Internet is entering an exciting phase, and KuaiDi Dache is well-poised to grow from this."
Beijing transport authorities have stepped up patrols and spot checks at the city's airport, train stations and in downtown business districts for vehicles engaged in "illegal commercial operations", a local official said.
Transportation authorities of a number of cities including Shanghai, Nanjing, Shenyang and Dalian have officially banned Uber-like services which connect private car owners with passengers.