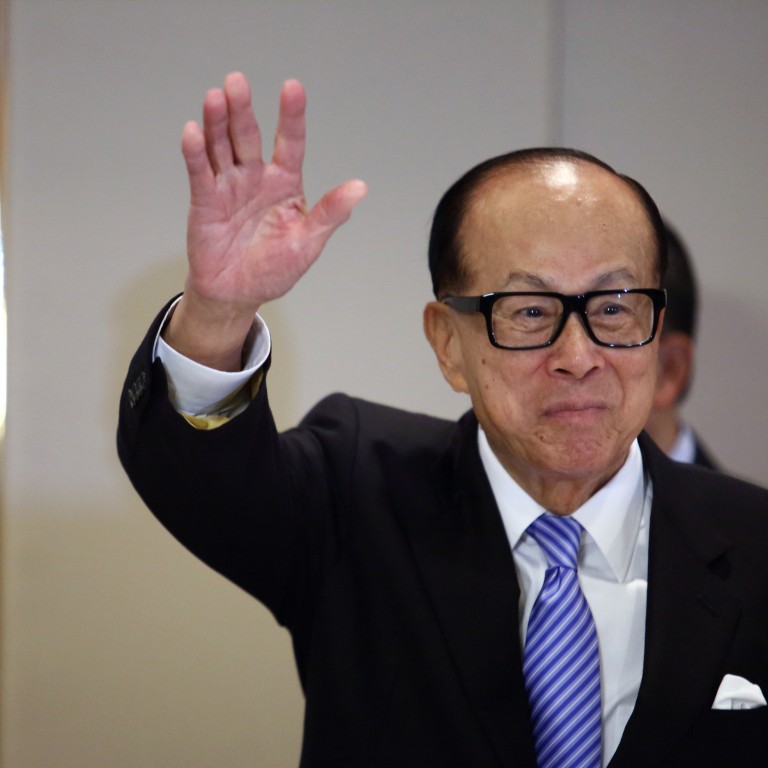 Opinion
Money Matters
by Shirley Yam
Money Matters
by Shirley Yam
Old way no longer works for doing business in China
Of course, Li Ka-shing wants to do business somewhere else. China is a very different place from that in his heyday. The old way is no longer working, and the new one is too costly.
Li is a master of the old way.
He was among the first to fly to Beijing to shake hands and invest after the 1989 Tiananmen crackdown.
In the mid-1990s, he teamed up with a little-known mainland firm to buy four Hong Kong-listed companies. The mainland partner turned out to be backed by the youngest son of then paramount leader Deng Xiaoping.
Li showed up at almost every important cocktail party held by major state-owned enterprises, toasting their chairmen, talking about business cooperation and attracting keen media interest.
That was when the term "SOE" did not ring a bell with investors. Overnight, Li turned many SOEs into stars, bringing in much-needed cash for the state.
When the princelings ventured into the financial sector, Li was also there to help. He invested in Boyu Capital, a private equity fund which counts among its partners Alvin Jiang, the grandson of former president Jiang Zemin.
In return for the money and fame that he generously handed out, Li got unrivalled connections that yielded sweet deals, sheltered him from much political upheaval or even stopped policy in Hong Kong at the very last minute.
Those were the days when state leaders were happy to have tycoons in their rooms. It all changed with President Xi Jinping, who keeps them out.
The dominance of tycoons, politically and economically, is seen by the new leadership as the root of Hong Kong's ills.
Xi started shaking up the so-called government triumvirate - tycoons, government officials and the Beijing representatives in town.
Leung Chun-ying, "hated" by many tycoons, was made Chief Executive. A new Beijing representative was appointed. Officials in the top three tiers of the Liaison Office were replaced. The tycoons' influence in the city left with the previous incumbents.
The tycoons found themselves among strangers, in Hong Kong and up north.
What the strangers are asking for is no longer money or fame but loyalty - probably the only thing they are short of. It is a loyalty that demands action, not just lip service.
It used to be like this: a state leader summoned the tycoons to Beijing for a closed-door meeting, which was usually followed by a group photo where the super rich lined up behind or next to the leader according to their wealth, both financially and politically speaking. Then, the tycoons would speak to the media, echoing Beijing's policy. That was much about it and then it would be back to business as usual.
That was probably what the tycoons had in mind after their meeting in September last year with Xi, who asked for their all-out opposition to the Occupy Movement.
They did not realise how wrong they were until they started getting signals from mainland officials to take concrete actions.
How about joining the Citic Tower in seeking court injunctions to stop the protesters from blocking the entrances to various office towers and malls they own?
None were loyal enough to follow, with public repercussions being the most commonly cited concern. They simply saw little gain in it.
In the same way, they had dodged Beijing's requests for investment in industries of strategic importance over the past decades.
China has long passed the time of low costs and massive upside. And the privilege they have long enjoyed is gone under Xi.
All this has only reconfirmed Beijing's belief that the Hong Kong tycoons are opportunists - something the country is not short of.
Now only a maestro can find the way, but that is a rare breed among the second generation of tycoons. In the case of "superman", his heir Victor Li Tzar-kuoi is known for his uncompromising style.
In protecting his empire and family, any old man would have done what Li has done - expand into Europe and Australia, where things are dirt cheap and rules are much more transparent and predictable.
More importantly, tycoons are most welcome for their money, not their politics.
This article appeared in the South China Morning Post print edition as: Old way no longer works for doing business in China