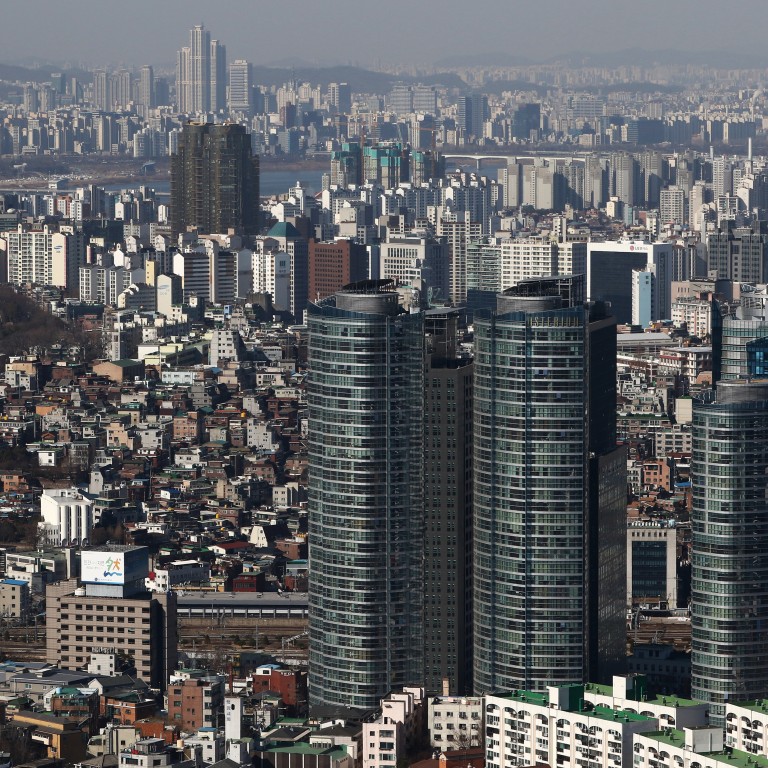 China's South Korea investment soars ahead of free trade pact
Mainland investment in Japan sees slow recovery from plunge over territorial dispute
Chinese investment in South Korea is surging ahead of a free-trade agreement between the two countries while Chinese funds going into Japan have dwindled in part due to geopolitical tensions between Beijing and Tokyo.
Chinese investment in Korea jumped 374 per cent to US$631 million last year from US$133 million in 2013, according to Mergermarket, an international provider of deal information. This compared with just US$28 million in 2010.
So far this year, Chinese investment in Korea has nearly doubled compared with the whole of last year, with Anbang Insurance Group's US$1 billion acquisition of 63 per cent of Tong Yang Life Insurance, a Korean insurer, the biggest single transaction. Tong Yang announced the Chinese insurer's investment last month.
"Since 2013, we see increasing Chinese investment in volume and value in South Korea because of the upcoming free-trade agreement between China and South Korea," said Jennifer Zhang, a Shanghai-based financial researcher of Mergermarket. "China's investment in South Korea will keep increasing because everyone is expecting the free-trade agreement to be signed later this year, which will be helpful to investment between both countries."
Last month, China and Korea completed their free-trade agreement talks and drew up a draft agreement, the Ministry of Commerce announced.
In November last year, the ministry said the agreement would be signed this year and would take effect in the second half.
In contrast, Chinese investment in Japan sank more than 90 per cent to US$13 million in 2012, according to Mergermarket. The levels have since recovered to US$39 million in 2013 and US$67 million last year, but they paled in comparison to the pace being set in South Korea.
"Investment between China and Japan is strongly bound to the politics of cross-border relations," said John Pang, the chairman of John Pang & Associates, a Singapore-based consultancy. "The recent escalation in the territorial dispute over the Diaoyu/Senkaku Islands was the most serious in decades. It caused a complete freeze in Chinese investment and a downgrade in diplomatic relations."
There was a gradual cooling of tensions by the middle of last year, accompanied by a recovery of investment and an 80 per cent increase in Chinese tourism into Japan by the end of last year, Pang said.
"The natural complementarity of the two economies is enormous. China wants to move up the ladder. Japan needs China's huge market," he said. "We only needed a small spell of stability to see that 80 per cent spike in Chinese tourist arrivals into Japan last year. Everyday, there are many businessmen taking flights from Tokyo to China."
This article appeared in the South China Morning Post print edition as: Chinese pour funds into Korea before trade pact