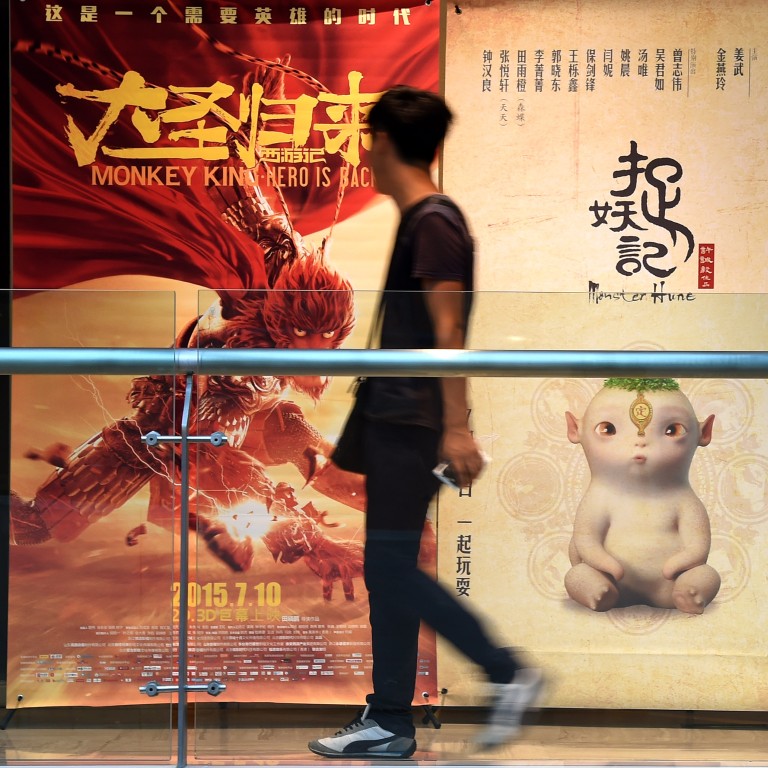 Opinion
Mr. Shangkong
by George Chen
Mr. Shangkong
by George Chen
We can't fix everything with the internet
The internet is essential, but is Alibaba over-estimating its importance for movie making?
Can the internet really fix everything? What about finding the next William Shakespeare or Mark Twain just on the internet?
Xu Yuanxiang, vice president of Alibaba Pictures, apparently frustrated many veteran movie professionals by saying publicly last week that his firm "would not hire professional movie script writers any more" but turn to so-called "netizens' wisdom" for the next great story that his firm would make into a national bestselling movie.
Xu's comments, made at an industry forum, indicated that the profession of writers would be no longer as important as it was in the old days because nowadays we have the internet.
In response, many movie professionals expressed disagreement at Xu's comments about the less important role of writers in the era of the internet. For example, Manfred Wong, a veteran Hong Kong movie director, was quoted by Chinese news portal NetEase as saying: "If it is only money that can make good movies, why is Li Ka-shing [Hong Kong's richest man] not doing that alone rather than waiting now for new money to step in?"
Xu explained that the average age of the Chinese movie audience is below 22 and the size of the Chinese movie market is about 50 billion yuan (HK$60.5 billion) a year. To grab the hearts and minds of this audience you need a story that is already popular on the internet, most likely coming from online gossip forums and written or posted by internet users, not professional writers.
Alibaba Pictures is the flagship entertainment business of Alibaba, China's No1 e-commerce firm founded by English teacher-turned businessman Jack Ma Yun. In recent weeks Ma has been reported to be interested in acquiring the (SCMP).
I'm not sure if Xu's comments about the future of China's movie industry represent the same vision of Alibaba group in other areas such as the potential newspaper business that Xu's boss Ma is expected to join. If the same logic about "not hiring professional script writers" at Alibaba Pictures applies to Alibaba's other businesses, it may show how Xu and his Alibaba executives believe that nowadays we can rely on the internet for almost everything.
While Xu's comments about turning to mass internet users rather than relying on professional writers may be debatable on a more professional level, his arrogance has already been disapproved by many who have worked in the movie industry.
When Uber comes to change the way people travel, the car-hailing app maker has never said the world doesn't need taxi drivers any more. Instead, what Uber provides is just another choice. The internet should be an open platform for sharing rather than to letting anyone make it a monopoly.
This article appeared in the South China Morning Post print edition as: We can't fix everything with the internet