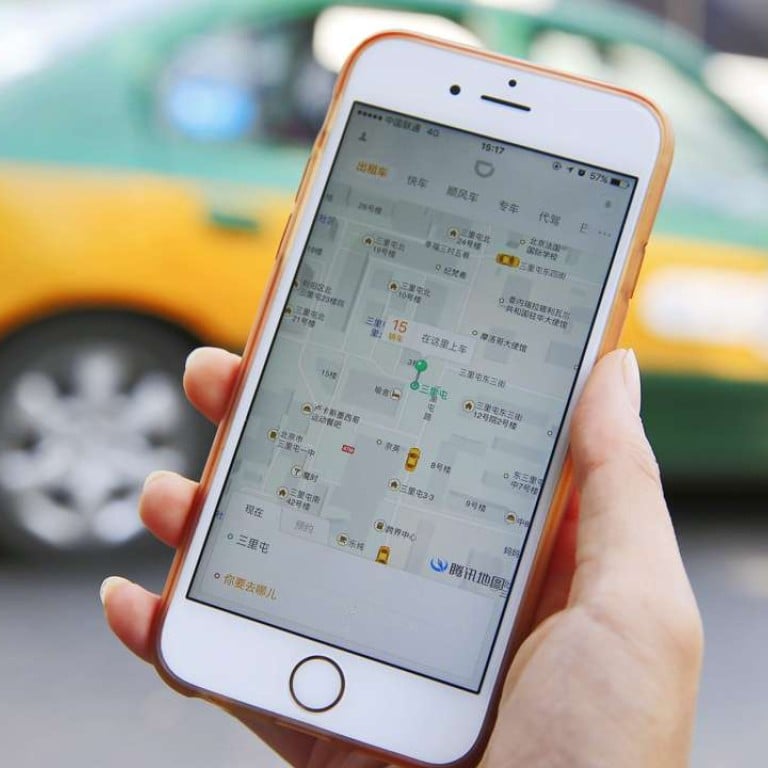 Didi partners with China's taxi companies to upgrade services
Chinese ride-hailing giant Didi Chuxing is trying to mend its relationship with local governments and domestic taxi operators by launching a programme to help upgrade the taxi industry and boost the earnings of taxi drivers.
Nearly 50 taxi companies from 10 cities across the country, including Beijing, Shanghai and Shenzhen, signed a strategic partnership agreement with Didi in Beijing on Wednesday to introduce a coordinated intelligence request-dispatching (IRD) system to enhance driver efficiency and user experience.
In addition, Didi will tap into a 100 million yuan fund to accelerate the integration of the rideshare and taxi industries, according to the company.
The move shows that local government-backed taxi operators, which once saw private ride-sharing apps as a big threat to their business, have given up the fight against Didi when it became the largest ride-hailing company in China with over a 90 per cent market share after being legalised by the central government and merging with Uber China in July.
Until July, municipal governments and domestic taxi operators had been charging that Didi and other car-hailing apps were illegal because they introduced unfair competition by offering subsidies such as discounts and special offers that provided their services at below cost. Over the past couple of years taxi drivers across China launched several massive protests against ride-hailing apps.
The IRD system is designed to lower vacancy rates, increase taxi drivers' income and improve service quality, according to Didi. Beta tests have shown that a driver's hourly income rose as much as 50 per cent and the vacancy rate fell as much as 36 per cent when switching from the ride-bidding system to the new IRD system, the company said.
The partnerships also extend to coordination in request dispatching across taxi and private car hailing services. Taxi drivers working with the partner companies will be able to pick up private-car rides upon the consent of riders.
"Didi started as a taxi-hailing service. We have built strong ties based on mutual trust and solidarity with the taxi industry, which tens of millions of riders still rely on for their daily commuting needs," said Cheng Wei, founder and chief executive of Didi. "We look forward to exploring new innovations and reform initiatives which can introduce mobile internet technology to the development of the taxi industry."
Didi began to lower cash subsidies on trips for both drivers and users following its Uber China buyout, according to mainland media.
"We feel our business is recovering recently when many passengers complain Didi is no longer cheap and they start using taxis again," a Shanghai-based taxi driver said.
Beijing-based consultancy Analysys International predicted the size of the mainland China ride-hailing market would reach at least 52 billion yuan by 2018.
This article appeared in the South China Morning Post print edition as: Ride giant Didi Chuxing gives taxi drivers a lift