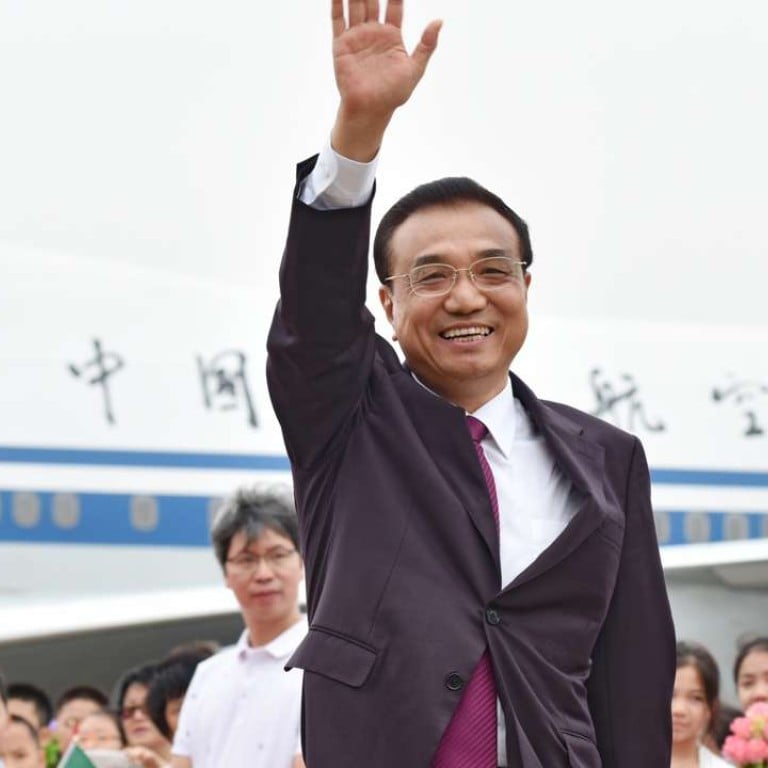 Chinese Premier Li Keqiang felt obligated during his Macau visit to offer some remedies for a collapse directly induced by his senior colleague's policies on corruption. Photo: SCMP Pictures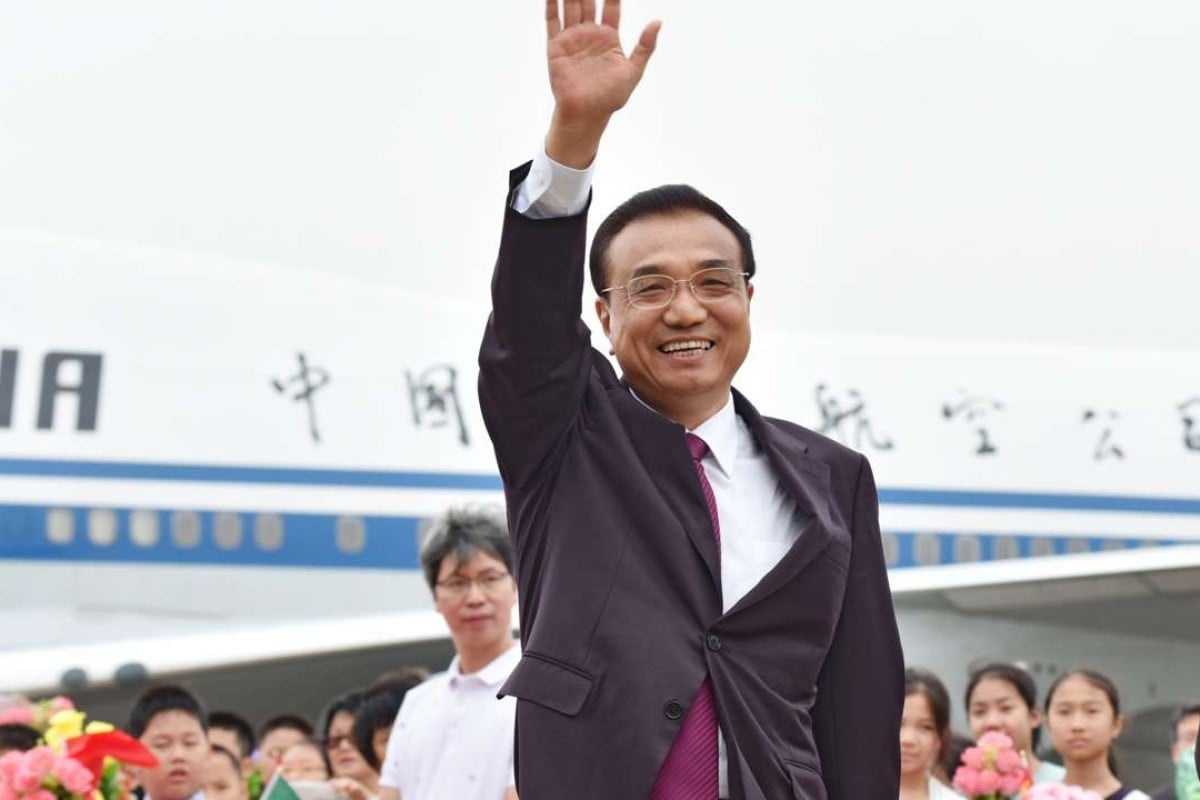 Chinese Premier Li Keqiang felt obligated during his Macau visit to offer some remedies for a collapse directly induced by his senior colleague's policies on corruption. Photo: SCMP Pictures
[President] Xi's nationwide crackdown on corruption started to scare off Chinese high rollers and triggered an unprecedented plunge in gaming revenue, which began in June 2014 and continued in the following months. More than two years later, with casino revenue slowly recovering and more non-casino attractions opening for business, Macau looks primed to embrace new challenges.
Ahem ... continued only "in the following months"? Ahem ... "slowly recovering?" Let's put some statistical perspective on this.
The decline in Macau's economic growth may no longer be quite as serious as the 24 per cent year on year plunge it suffered in the second quarter last year but the latest figure still stands at a negative 7 per cent and shows overall output down 35 per cent from its peak in the fourth quarter of 2013.
To put some further perspective on this, only twice over the 55 years of Hong Kong's economic history which I have on record has quarterly gross domestic product ever been lower than 7 per cent and then only marginally so.
But Hong Kong has never suffered anything like a 24 per cent drop in quarterly growth. By any definition Macau has endured an economic collapse over the last two years, an ongoing one that hardly leaves it "primed to embrace new challenges".
The cause of it, of course, is entirely down to a decision by the post-handover government to put even more of its eggs in the gambling basket than the previous Portuguese administration had done. Here are some more statistics:
At the peak in 2014 a fiscal revenue item labelled "specific services" accounted for 88 per cent of the Macau government's total revenues. This is the current euphemism for the take from the casino business and the figure is not much down at present. The Macau government really has only one source of revenue.
In foreign trade, exports of services – which once again comprise little more than casino revenues – are the equivalent of 74 per cent of GDP (85 per cent at the peak). The Macau economy really has only one source of income.
We are talking here of Beijing's golden poster child for recovery of national territories previously under foreign administration, one that official visitors from Beijing regularly hold up as an example to what they regard as troublesome Hong Kong.
I can quite understand in these circumstances why Premier Li Keqiang felt under obligation during his Macau visit last week to offer some remedies for a collapse directly induced by his senior colleague's policies on corruption.
There were apparently 19 such remedies designed by the central government to boost Macau's economy but, unfortunately, they don't amount to much.
There was, for instance, the idea of emphasising connections to the Portuguese speaking world.
Leaving aside, however, that only a small minority of Macau's population speaks Portuguese, I cannot see how this sort of measure can get anyone more than a ride on the bus ... provided the bus fare is first paid.
Otherwise the remedies seemed mostly to feature encouragement of non-gambling tourism.
That's me, by the way. My wife and I regularly go for weekends to a small Macau hotel we call Fawlty Towers (it's very like), which is hidden under the trees in Coloane, well away from the madness of the Cotai strip.
There during the day we walk the trails of Coloane or go to see the churches and temples of the old streets of Macau, and in the evening delight in Portuguese cuisine and a steady flow of vinho verde. It makes for a great short holiday from Hong Kong.
But it won't make Macau's fortunes. Macau's troubles are far from over.
This article appeared in the South China Morning Post print edition as: Beijing measures fail to reverse Macau's fortunes