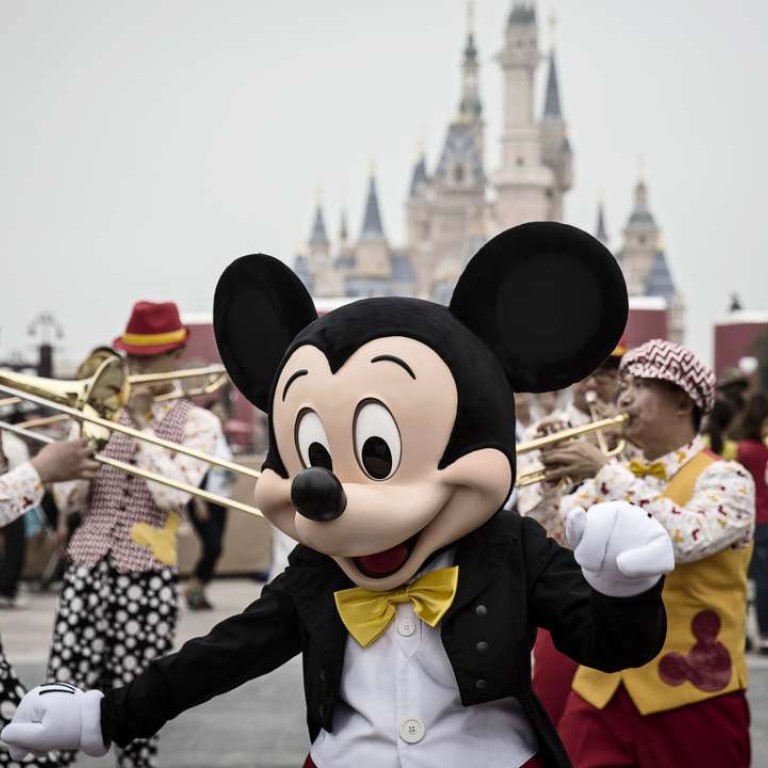 Opinion
Across The Border
by Sarah Zheng
Across The Border
by Sarah Zheng
China's theme park industry to become world's largest by 2020, analysts say
China's theme park market is set to become the world's largest by 2020 thanks to the country's growing middle class, as local and international players battle it out for dominance, analysts say.
Demand for amusement parks in the country has ridden the wave of growth in China's middle and upper-middle classes, expected to make up around 50 per cent of GDP consumption by 2030, adding 326 million people in the next 15 or so years, according to estimates from ANZ Bank.
"The Chinese theme park market is growing rapidly," said Tim Mackey, a lawyer with law firm Paul Hastings. "China represents a massive and growing market of consumers who have more money to spend on entertainment and media products than ever before."
After the debut of Shanghai Disneyland's US$5.5 billion resort this summer, there are currently about 65 major amusement parks being built or planned in China, from foreign companies such as Universal and Six Flags to domestic operators like Chimelong, Fantawild and Songcheng Performance Development, according to a Forbes article.
This growth has followed the increased popularity of Western brands and culture in China, as well as a growing interest from Chinese companies for globally recognised content, Mackey said.
"Naturally, this makes China very attractive to the major US industry players," he said. "Disney and many of its peers have already made substantial investments in China."
But as US companies move into the market they are clashing with Chinese firms, typified by the competitive behaviour between Wanda Group and Disney. Ahead of Wanda's 34 billion yuan theme park launch in Hefei in September, Wanda chairman Wang Jianlin has said his company's parks are a "pack of wolves" that will defeat Disney's "tiger" park in Shanghai.
"At Wanda, I always say we want to ensure Disney is not profitable for 10 to 20 years in this business segment in China," Wang said in May, months before poaching Hong Kong Disneyland's former managing director Andrew Kam to lead Wanda's mainland theme park expansion.
But while Western brands such as Disney have "a huge power to unlock demand" in China because of their established infrastructure and reputation, local players still need time to find their footing, said Markus Schuckert, assistant professor of tourism management at the Hong Kong Polytechnic University.
"Domestic brands have to bring in more know-how and better understand their own attractions and their own branding," Schuckert told the Post. "[But] we can't put all these parks into one box, or all these attractions into one basket. There are specialised parks, attractions and brands, some will have a bright future ... and there will be others who will be shaken off by the competition."
Earlier this year Paul Noland, president and chief executive of the International Association of Amusement Parks and Attractions, said in Shanghai that big international brands can benefit China's domestic parks because they "educate people on what a park experience is".
Ken Wong, Asia equity portfolio specialist at Eastspring Investments, added that over the course of the next five to 10 years things will change "as more mainland visitors get [accustomed] to overseas culture and practises".
But the biggest concern for theme parks moving forward in China is safety, security and reliability, according to Schuckert.
"This is really the most important part, to keep everything at a very high safety level ... because this will harm reputation," he said. "Sometimes we still have this culture [in China] of okay, we have an accident, we hide everything, close it down."
Another important element for Chinese theme parks is the need to build on the foundation of entertainment storyboards based in popular culture or media.
"China has so many stories," Schuckert said. "[But] you need experts to transform these stories into a product which can be experienced by the customer. Its not just dressing up in traditional costumes."
All these factors need to be taken into consideration since theme parks are massive investments, with billions of dollars being put into venues, according to Mackey.
"From the outside, developing location-based entertainment venues and attractions can seem like a glamorous and lucrative industry, but as with any investment that has the promise of significant financial rewards, the potential risks are similarly substantial," he said.
While Schuckert said interest in the industry has "cooled a little bit" since the opening of Shanghai Disneyland and China's economic slowdown, he sees the sector picking up again. The industry, he believes, will develop in places where parks can be operated in a profitable way, such as in cities like Chengdu, Chongqing, Guangdong, Hangzhou, Shanghai and Beijing.
"China is a very big market. This is definitely an asset," Schuckert said.
This article appeared in the South China Morning Post print edition as: theme parks gear up for growth