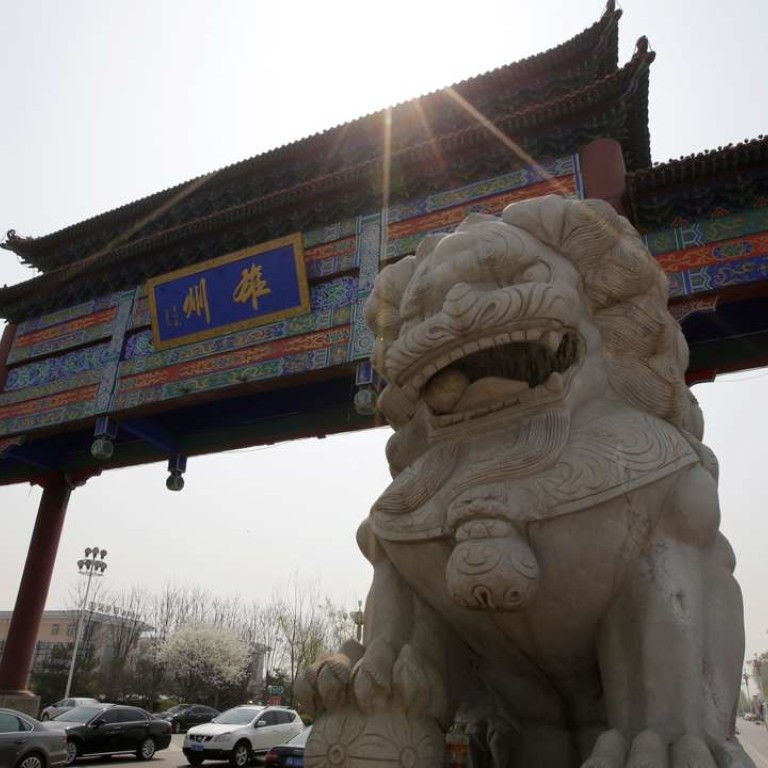 Mainland stocks touch 2017 high as 'Xiongan concept' rally continues
Hong Kong shares retreat amid concerns the Fed may shrink its balance sheet, and ahead of Xi-Trump summit
Mainland equities touched the highest level of the year on Thursday afternoon, after a three-day rally sparked by the government's plan to transform a backwater region in Hebei province into a special economic hub along the lines of Shenzhen and Shanghai Pudong.
Hong Kong stocks, however, retreated after US markets fell back amid concerns the Federal Reserve may seek to shrink its balance sheet. Investors were also on edge ahead of the first face-to-face meeting between Chinese President Xi Jinping and US President Donald Trump.
The mainland benchmark Shanghai Composite Index closed 0.3 per cent higher at 3,281. It touched 3,286.7 at one point during the session, a high for 2017.
More than 20 stocks related to the new economic zone, called Xiongan New Area, jumped by their 10 per cent daily limit. The region was handpicked for development by President Xi Jiping.
The CSI 300 Index added 0.3 per cent to end at 3,514.1. Shenzhen's Component Index rose 0.3 per cent to 10,656.2 and the Nasdaq-like ChiNext edged up 0.06 per cent to 1,944.2.
Hong Kong's benchmark Hang Seng Index dropped 0.6 per cent to 24,261.5 , while the Hang Seng China Enterprises Index slipped 0.9 per cent to close at 24,261.5.
"The Fed's minutes is the major drag [for Hong Kong]. The impact of shrinking the balance sheet is as large as one to two times that of raising interest rates," said Kenny Wen-kit, wealth management strategist at Sun Hung Kai Financial.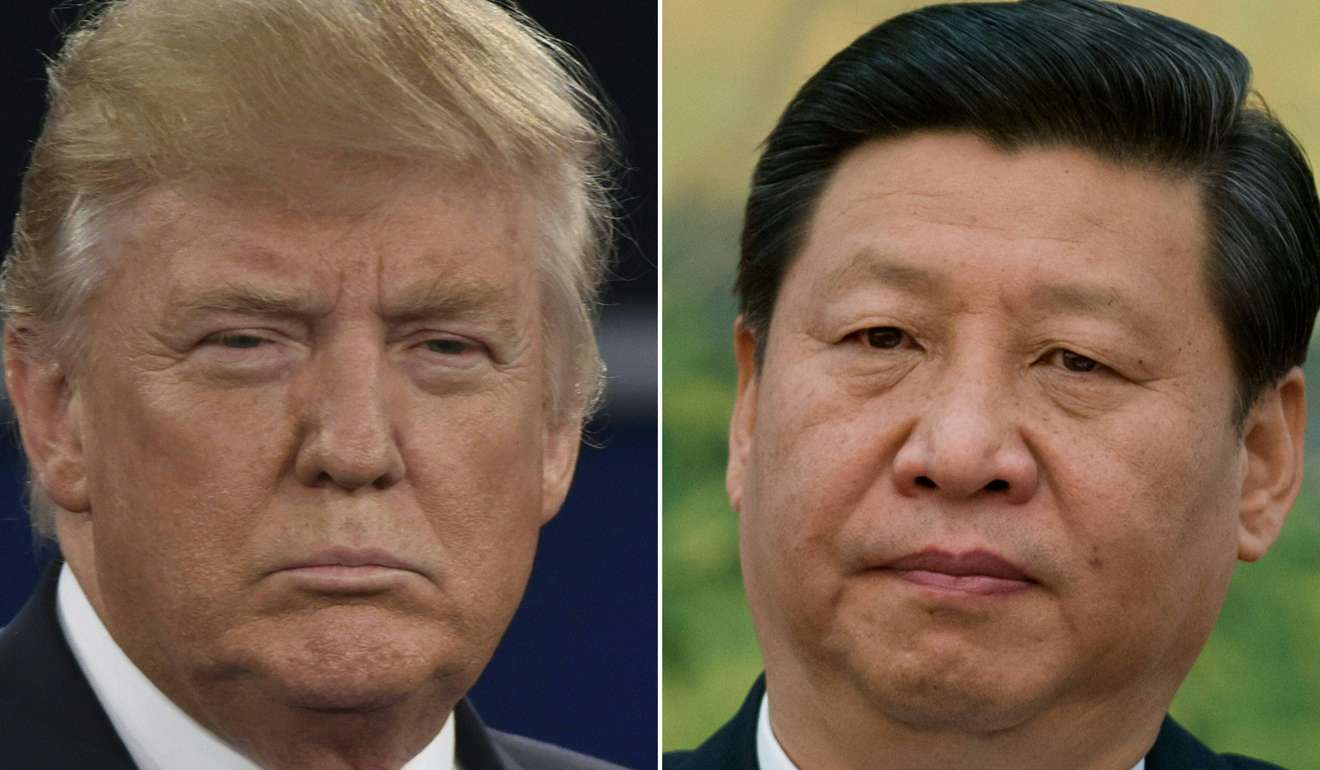 On Wall Street, the major US indices all fell back overnight on Wednesday after touching three-week highs, as the release of the Federal Reserve's minutes from its March meeting unexpectedly showed policy board members had started discussing whether to shrink the central bank's US$4.5 trillion balance sheet "later this year".
Shrinking the balance sheet might include the disposal of US government Treasuries, which would push up bond yields and drag down their prices.
The summit between the Chinese and American presidents, scheduled to get underway later in the US day, also weighed on markets.
"We think the meeting between president Xi and Trump can only bring the two big countries closer,"said Ji Mo, chief economist for Asia ex-Japan at Amundi Hong Kong. He added that China may make concessions on the yuan as a gesture of good will to the Trump administration.
"As for trade, China is also likely to present policies around generating more jobs in the US, such as in the construction sector, and also come with financing methods," Ji said.
Among sharp movers, mobile network operator China Unicom dropped 3.9 per cent to close at HK$10.4, after the company said it is poised to take on board a strategic private sector investor.
Property developer Greenland Hong Kong Holdings surged 14.7 per cent to HK$2.65, after it posted better-than-expected sales in March.
Among the so-called "Xiongan concept" stocks – companies likely to benefit from President Xi's new economic zone – Beijing-based cement maker BBMG Corp's Hong Kong shares fell 7.3 per cent to HK$4.5 while its Shanghai shares hit their daily upper limit for a second straight day at 5.6 yuan.
China Gas, which has business in the Xiongan area, dropped 1.8 per cent to HK$12.9.
On the A-share market, more than 20 companies related to the Xiongan development hit their daily maximum price move, including Tianjin Port, Risesun Real Estate Development and China Fortune Land Development.
Among debutants, Kunming Dianchi Water Treatment, a sewage operator in southwestern China, traded flat and closed at HK$3.86, down from its offer price of HK$3.91.
In other IPO stocks on the mainland, car components manufacturer Shandong Gold Phoenix Group, medical equipment maker Sonoscape Medical Corp, and LED panel lights producer Xiamen Guang Pu Electronics all jumped 44 per cent, the maximum allowable in debut trade.