Alibaba
Get more with myNEWS
A personalised news feed of stories that matter to you
Learn more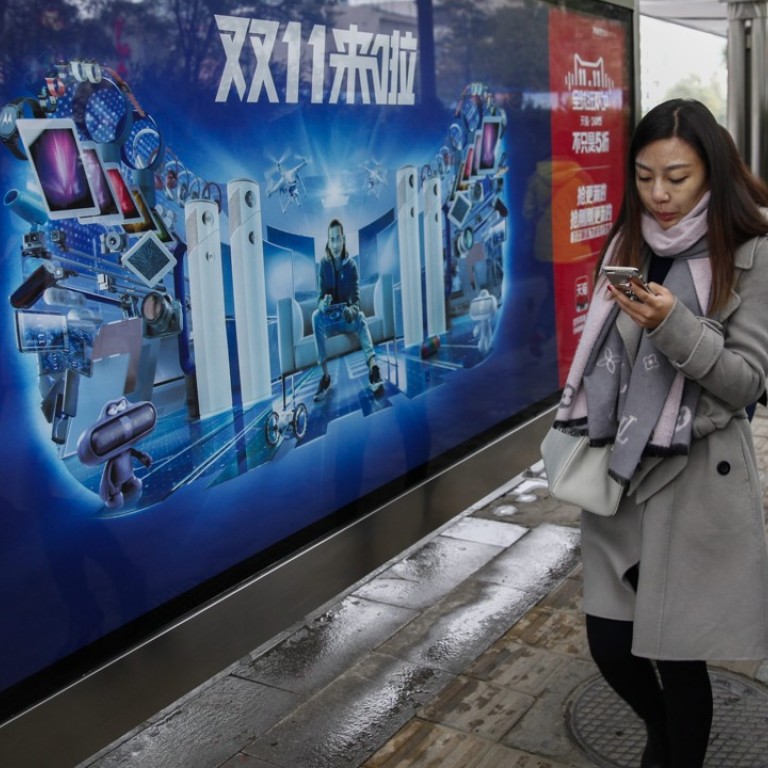 A day in the life of a big spender on Alibaba's online shopping sites
Members of Alibaba's elite APASS community are discovering benefits of networking with like-minded individuals
China's explosive growth of online shopping and cashless payment, and an industrial ecosystem surrounding mobile internet have Alibaba Group Holdings into Asia's most capitalised company, while making its founder and chairman Jack Ma one of China's wealthiest men.
Behind Ma's wealth are tens and thousands of women like Yin Han, a film and television producer in Beijing, who's been an active online shopper for years. In 2014, she was among the first to be conferred the APASS membership since the programme was introduced.
"I buy almost everything online nowadays," Yin said in an interview with the South China Morning Post, owned by Alibaba. She spent 940,000 yuan on Alibaba's Taobao and Tmall platforms last year, Yin said.
Using Alibaba's Tmall platform, she regularly buys imported food and branded clothes and luxury cosmetics from flagship shops. Prices are roughly the same whether purchased online or offline, and goods purchased from official online stores can be returned at brick-and-mortar shops, she added.
Yin also shops on Taobao, mostly for designer's clothes. As a mother raising a young family, she is a frequent buyer of children's products as well as pet food.
More than 100,000 users are classed as APASS members as they spend an average of 306,000 yuan (US$45,000) on Taobao and Tmall every year, according to Alibaba data. Minimum spending on the two platforms among APASS members still exceeds US$15,000 yearly.
Yin said APASS membership has provided unexpected benefits in the form of business and networking opportunities from meeting other members who share the same high-spending status.
At a private party organised by Alibaba for APASS members in Shanghai in May last year, Yin met dozens of new contacts from all walks of life.
Within a year, one APASS member, who owns a fund management company, became an investor in Yin's company, while another working in hotel sector helped resolve accommodation requirements for one of her productions.
Many of these APASS members are now friends and meet up in different cities when schedules permit, according to Yin.
She says bonds of friendship were able to develop between APASS members because of shared backgrounds, career status, age and a shared willingness to strive for a better life.
Yin said she was aware of criticism of extravagance and wastefulness of excessive online shopping, levelled by some detractors, but said there was a wider story that had not been properly expressed.
"Many people only see that we spend tonnes online, but they never pay attention to our efforts for a better life," Yin said.
According to Aliresearch, the wealthier areas of China are experiencing the most rapid growth in online shopping.
Among all APASS members, 65 per cent are from eastern China with the highest density in Beijing, Shanghai, Guangzhou and Shenzhen.
Hong Degang, an APASS member in Wuhan, Hubei province, said he has experienced the benefits of networking during the meet ups among APASS members.
"The APASS identity has helped my business as activities for members in Wuhan are relatively few," Hong said, adding that he is doing business with contacts he met as an APASS attendee at a gathering in Shanghai last year.
Hong said he hoped the APASS membership would expand in Wuhan, as there were currently few members in the city.