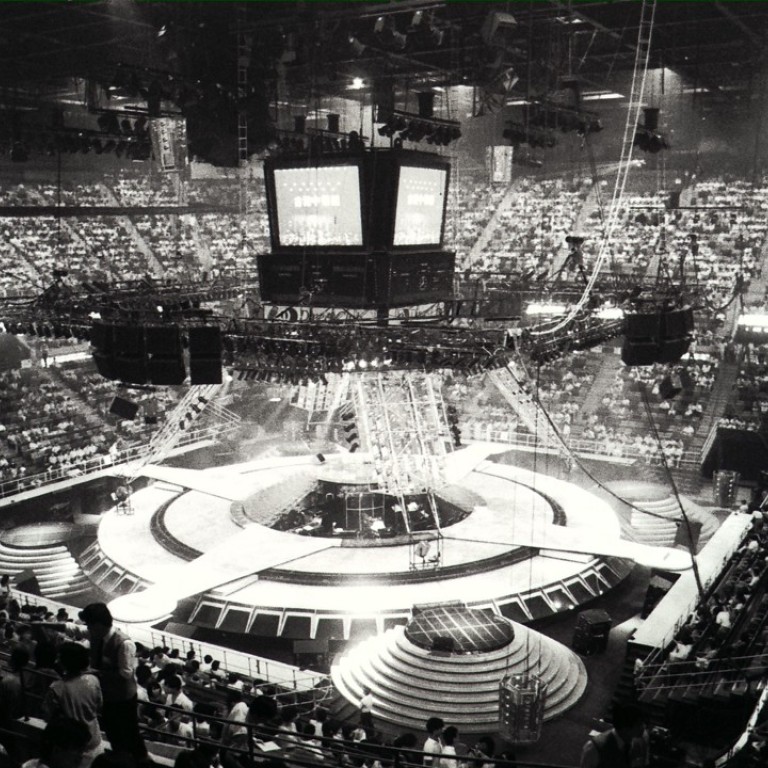 With no kings or queens, can Canto-pop find its star again?
Over the last 20 years, annual record sales have plummeted to HK$200 million from HK$1.6 billion, according to industry estimates
The city's iconic Canto-pop scene was a multibillion dollar business, propelling Eason Chan Yik-shun and Leslie Cheung Kwok-wing to the level of stardom that gave the Made-in-Hong Kong brand immeasurable power.
But over the last two decades, annual record sales have plummeted to roughly HK$200 million from a height of HK$1.6 billion in 1998, with market share shrinking to 15 per cent of total music sales, from 50 per cent, according to industry estimates.
"Since the rise of the internet, the industry has been shrinking and many people in the field have lost their jobs,"said Herman Ho, chief executive of Voice Entertainment, a music company that oversees best-selling artists such as Linda Chung Ka-yan and Stephanie Ho Ngan-si.
"Websites like YouTube, Youku and Baidu killed many market players because of a lack of copyright protection."
Ho, an industry veteran of over three decades, is the man behind the fame and fortunes of some of the biggest Canto-pop stars, including Sandy Lam Yik-lin and Joey Yung Cho-yee.
The Diocesan-educated music manager, who headed nearly every major record company in Hong Kong from EMI to Emperor during his career, has been through the highs and lows of Canto-pop.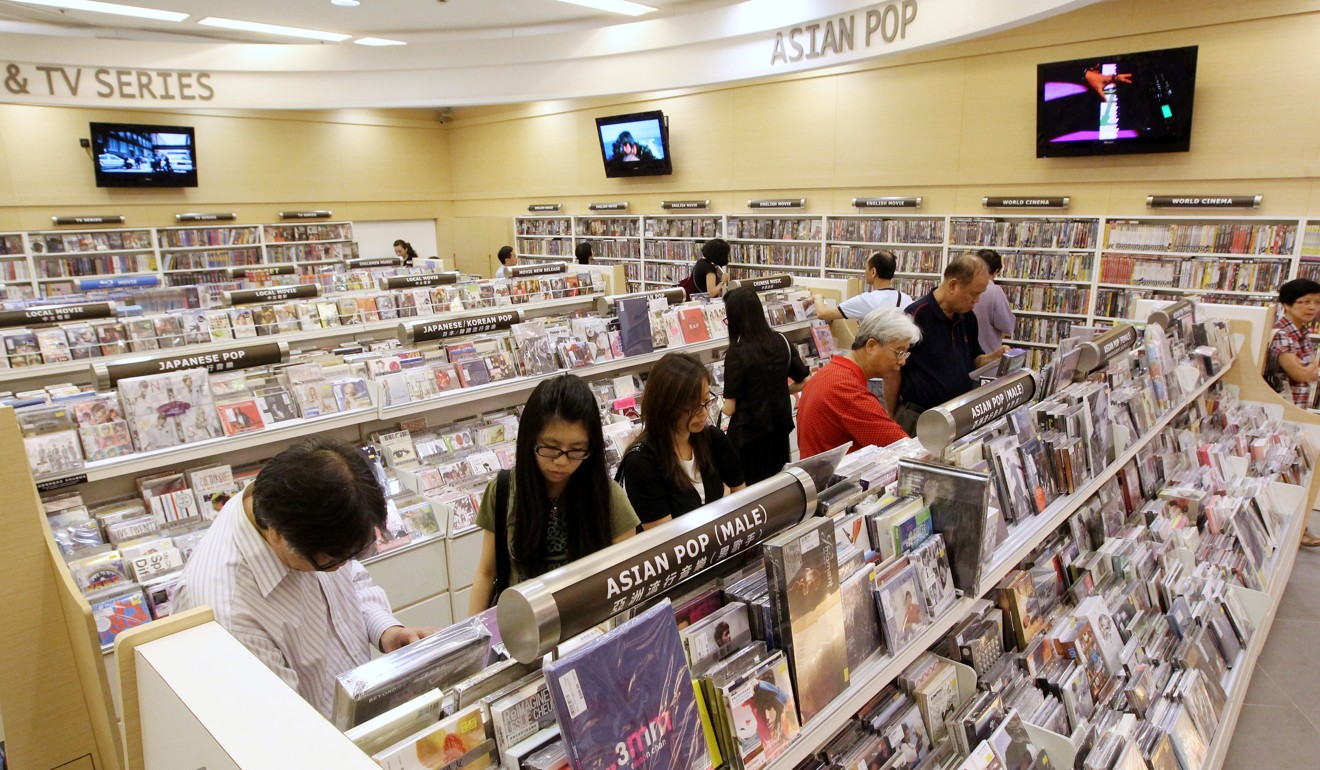 "The market took off in the 1980s riding on the economic boom," he said, recalling the glory days when a music company's revenue came from selling records, cassette tapes, compact discs and concert tickets.
It was easy then for a new Sandy Lam album to sell 100,000 records, a target that's out of reach nowadays due mainly to the popularity of streaming services – legal or otherwise.
China's notorious intellectual property violations also mean that it's commonplace for teenagers in the world's second-largest economy to download their favourite songs for free, without realising how that hurts their idols financially.
As Hong Kong's market shrinks, mainland China is sucking away some of the best Canto-pop talent. Among them is singer and songwriter Gloria Tang Tsz-kei, who was little known outside Hong Kong until her appearance on I Am a Singer, a mainland talent show licensed from South Korea.
With the vast majority of her fanbase from the mainland, she now performs most of her bestselling songs in Mandarin, instead of Cantonese.
"All these years, we've seen Canto-pop lose ground to K-pop and Western pop,"said Jason Chu, who used to work for PolyGram, the label behind Faye Wong and Alan Tam Wing-lun.
Chu, who lives in Guangzhou, added it was inevitable for local talent to relocate across the border to exploit the larger market.
Many pop singers no longer tie their income to radio airtime or streaming music, but rely on airtime to maintain their fame and recognition to generate interest for live concerts and product endorsements.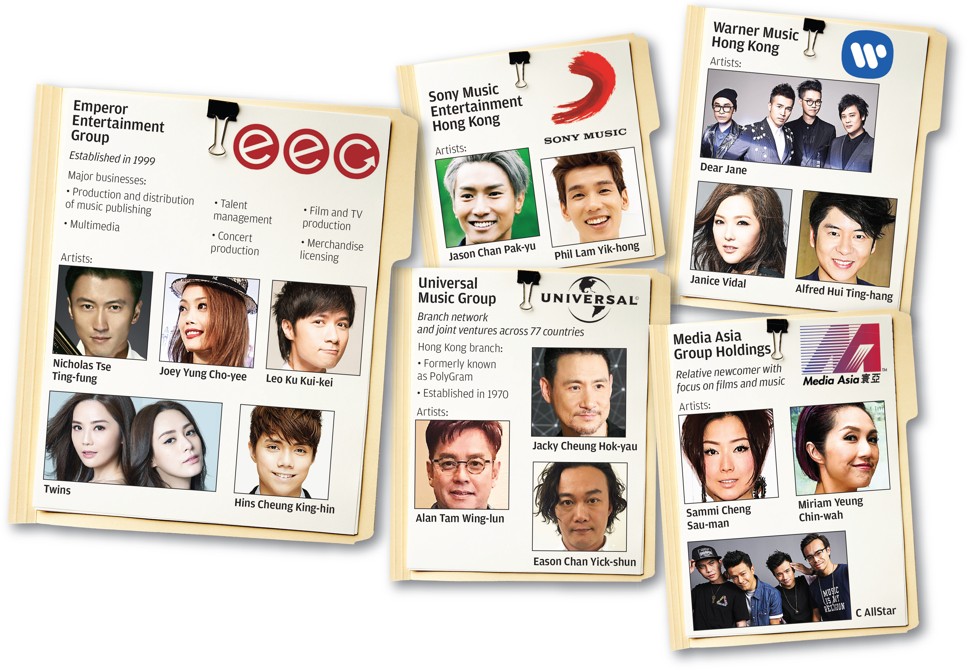 The diehard fans of Canto-pop singers who have followed their idols since their heyday are now mostly in their 30s and 40s, with enough spending power and willingness to spend to see their idols perform live.
Faye Wong's 2016 concert tickets were priced at between 1,800 yuan (US$265) and 7,800 yuan each, but her 8,900 tickets sold out within minutes, with one scalper reportedly demanding 599,999 yuan for a VIP pass.
Not all have such draw. For up-and-coming acts, breaking into live concerts is a challenge, because the size and profile of their young fan base may not be enough to cover the costs of a venue, the band or the equipment.
"The priority is still to make more people listen to your songs online," Ho said.
He went through the tables that illustrated the nitty-gritty details of weekly Youtube viewerships of Canto-pop music videos, referring to these data as a key to rejuvenating the industry.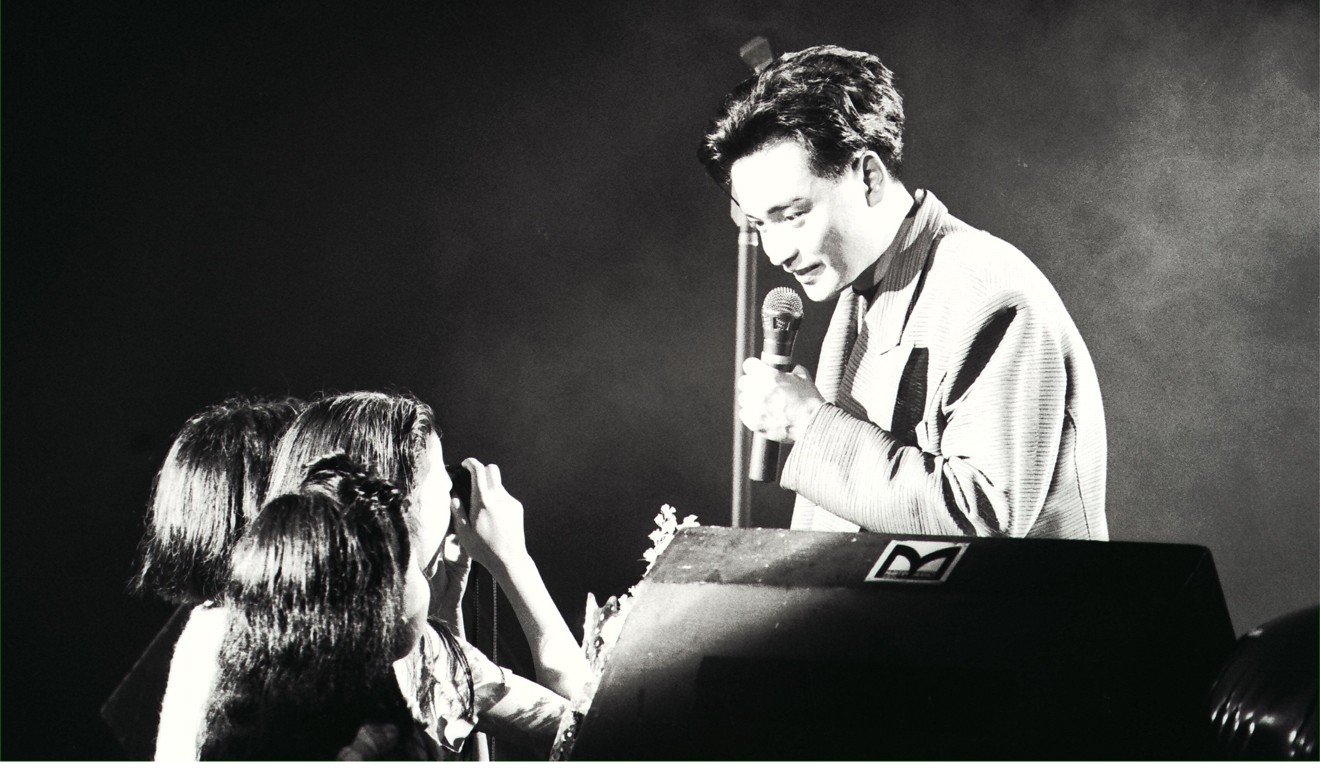 The disruptive power of the internet has led to an overhaul of the industry and reoriented the way market players run their businesses.
Payment models based on the online streaming of songs have replaced traditional sales of albums , Ho said. Under the new model, the more times a song is streamed online, the more its rights holder would recoup the revenue it brought in for streaming service providers like Spotify.
"Now it is all about hit rates," Ho said.
However, Ho suggested that even data analytics may not be enough to restore the glory of Canto-pop against the talent drain.
"There are no leading figures right now to succeed Alan Tam, Leslie Cheung or Anita Mui," he said. "The new generation of musical artists don't devote as much time and effort to their profession as before. Many of them are pleasure seekers."
With additional reporting by Ka Sing Lam.