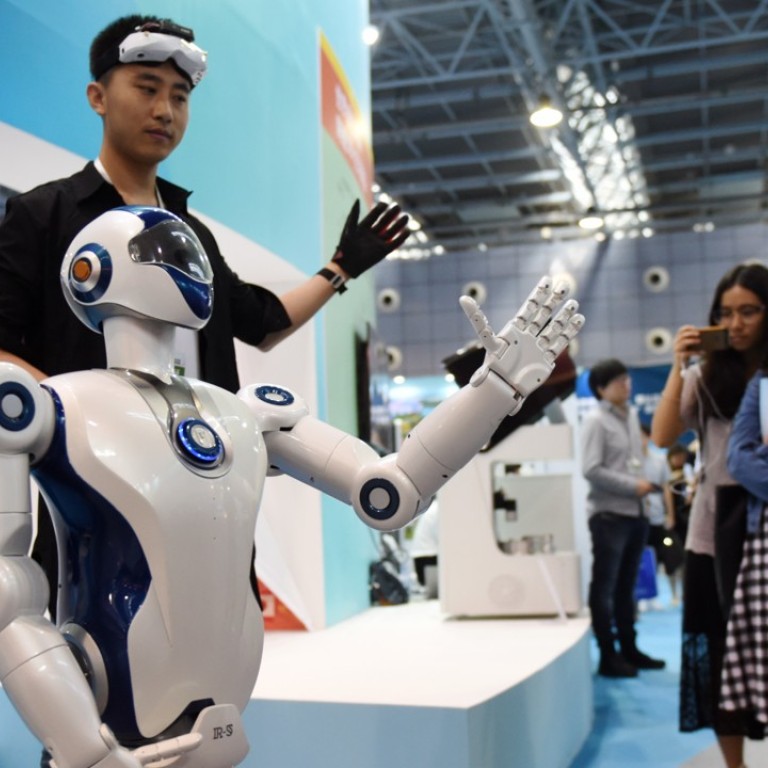 China aims to outspend the world in artificial intelligence, and Xi Jinping just green lit the plan
China's State Council laid out goals in July to build a domestic artificial intelligence industry worth nearly US$150 billion in the next few years, and to make the country a "innovation centre for AI" by 2030. Xi's speech gave the official imprimatur to the plan.
Listening to Chinese president Xi Jinping highlight the internet, big data and artificial intelligence in his keynote speech to the ruling Communist Party's once-every-five-year conclave, instilled confidence in tech entrepreneurs like Rona Jiang.
Xi, addressing some 2,200 party members at the 19th National Congress of the party, called for the embedding of advanced technologies into the real economy to foster growth engines and develop new business models like the shared economy.
The inclusion of technology in the leader's most important address in an official imprimatur that underscores the continued push by China's top leaders to identify new pillars for an economy struggling to maintain its rapid growth amid overcapacity and rising debt.
Dubbed the fourth industrial revolution, technology related to artificial intelligence is expected to boost global economic output by a further 14 per cent by 2030 – the equivalent of an additional US$15.7 trillion – and China, as the world's second largest economy, will see an estimated 26 per cent boost to its economy by that time, PricewaterhouseCoopers said in a report in June.
Xi reinforced that goal in his speech on Wednesday, saying, "We need to speed up building China into a strong country with advanced manufacturing, pushing for deep integration between the real economy and advanced technologies including internet, big data, and artificial intelligence."
Jiang, whose two-year-old start-up is leveraging the internet to create an "on-demand" model to transform the way shirts are made in China, was encouraged by what she heard.
"We feel our start-up is on the right track, heading in the right direction, despite facing plenty of challenges," she said.
Read: Beijing to set out artificial intelligence development plan up to 2030
Jiang said the old model of building a sales network to reach customers only resulted in high inventory and low profits. However, customer education remains a key challenge. "For now, our production capacity is greater than the orders we get," she said, adding that the two-year-old start-up is expected to achieve annual sales of more than 100 million yuan (US$15 million) in 2017 and could break even by the end of the year.
China's spending on technology research and development rose 10.6 per cent to 1.57 trillion yuan in 2016, equivalent to 2.1 per cent of total GDP that year, according to data released by the National Bureau of Statistics (NBS) earlier this month.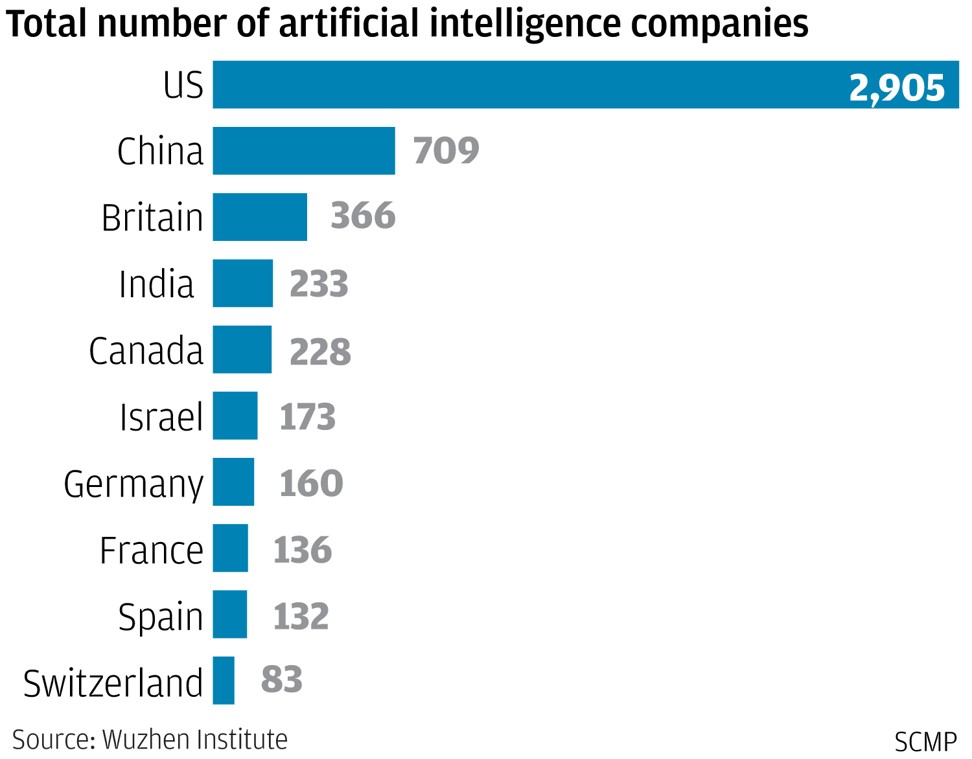 The figure exceeded the average of 2.08 per cent for the EU, but still lagged the average OECD countries' ratio of 2.40 per cent, said the bureau.
In his party congress speech Xi also said, "We need to foster new growth drivers from sectors including mid and high level consumption, innovation, green economy, shared economy, modern supply chain, and human resource services."
With the encouraging words from Chinese government leaders, innovation in the private business sector is on a faster track. According to market research firm IT Juzi, up to June as much as 55.8 billion yuan in venture capital funding had been invested into 78 Chinese start-ups related to collaborative consumption projects, including bike-sharing and power bank sharing.
This article appeared in the South China Morning Post print edition as: entrepreneurs encouraged