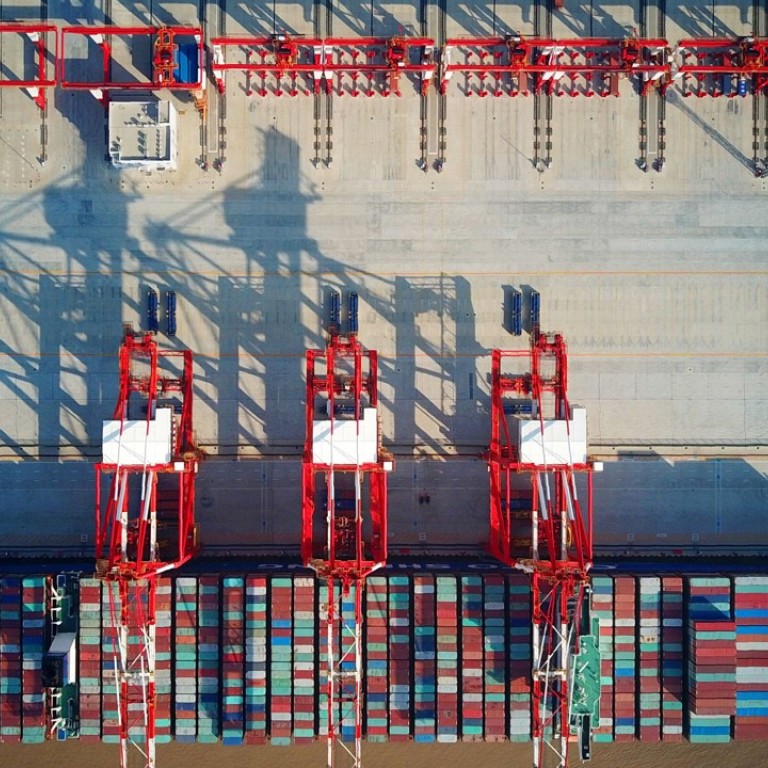 China must lower GDP expectations and push SOE reform, says S&P Global Ratings economist
China's debt levels are a problem that needs to be dealt with, Paul Gruenwald tells Hong Kong forum
The Chinese government should manage downwards the country's expectations for gross domestic product growth and push forward reforms at state-owned enterprises, both key for addressing China's mounting credit and debt problem, according to Paul Gruenwald, the chief economist at S&P Global Ratings.
"GDP growth has had a very, very special status in China. It is almost like an expectation anchor for the whole economy," Gruenwald told a forum in Hong Kong on Thursday, the same day China reported a 6.9 per cent expansion in GDP for 2017. The result topped the official target as well as 2016 growth.
"But that [GDP] number needs to be managed down," he said, minutes before the announcement. Gruenwald worked as deputy chief of the China division at the International Monetary Fund before joining S&P Global Ratings. The agency cut China's sovereign credit rating by one notch last year for the first time since 1999, citing risks from China's soaring debt levels.
A continuation of reforms at state-owned enterprises was also needed, for addressing China's credit problem, said Gruenwald.
"Most of the debt is from the corporate sector, especially the SOEs. They are very big and are the ones who are soaking up the credit," he said.
Gruenwald said the market should also play an essential role besides the government in containing excessive borrowing.
"Markets without defaults are like religions without sin," he said. "China is a US$10 trillion economy, and there was one default last year. If we want credit to be allocated and priced properly, actions are going to be needed on the default front."
Debt and credit in China have in recent years – especially after the global financial crisis in 2008 – reached worrisome levels as the government is pursuing faster GDP growth compared with the rest of the world, as well as because of the country's transformation from an external driven economy to an almost exclusively domestic growth story, which needs the support of excessive borrowing.
China's credit-to-GDP ratio is now at about 25 times, which is quite high compared with other countries, according to the IMF, which said China's corporate debt has reached 165 per cent of its GDP. Meanwhile, China's household debt, while still low, has risen by 15 percentage points of its GDP over the past five years, and is increasingly linked to asset-price speculation, according to a report issued by the IMF in December.