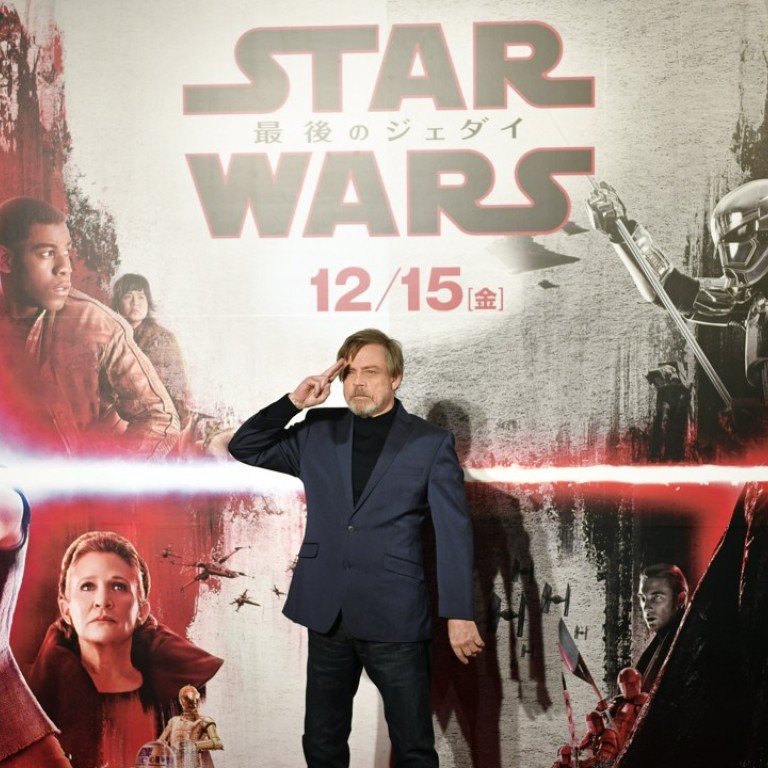 China's small-town girls give ex-boyfriends the edge over the galaxy's last Jedi knight
A new generation of Chinese movie goers - many of them born after Mark Hamill's third act as Luke Skywalker in 1983 - draw a collective blank when asked about Jedi knights or The Force
Walt Disney's eighth instalment of the  Star Wars movie franchise, the fifth-biggest opening in filmdom, is ending its run in the world's largest movie market as the studio's biggest flop in five years, upstaged by a small-budget romantic comedy that resonated with Chinese viewers.
All but 10 per cent of China's cinema screens are already kicking The Last Jedi off their schedules, leaving the movie with 259 million yuan in ticket sales after 15 days of airtime, according to the Hollywood Reporter. That would make this Star Wars outing the worst-performing blockbuster in China since Disney's The Lone Ranger in 2013, Forbes reported. 
At the opposite end of the box office stands Ex-File 3: The Return of the Exes, a Chinese movie about two relationship break-ups made at 2 per cent of the Hollywood space saga's budget, grossing 1.8 billion yuan (US$281 million) after 22 days' of screening, and showing no sign of slowing down.
"Every Chinese movie goer would either have an ex-boyfriend or an ex-girlfriend," so they can relate to Ex-Files 3, said Li Chao, a script writer for animated films. "Not everyone appreciates galaxies or stars in Star Wars." 
Disney's misadventure upends the prevailing notion - reinforced by box office records of previous years - that Chinese audiences craved the action-filled, effects-laden blockbusters that were the forte of Hollywood studios. As China imposes a quota on the number of foreign movies that can be shown every year across the country, Hollywood executives have jostled to get their movies on to the limited slots for a slice of the expanding box office, to the extent of escalating the dispute to the World Trade Organisation.
They had reasons for optimism. Of the 50 top grossing movies in China, 17 were American productions, while five were joint US-China productions. And China's income levels were rapidly rising, and younger people were spending more of their disposable income on entertainment. Avatar of 20th Century Fox, the highest-grossing movie of all time, also topped China's box office when it screened in 2010, grossing 137.87 million yuan.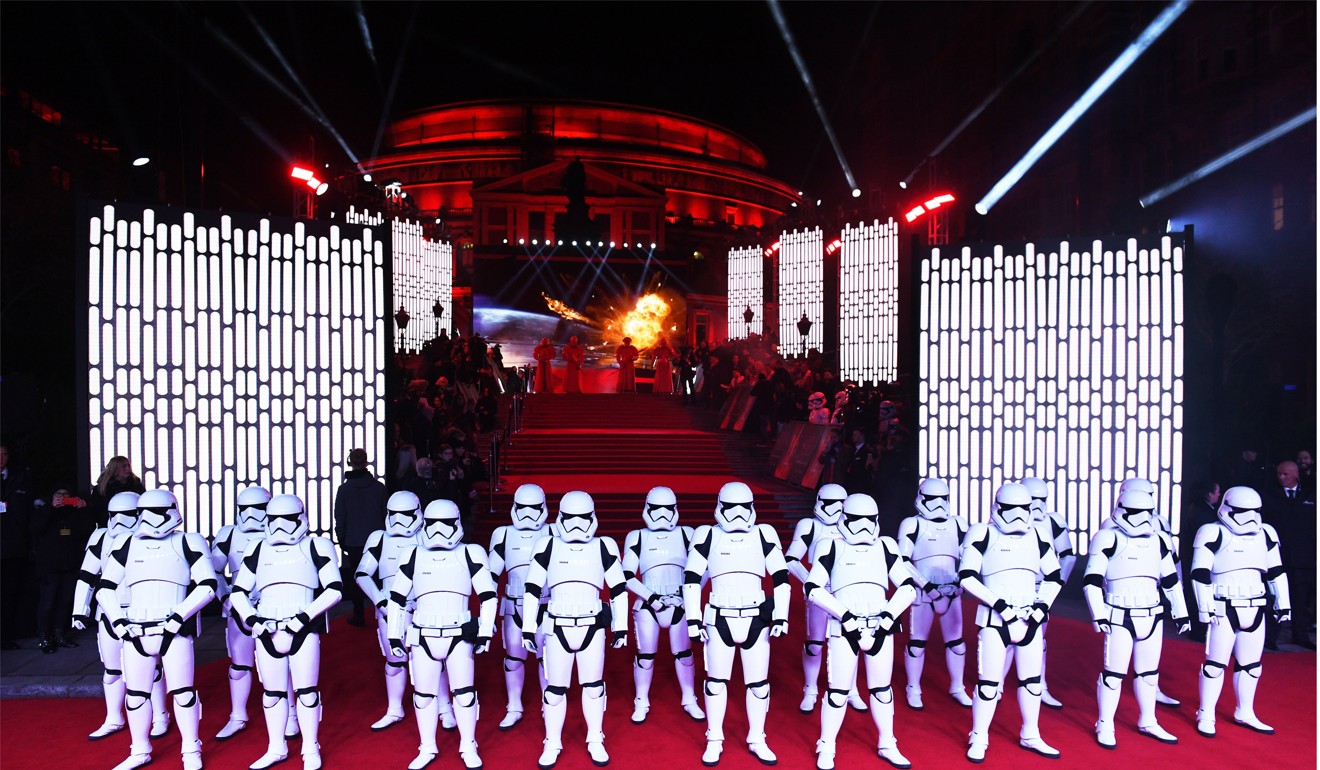 Seven years after Avatar, more and more Chinese productions are topping the box office ranks. A new generation of Chinese movie goers - many of them born after Mark Hamill's third act as Luke Skywalker in 1983 - draw a collective blank when asked about Jedi knights or The Force.
"This is what I call aesthetic isolation," said Luo Beibei, a cultural commentator who has 100,000 followers on her Weibo microblog. "We are surfing on the same internet, but living in two completely different worlds." 
Ex-Files 3, produced on a 30 million yuan budget, is about two lengthy break-ups between two couples who are also friends with each other, and how the ex-boyfriends indulged themselves re-living the bachelor's dream until their ex-girlfriends reappeared to upend their lives. 
The second sequel to the 2014 Ex-Files by Huayi Brothers Media, the movie connected and resonated with more viewers, especially in rural China and in smaller cities, far more readily than rebel warfare in galaxies far, far away.
Two of every three viewers of Ex-Files 3 were women, while more than half of them fell into the age group of 20 to 29 years, according to data from Maoyan.com, a Chinese movie database.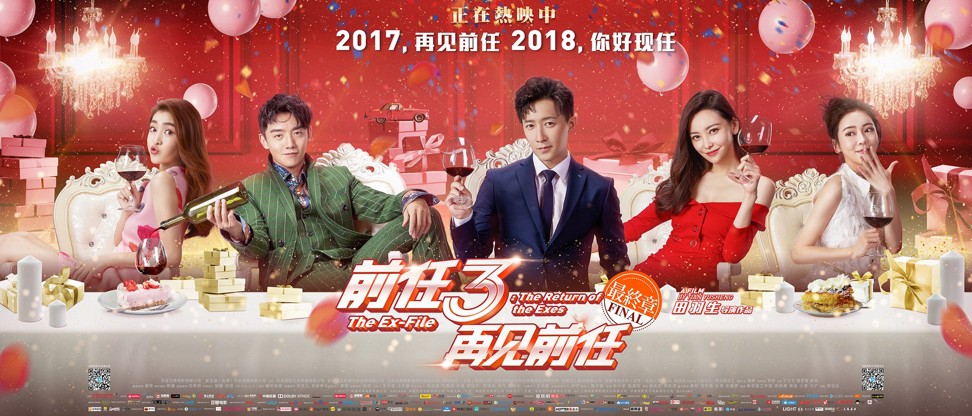 Chen Yujing, 26, is a marketing professional living in Chongqing, a mega metropolis of 30 million people. With a monthly salary of 3,000 yuan, a third of what her peers earn in Beijing, her taste amounts to a bucket of cold water on any Hollywood executive dreaming of making it big in China.
"I have absolutely no interest in Star Wars, or Batman, or Spider Man - they all fall under my 'not attractive film" bracket," she said. "I like films that are touching, emotional, and down to earth." 
Like Chen, half of Ex-Files 3's viewers were from third- and even fourth-tier cities, and the other half were mostly from the second-tier cities, data showed.
"Small-town youngsters were the major force behind this rise in China's box offices" said Sealand Securities' analyst Shao Wei.
Wolf Warrior 2, a movie extolling the virtues of patriotism, grossed 5.7 billion yuan last year in China, drawing 46 per cent of its audience from the country's smaller cities, Shao said. "There is more room for growth for films in smaller cities as the competition has not arrived."