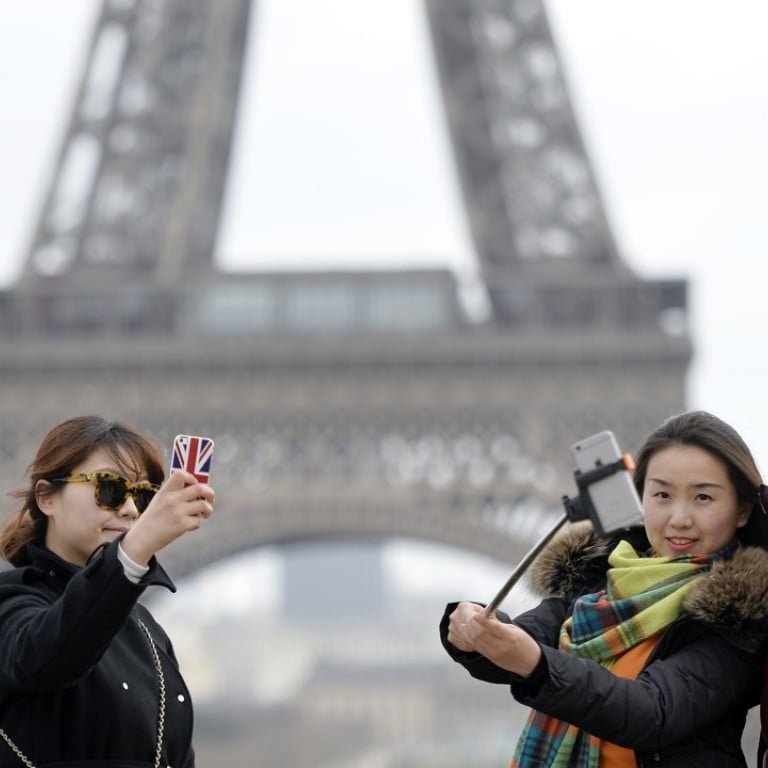 China's tourist numbers to rise this year after record 4.5b trips for 2017, says China think tank
The Chinese Academy of Social Sciences has forecast the number of outbound tourists from China and emerging markets to increase faster than those from developed economies
Mainland Chinese tourists made a record 4.53 billion domestic and overseas trips last year, the number equivalent to three times China's population of 1.38 billion, to top the world list in tourism volume, according to one of China's top think tanks.
The Chinese Academy of Social Sciences (CASS) in a report also forecast that the number of outbound tourists from China and emerging economies will grow at a much faster pace than travellers from developed countries in 2018.
Once a privilege reserved for government officials and the social elites, tourism has boomed in the past decade in China, where growing affluence and higher disposable incomes, as well as easier access to travel documents have allowed Chinese citizens to travel more and widely.
The CASS report found that the number of trips by Indian, US, Japanese and French tourists trailed those of the Chinese, at 1.54 billion, 1.25 billion, 320 million and 280 million respectively.
Even though they outnumbered every other market by trip number, China only earned US$680 billion in revenue from tourism in 2017, or two-thirds of the US$1.03 trillion raked in by the US, which led in the global tourism revenue ranking.
The revenue represented a US$30 billion increase from 2016 and earned China the No. 2 spot. It was also 44 per cent more than the US$380 billion that Germany took in from the tourist dollar last year, the report found.
"China has entered the so called 'mass tourism' era," said Zhou Ying, analyst at China Galaxy Securities.
"Tourism has now become a 'rigid demand' for the Chinese," said Zhou. "Rigid demand" usually refers to the needs – ranging from properties to cars – Chinese people believe they must have to maintain basic living standards.
Zhou also pointed out that despite slower economic growth, investments into China's tourism sector had risen in 2017, with the total amount expected to reach 1.5 trillion yuan (US$236.26 billion) for the year.
As such, he was optimistic about stocks of Chinese travel agencies and hotel chains, including China CYTS Tours, and China International Travel Service Group.