Stocks
Get more with myNEWS
A personalised news feed of stories that matter to you
Learn more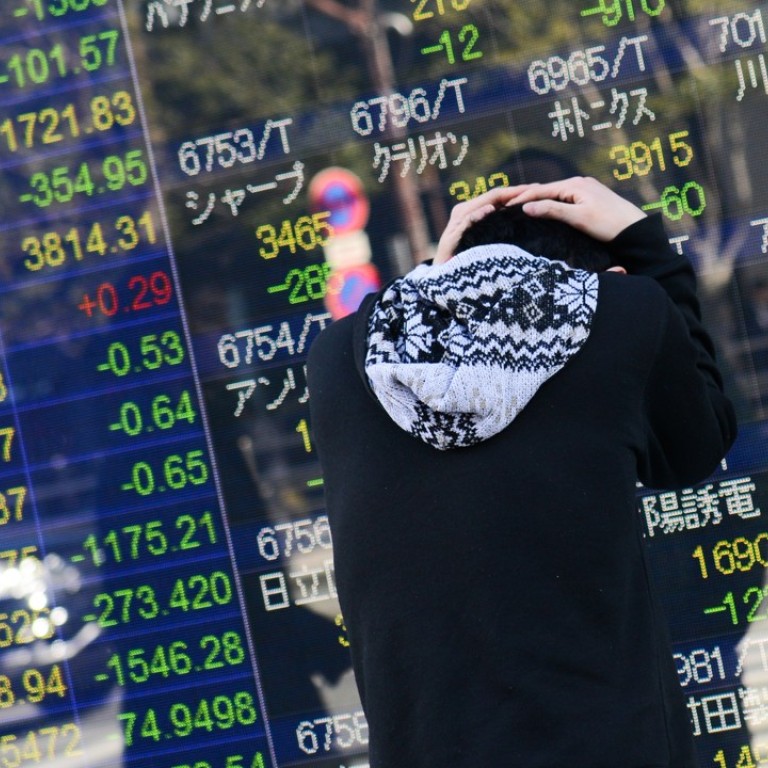 Hong Kong's benchmark stock index plunges in panic selling as Asia follows US market rout
The sell-off underpins the concern among investors that global central banks will follow the US Federal Reserve in raising interest rates, which would hurt equities holdings.
Hong Kong's benchmark stock index made its biggest single-day plunge in more than two years, taking the cue from a sell-off across Asian markets as the global meltdown of equities entered its second day.
The Hang Seng Index plummeted by 1,649.80 points, or by 5.1 per cent, to close at 30,959.42 on Tuesday, the biggest point drop since July 8, 2015 during mainland China's stock market rout. Declines were recorded on every other Asian stock market index except the Laos Composite, which inched up by 0.6 per cent.
Investors were spooked by the 1,600-point overnight loss in the Dow Jones Industrial Average on Monday, the biggest point loss in the history of the New York Stock Exchange's benchmark. The shake-out, which started last Friday with a surge in the yield on 10-year Treasuries, underpins the concern among investors that global central banks will follow the US Federal Reserve in accelerating their pace of raising interest rates, which would hurt equities holdings.
"Major central banks are turning off the liquidity tap, and you have this bubble which many people are afraid is about to burst," said Christophe Rieger, Commerzbank's head of rates and credit research in Hong Kong. "There was this unprecedented support for many years, which people are worried will suddenly dry up."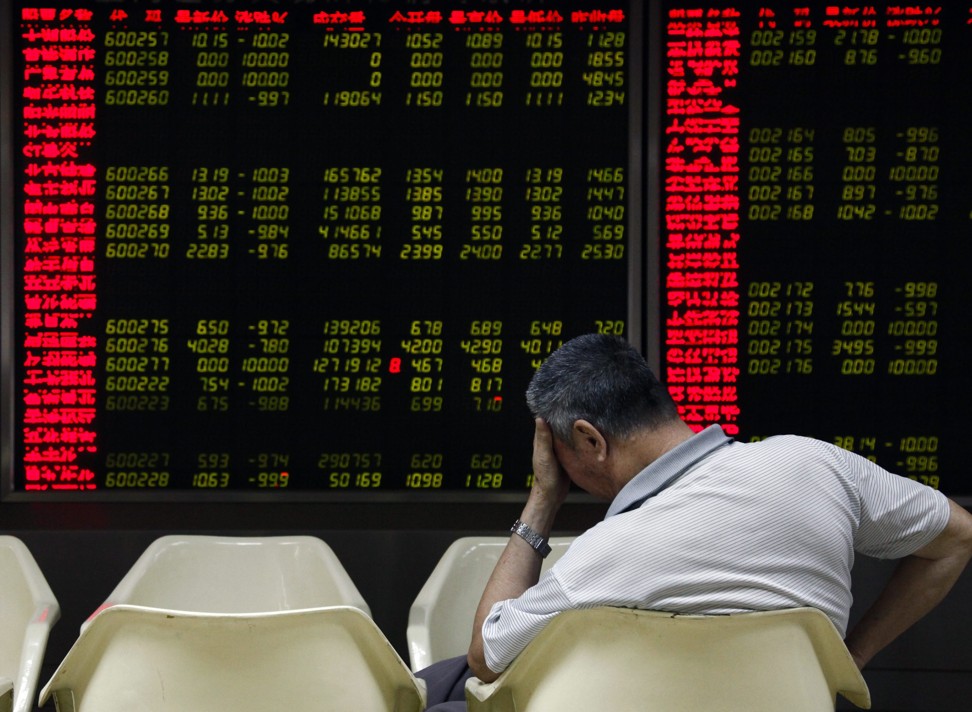 In Hong Kong, each of the 51 stocks on the Hang Seng Index fell, led by an 11 per cent decline in property developer Country Garden Holdings. The 40-member Hang Seng China Enterprise Index, which tracks the performance of Chinese companies listed in Hong Kong, fell 793.23 points, or by 5.9 per cent, to 12,686.60, led by China Construction Bank's 7.7 per cent drop.
"The market sentiment has changed rapidly," said Stanley Chan, director of research at Emperor Securities. "Investors will be more sensitive now to the bad news. In the short term, the market needs further correction. The market will remain weak before the Lunar New Year holiday" that starts next week, he said.
In Japan, the benchmark Nikkei 225 plunged 4.7 per cent, while the broader Topic index fell 4.4 per cent. In Taiwan, the Taiex index plunged almost by 5 per cent. Stock indexes declined by more than 2 per cent each in Singapore and Malaysia.
Exchanges on mainland China fared no better. The Shanghai Composite Index fell 116.84 points, or by 3.4 per cent, to 3,370.65 while the Shenzhen Composite Index declined 80.21 points, or by 4.4 per cent, to 1,726.09.
About 500 stocks, or 15 per cent of all companies on the Shanghai and Shenzhen exchanges, tumbled by their 10 per cent daily limit, as the regional rout added to the panic.
Mainland stocks, previously considered to be isolated from global market swings due to capital controls that limits foreign funds, are now vulnerable because of the so-called Stock Connect programmes, said Meng Ning, chief investment officer at HFT Investment Management, with US$8 billion in asset under management.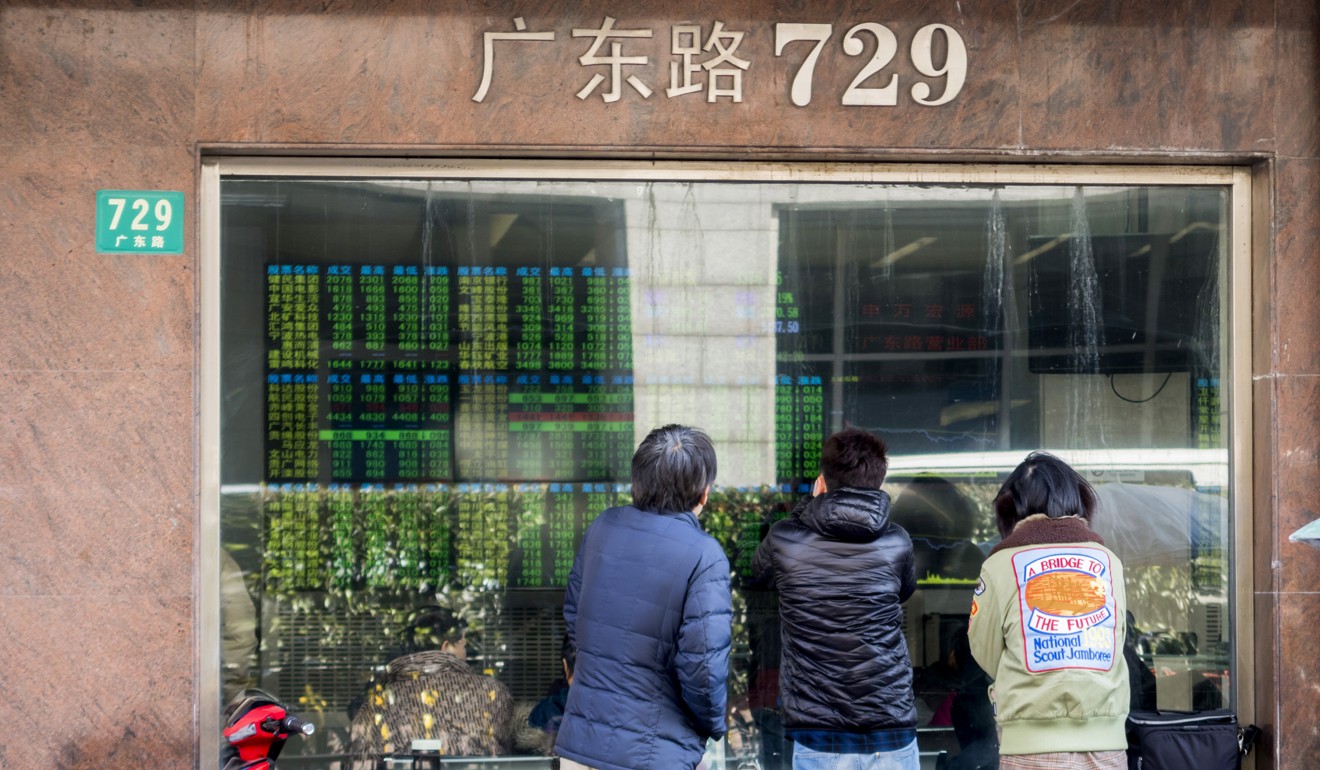 "When the whole international market faces pressure, so will A-shares in fund flow," Meng said, referring to yuan-denominated Chinese stocks. "A-shares also face pressure in profit taking and valuation on their own after a significant run-up over the past year."
Mainland stocks have limited room for further declines, as banking shares with the biggest weighting on the benchmarks, are likely to remains strong while bad loans shrink and the economy regains its growth, Meng said.
A gauge of 22 mainland-listed banks outperformed the benchmark on Tuesday, with a decline of 1.5 per cent, according to data by Great Wisdom. Among them, China Merchants Bank slipped 0.8 per cent to 34.62 yuan and Agricultural Bank of China lost 0.8 per cent to 4.71 yuan.
The Hang Seng is now 6.3 per cent down since the sell-off jolted global markets on Friday, the worst performer in Asia after Japan and Taiwan.
After having jumped 36 per cent in 2017, the gauge has had its gain pared to 2.3 per cent this year. Still, the benchmark is valued at 11.9 estimated earnings, the lowest among the world's major markets, according to Bloomberg data.
The index will probably stabilise at around 30,600 level, where its 50-day moving average stood now, Chan said.
"In Hong Kong, initial signs of outflows have emerged," said Kevin Lai, chief economist for Asia ex-Japan at Daiwa Capital Markets. "Investors should watch for further Hong Kong dollar weakness and its liquidity conditions in aggregate terms."
With additional reporting by Karen Yeung in Hong Kong.
This article appeared in the South China Morning Post print edition as: Hang Seng plunges amid panic selling