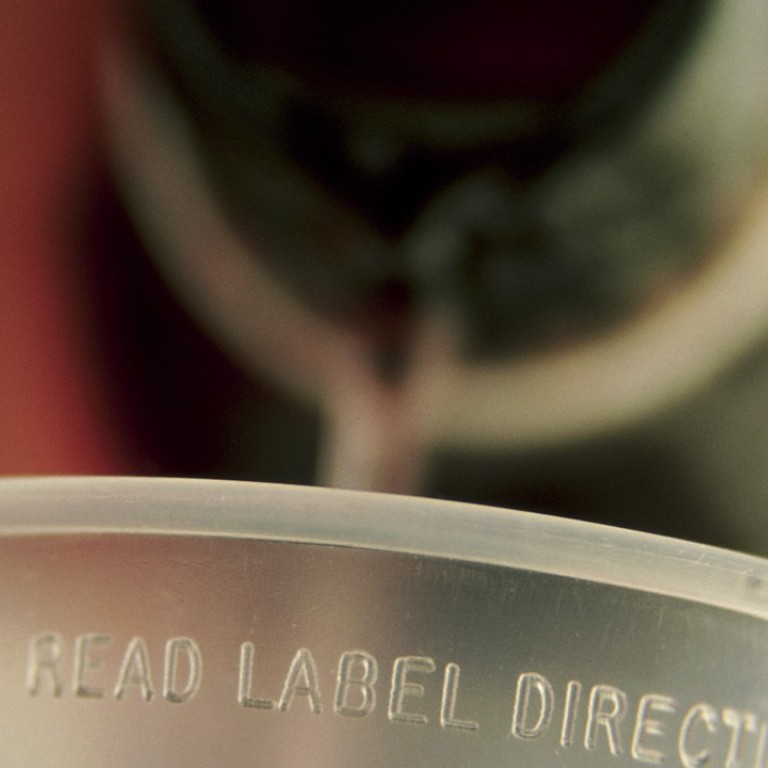 New Yorkers' infatuation with a Chinese herbal cough syrup boosts distributor's shares
The popularity of the syrup in the US comes as the Chinese middle class starts to shy away from traditional Chinese medicines
Shares of Hong Kong-listed Kingworld Medicine Group surged by more than half during Monday morning trade, thanks to a new-found passion among New Yorkers for a Chinese herbal cough syrup it distributes.
The Shenzhen-based company, which distributes imported pharmaceutical and health care products in China, shot up by 55 per cent to HK$1.8 shortly after trade began on the Hong Kong bourse on Monday morning. By the midday break they had fallen back to HK$1.54, still up 32.3 per cent.
The surge came after a Wall Street Journal report last week on how New Yorkers were snapping up Nin Jiom Pei Pa Koa, a "herbal dietary supplement with honey and loquat", and praising the syrup for being able to contain a cough within 15 minutes.
Currently, a 300ml bottle of Nin Jiom Pei Pa Koa is priced at US$26.33 on Amazon, compared with the HK$48.4 (US$6.2) charged by the supermarket chain Wellcome, according to data from Hong Kong's Consumer Council as of Monday.
Remembered affectionately by many Hongkongers who grew up seeing advertisements for the syrup, Nin Jiom Pei Pa Koa is made by Hong Kong-based Nin Jiom Medicine Manufactory, which began producing the herbal supplement in 1946. A provincial official in the Qing dynasty was said to have concocted the secret remedy to cure his mother, who had a chronic cough. According to the legend, he then started to manufacture the syrup using ingredients such as the precious Chinese herb Chuanbei, campanulaceae, loquat and honey, according to Nin Jiom Medicine.
The syrup has its biggest markets in Hong Kong, Taiwan and mainland China, while also being sold to about a dozen other countries including Thailand, Malaysia, the Philippines and the US.
While some heaped praised on the syrup for helping them through the flu season, others were amazed by its flavour.
"Did you know that Nin Jiom Pei Pa Koa … is the most delicious thing ever," wrote one Twitter user, with the handle @OHmogwai. "I have been missing out my entire life."
The American fervour for the medicine comes at a time when young and affluent Chinese consumers are increasingly shying away from traditional Chinese remedies in favour of western alternatives. While most western pharmaceuticals undergo rigorous laboratory tests to prove their safety and effectiveness, some Chinese herbal medicines are exempt from clinical trials, according to the China Food and Drug Administration, the government body that approves new drugs sold on the mainland.