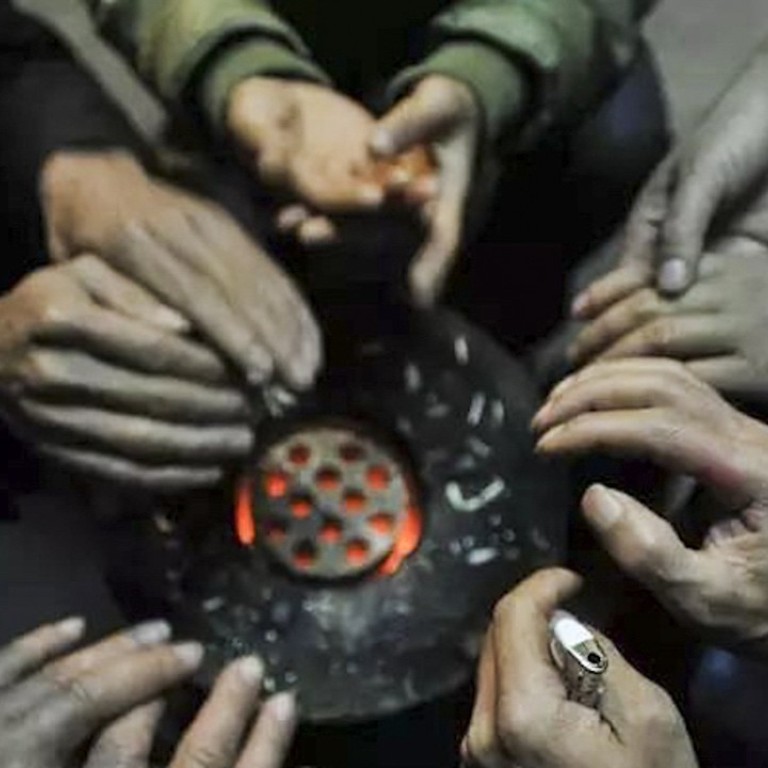 China scrambles to avoid a repeat of last winter's botched coal-to-gas conversion programme in highly polluting northern rural areas
China Gas, a major natural gas distributor, says it has lined up supply contracts to ensure it can heat a growing number of rural homes – but some analysts are sceptical as another winter approaches.
Shivering villagers in northern China resorted to burning corn cobs and wood scraps last winter because a poorly executed coal-to-natural gas conversion left thousands of them without a reliable source of fuel to heat their homes.
Now, as winter again approaches, the country's largest gas players – like distributor China Gas Holdings – are under intense pressure to ensure demand will be met, as the central government presses on with its programme – kicked off last year – to combat choking smog by converting roughly 20 million rural households in northern regions to the cleaner source of energy by 2020.
"The gas shortage will not be as bad as last year, and the reported cases of freezing villagers will definitely not happen again this year," Kevin Zhu Weiwei, executive director and managing vice-president of China Gas, confidently told a small group of reporters invited to the eastern coastal city Qingdao to see its operations and meet with a few villagers.
Whether distributors like China Gas as well as gas producers succeed this winter is of high-stakes importance to President Xi Jinping, who has made the "war on pollution" a top priority in recent years, even engraving the Chinese word meaning beautiful – mei li – into the country's constitution in March. He will not want to see a repeat of buddled-up schoolchildren shivering outdoors, trying to get warmed by the sun.
Yang Hongjun, who lives on the outskirts of the city known for Tsingtao beer, recalls awaking in past winters to shovel coal into the stove to keep his family warm. But last winter, after his home was converted to natural gas, he slept through the nights, even when it was freezing cold outside.
"Gas is much cleaner, more convenient and safer," Yang recently said in his country home on a cold, drizzly afternoon.
Not all of the customers of the partly state-owned China Gas were so fortunate.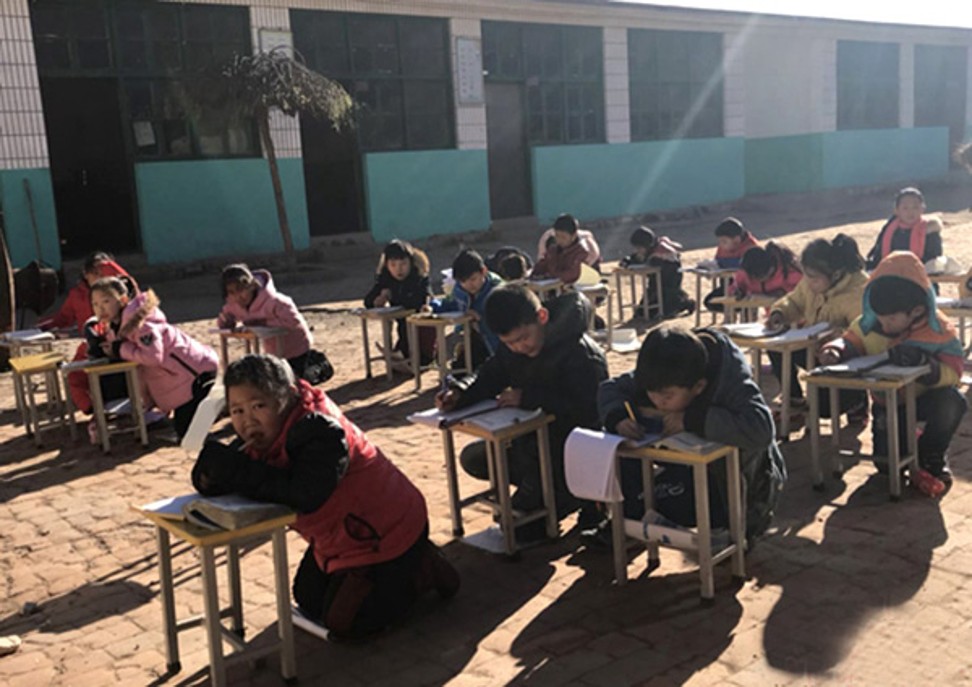 The distributor converted 1.2 million homes to use natural gas last winter. But as demand spiked and led to shortages, it could only supply gas to 400,000 homes. An emergency government order allowed owners of those homes to return to burning coal.
While acknowledging supply will again be tight this winter, China Gas says it will be able to supply the 750,000 homes left behind last year. It plans to convert an additional 2 million homes this year, and says it will be able to supply gas to up to 600,000 of those. Also, it has also converted businesses, including the main plant of Tsingtao Brewery, which is the biggest client of China Gas in Qingdao.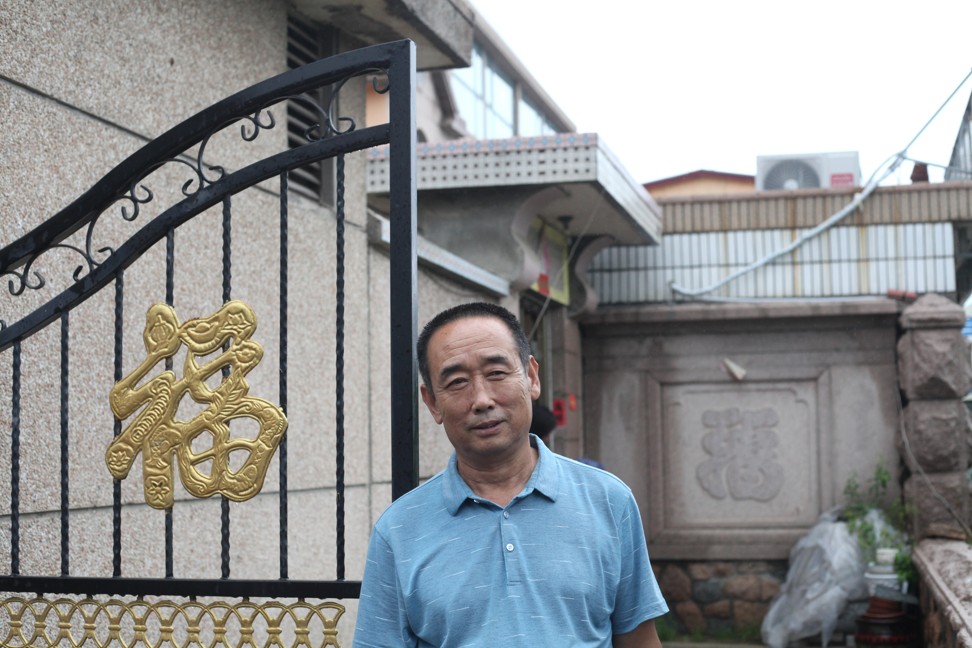 That is just the beginning, as China Gas announced ambitious targets of meeting the energy needs of 2.8 million additional rural households in northern China next year, and 3.6 million in 2020, bringing the total to more than 8 million households in just three years.
It expresses confidence it can get larger supplies this year, both through contracts with upstream state-owned suppliers including China National Petroleum Corp., the country's largest oil and gas producer, and with spot-market purchases.
China, which is rich in coal reserves, has relied on the dirty energy source to propel its rapid growth from a pre-industrial nation into the world's second-largest economy in just a few decades.
Gas, on the other hand, accounted for only 6 per cent of the country's primary energy mix in 2016, comparing with 32 per cent in the US and 24 per cent in the European Union.
The country, currently the world's second-largest gas importer, has set the target to lift the figure to 10 per cent by 2020 and 15 per cent by 2030.
But as demand surged 15 per cent in 2017, production and imports have failed to keep pace.
The State Council, China's cabinet, has this year rolled out a number of measures including raising gas imports, increasing underground gas storage, and building more pipelines to prevent another gas crisis.
Gas imports jumped 35 per cent year-on-year to 57 million tonnes from January to August, while domestic production rose 6 per cent to 104 billion cubic metres.
"Both supply and demand have improved from last year," said senior gas consultant Wang Wen of energy consultancy Wood Mackenzie, adding that the government has lowered the number of household conversion targets to 2 million from 4 million based on their calculation.
But not all analysts are convinced China Gas or the country's other distributors are prepared to meet the lofty goals as the second year of the programme nears.
"Will there be a shortage this winter? Yes," said Dennis Ip, head of analysis of Hong Kong and China utilities at Daiwa Capital Markets. "Will it be as bad as last year? We don't know."
Ip said that Hebei province – which encircles Beijing and was the area hardest hit by shortages last year – has lowered its targets for numbers of homes that will be heated by natural gas this winter. But Shandong, home to Qingdao, Shanxi and Henan – three other northern provinces that are part of the conversion campaign – have lifted their targets, making the total demand on supply roughly the same. The cities of Beijing and Tianjin are also part of the central government's coal-to-gas conversion programme.
Providing energy to rural areas is complicated. And the stakes are high because these areas produce some of the dirtiest air.
So far, 5.8 million rural households have had their furnaces converted – more than a quarter of those that eventually will move to gas.
"Because the government has done more preparation this year, severe gas shortage may occur in January instead of November or December," Ip said, adding that the wild card out there is the severity of this year's winter.
For many years, China has suffered gas shortages in winter, the peak season for gas consumption.
But last year, as the coal-to-gas conversion programme was kicked off, overzealous local governments banned the use of coal and demolished coal stoves before they could make sure there was enough gas to use.
Some gas distributors made a bad situation worse by selling gas to industrial users, who can afford to pay more, instead of households during the supply squeeze, which is against state orders, said Wang of Wood Mackenzie.
In addition, poor insulation in most rural homes in China generally adds to problems when shortages emerge, noted Greenpeace energy analyst Lauri Myllyvirta.
"Heating poorly insulated buildings requires far more gas supply and infrastructure than properly insulated ones," he said.
That only adds to the challenges for those who must pull off Xi's ambitious conversion programme.