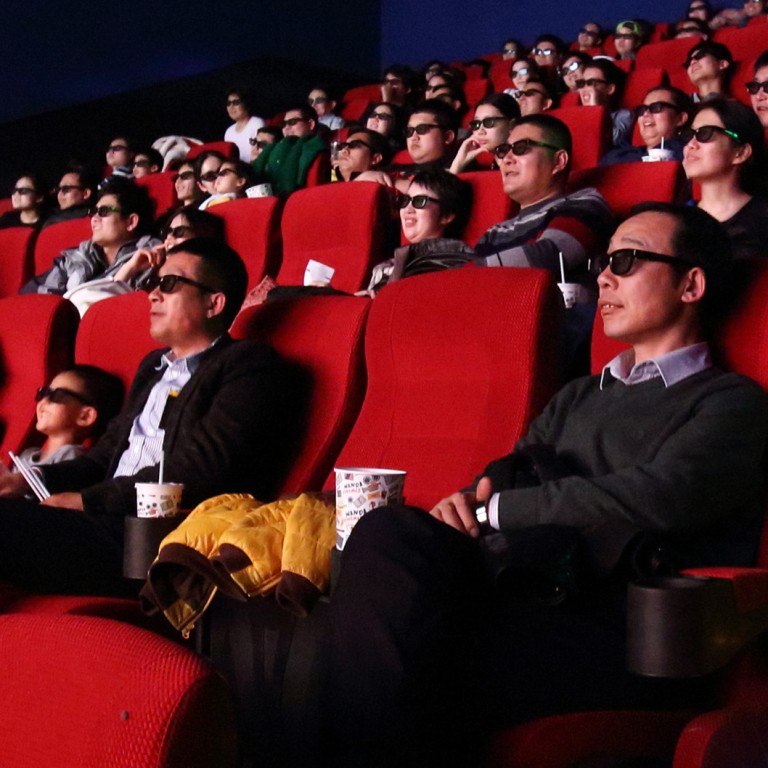 Does China's lead in the global premiere of 'Avengers: Endgame' herald a new global distribution strategy for Hollywood blockbusters?
Movie insiders expect the 22nd movie in the Marvel Universe to have a five-day opening of between US$270 million and US$320 million
'Avengers: Endgame' reported US$107 million in pre-sold tickets before the movie was even shown in China
Until recently, every major studio picture would be widely released in the United States first, before rolling out to Europe, and then on to Asia, often weeks later.
These "territorial release windows" were sequenced in that order because foreign sales of Hollywood movies were significantly influenced by how well the film sold in America first.
Those days are over. Breaking with tradition, Disney's mega-blockbuster Avengers: Endgame, the 22nd instalment of the Marvel Universe franchise and purported to be the last with this star line up, opened last week in China two days before it did in the United States.
Furthermore, fuelled by its performance in the China market, the film is heading for a record-shattering opening weekend in both North America and overseas markets.
Many business insiders agreed that such global release windows are shifting due to the Chinese market, which used to be a small, virtually overlooked market, but has rocketed over the past five years to become the second largest market in the world, eclipsing Japan in 2013, and projected by Ampere Analysis to surpass the US market by 2022.
"The importance of China as a movie market cannot be overstated," said Comscore's senior media analyst Paul Dergarabedian, noting China's meteoric rise over the past decade, reported as US$8.9 billion in 2018 according to Comscore, a US media measurement and analytics company.
"That changes things. Dramatically," said independent film producer Jeff Most. "Now China can deliver very large, engaged audiences and that makes a difference in how studios craft their marketing strategies."
"There are multiple factors they must have taken into consideration," Xian Li, vice-president at SKGlobal told Xinhua. "Avengers is an event movie in both the United States and China. And the film's great success in China is certainly going to build more hype for the film and help the film's openings elsewhere around the world."
As in the US, buzz in China for the Russo brother-helmed final instalment of Marvel Universe's Avengers saga is off the charts, with US$107 million in pre-sold tickets, fuelling speculation that it could be the first film to top US$300 million in its opening week, including the fan-favourite midnight screenings.
The early China release strategy paid off big time. The action film has already smashed through the previous opening record by Monster Hunt 2, of US$85 million, which had the inside track of opening during the Lunar New Year.
Some industry insiders are estimating a Marvel five-day opening of US$270 million to US$320 million. Moreover, it is on the track to set a new box office record for a Hollywood movie in the Chinese market.
So far, the top three earners of Hollywood products in China are Universal's The Fate of the Furious (US$392.8 million in 2017), Furious 7 (US$390.9 million in 2015) and last year's Avengers: Infinity War (US$359.5 million).
"Endgame, is certain to crush them all," Hollywood Reporter said Friday, "The only question is by how much. [Online movie ticketing website] Maoyan now forecasts Endgame to earn at least US$521 million in China over the course of its full run, which would give Disney credit for Hollywood's first half-a-billion-dollar showing in a single market outside North America."
Chinese social media is fanning the flames, running feverishly high in support of the film, with a 9.3 aggregated score on Maoyan and an 9.1 on Douban, beating out previous high scorers, Guardians of the Galaxy and Captain America, which both clocked in with scores of 9.2.
"China will be the earliest place in the world to know the ending. It feels so good: I'll be able to go on foreign websites and spoil the plot for others," said Ling Quan, a 35-year-old IT worker.
"Most analysts originally expected Endgame to bring in around US$270 million during its five-day opening frame in China. But rave word of mouth among Chinese film-goers is fuelling the film to even greater heights," Hollywood Reporter said in another story Friday.
Another factor that may have influenced the China-first premiere is China's home-grown film resurgence.
While North America's 2018 box office returns soared to a record-breaking total of US$11.9 billion worldwide, Hollywood's market share in China slipped from 2017's 46.2 per cent to 37.8 per cent in 2018.
A juggernaut of Chinese-made films, spearheaded by Operation Red Sea (US$530 million), Detective Chinatown 2 (US$496 million), and Dying to Survive (US$453 million), ran roughshod over such Hollywood blockbusters as Black Panther (US$105 million), Pacific Rim (US$100 million) and most recently Ready Player One (US$219 million).
Based on those sobering numbers, Hollywood needed a big opener in China to shore up its market share and draw attention and Chinese fans back into the fold. Avengers: Endgame, helmed by A-listers Anthony and Joe Russo, was just what the doctor ordered.
Big budget tent poles like Avengers: Endgame need massive global returns to cover their large production costs and astronomical marketing budgets, which are often equal to or double production costs.
Both The Wall Street Journal and Fortune estimated that the movie racked up US$400 million in production and marketing costs, while Deadline, a leading online entertainment media, pegged it at closer to US$475 million.
However, A-list producer Arthur Sarkissian told Xinhua Friday that a third key factor behind the decision to open in China first was a strategic effort to curtail unauthorised pirating of the big budget film.
Piracy has a massive negative impact on the global box office. A report by Digital TV Research estimates losses to the US entertainment industry in 2016 total roughly US$9 billion, while China's revenue losses are estimated at US$4.5 billion, with India, Brazil and Mexico running closely behind.
"It's the number one reason to open first in China. Market size is secondary," Sarkissian said.