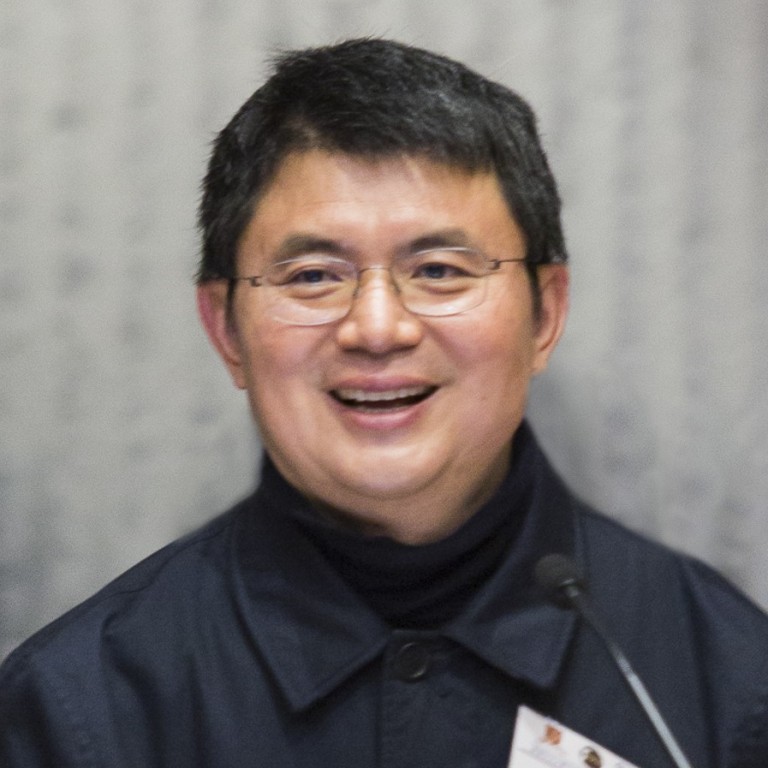 China's bank regulators take over Baoshang Bank, moving a step closer to breaking up financier Xiao Jianhua's business empire
The People's Bank of China (PBOC) and the China Banking and Insurance Regulatory Commission (CBIRC) have taken over the management of Baoshang Bank for two years, according to a joint statement
China Construction Bank will assume the daily operations of Baoshang to protect the interests of customers and depositors, the regulators said
China's central bank and banking regulator have taken over control of a commercial lender linked to disgraced financier Xiao Jianhua, as the authorities take a step forward in breaking up his sprawling business empire.
The management of Baoshang Bank, based in Inner Mongolia's Baotou city, was taken over by the People's Bank of China (PBOC) and the China Banking and Insurance Regulatory Commission (CBIRC) with immediate effect for a year to contain its credit risk, according to a Friday
statement
by the two regulators.
China Construction Bank, one of the country's biggest state-owned lenders, was entrusted with taking over Baoshang's daily banking operations to protect the interests of depositors and customers after control of its management was assumed by the regulators, according to the statement.
Baoshang is a key piece in Xiao's business empire, which holds stakes in hundreds of Chinese listed companies via proxies, spanning energy, financial services, technology and real estate, among a myriad of industries.
Baoshang is a closely held bank, whose shares are not listed on any exchange. Established in 1998 as Baotou Commercial Bank, it was renamed in 2007.
The bank has a network of 291 outlets with more than 8,000 employees on staff, according to its website. The bank had total assets of 418.3 billion yuan (US$60.6 billion) at the end of 2016 and a loan balance of 144.8 billion yuan.
It is also highly indebted, owing 156.5 billion yuan of outstanding loans at the end of 2016, a 65 per cent jump from the end of 2014, according to the bank's website. Its non-performing loan ratio was at 1.7 per cent as of December 2016. The bank had not published its annual reports for 2017 and 2018.
Anbang's chairman Wu Xiaohui was subsequently charged last year with
embezzlement and sentenced to 18 years in jail
, while the newly merged CBIRC – a combination of the former banking and insurance regulators – took over Anbang's management.
With additional reporting by Zhou Xin in Hong Kong.
This article appeared in the South China Morning Post print edition as: Regulators take over Xiao-linked lender