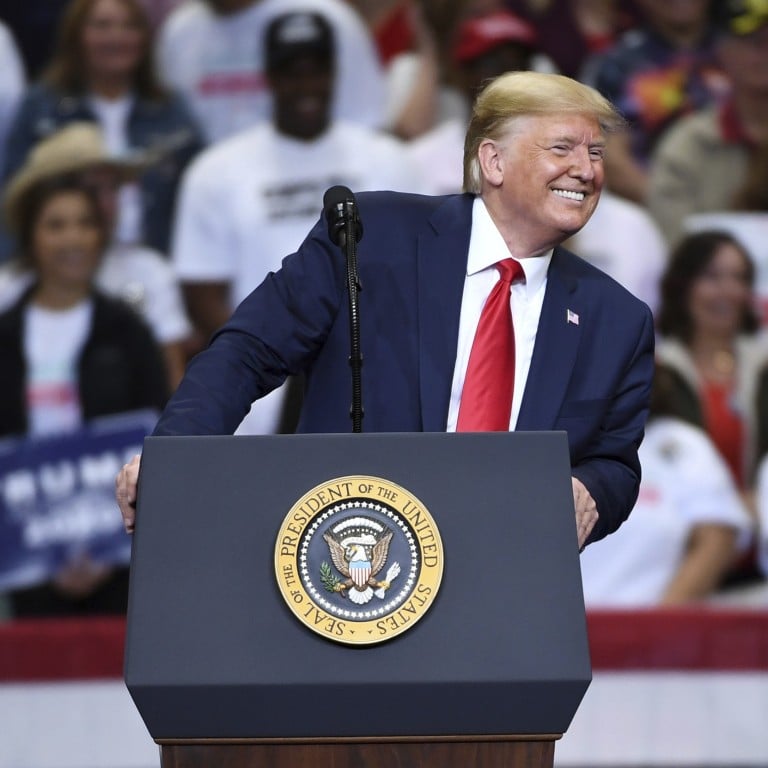 Exclusive
Trade negotiator who got China into WTO is rooting for Trump's re-election because 'Twitterer in Chief' is easy to read
The US president's daily tweets to 67 million global followers make him 'easy to read', said the former trade envoy and point man for China's WTO negotiations
Trump is a transparent and realistic negotiator who is concerned only with material interests such as forcing China to import more American products, on which Beijing is able to compromise, Long said
Donald Trump, whose trade war with China has upended global supply chains and imperilled the world's economic growth, would be most welcomed with another four years in the White House because he is easier to read than other American politicians, said the negotiator who led China's entry into the World Trade Organisation (WTO).
The US president's daily Twitter posts broadcast his every impulse, delight and peeve to 67 million followers around the world, making him "easy to read" and "the best choice in an opponent for negotiations," said Long Yongtu, the former vice-minister of foreign trade and point man during China's 15-year talks to join the WTO nearly two decades ago.
"We want Trump to be re-elected; we would be glad to see that happen," Long said during Credit Suisse's China Investment Conference yesterday in Shenzhen.
Long, who turned 76 in March, has retired from active ministerial posts and doesn't speak for China's government in matters concerning the domestic affairs of other countries. But the comment from someone considered the elder statesman of China's trade diplomacy does offer a hint of the thinking in Beijing's policymaking circle, as officials grapple with how best to handle the bruising trade war between the two largest economies on Earth.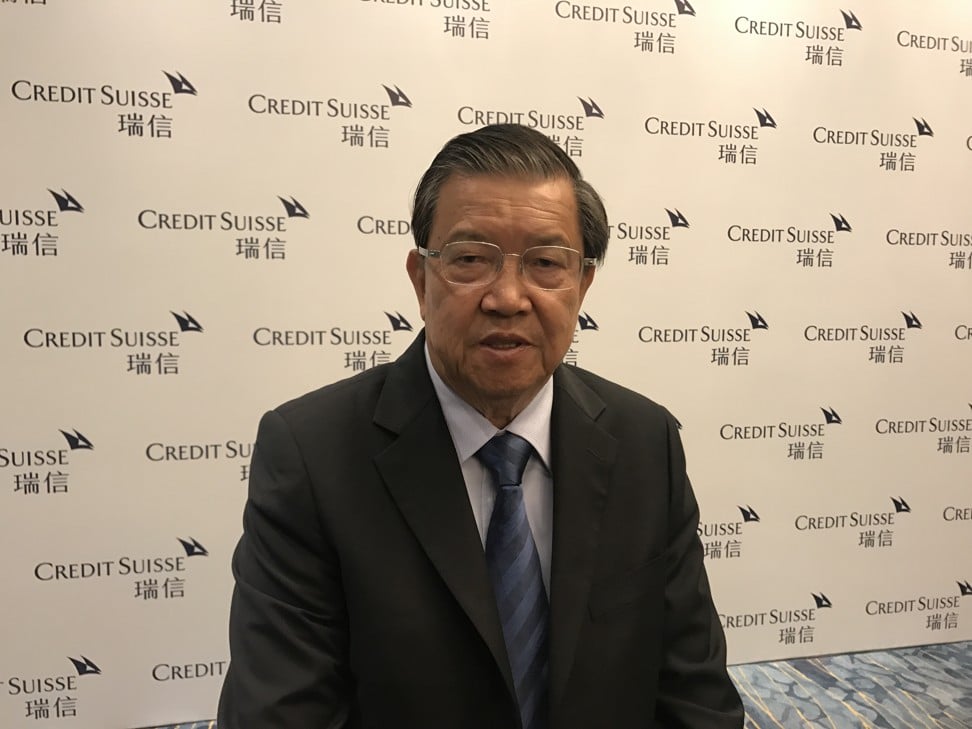 Despite his fickleness, Trump is a transparent and realistic negotiator who is concerned only with material interests such as forcing China to import more American products, on which Beijing is able to compromise, Long said. Unlike his predecessors, Trump does not pick fights with China on hot-button geopolitical issues such as Taiwan or Hong Kong, where Beijing has little room to manoeuvre, said Long, who now heads the Centre for China and Globalisation, a Beijing-based think tank.
"Trump talks about material interests, not politics," Long said in an interview with South China Morning Post in Shenzhen. "Such an opponent is the best choice for negotiations."
The US and China, with US$462 billion in bilateral trade between them last year, are inching closer to a ceasefire in their trade war, as negotiators on both sides try to fix a date and venue for their two presidents to sign a deal.
The two nations agreed to roll back the tariffs they imposed on each other in phases, the Chinese commerce ministry spokesman Gao Feng said on Thursday. The cancellation of tariffs is a key condition to any agreement, he said, without specifying a timetable.
Such a partial deal would still be insufficient to resolve the myriad underlying issues that first drove the two countries into a tariff battle, said Lawrence H. Summers, the top White House economic and financial official under two US presidents.
Instead, tensions will remain high "as long as China remains a substantial economic success" story, Summers said
in a separate interview this week
at the Credit Suisse conference. Now entering its 16th month, the trade war has spilled over into disputes over technology and global finance, underscoring the world of difference between the two countries.
Long's role in China's journey to the WTO began in 1994 when he was an assistant minister in foreign trade. He was promoted to vice-minister in 1997 and became China's chief WTO negotiator, whose counterparts were the European Commissioner for Trade Pascal Lamy, and Charlene Barshefsky, the Deputy US Trade Representative in the Clinton administration.
Long headed the Boao Forum for Asia, a non-profit think tank that holds an annual conference in southern China's Hainan province, serving as its first secretary general from 2003 to 2010.
During the talks for China to join the WTO, it took six months to agree on the amount of subsidies China could provide to its domestic agricultural sector. Such drawn-out negotiations are unlikely nowadays, Long said.
"He makes the US decision-making process efficient and transparent, because he basically says what it is," Long said of Trump. "The pros of [having Trump] outweigh the cons. We don't need to spend so much time figuring out what Americans want any more, or search for each other's real thoughts in the dark, like we used to."
Contrary to what many politicians and business leaders think, Long does not believe the Trump administration has altered its approach to China in a fundamental way.
"The trade frictions with China are just part of Trump's global protectionist strategy," he said, pointing out that it was the Trump White House that drove America to withdraw from such global accords as the Trans-Pacific Partnership (TPP), and slapped tariffs on trade partners from the European Union to Canada and Mexico.
China's government refrains from comments that indicate a preference for any particular electoral candidate in foreign countries.
China has repeatedly said it does not intend to challenge US hegemony, Long said, and the US has reasons to respect China as a No 2 power with a massive market that it cannot afford to ignore.
Long is optimistic the two countries will reach a trade resolution soon, as it is also in China's interests to increase imports so as to become a trade superpower. Beijing has moved fast on relaxing regulations over joint ventures, and is fully motivated to step up its protection of intellectual property as it becomes more innovative itself, he said.
The US "attacks" on Chinese telecommunication giant Huawei Technologies and other tech firms will prove fruitless, he said, as both countries have become deeply entrenched and dependent on each other in a global supply chain.
Meanwhile, the WTO also needs to reform in for multilateral trade talks to become relevant again in a time of rising protectionism, Long said. The WTO has to increase its authority and efficiency in solving trade disputes, he said.
This article appeared in the South China Morning Post print edition as: a second trump term 'best option for china'