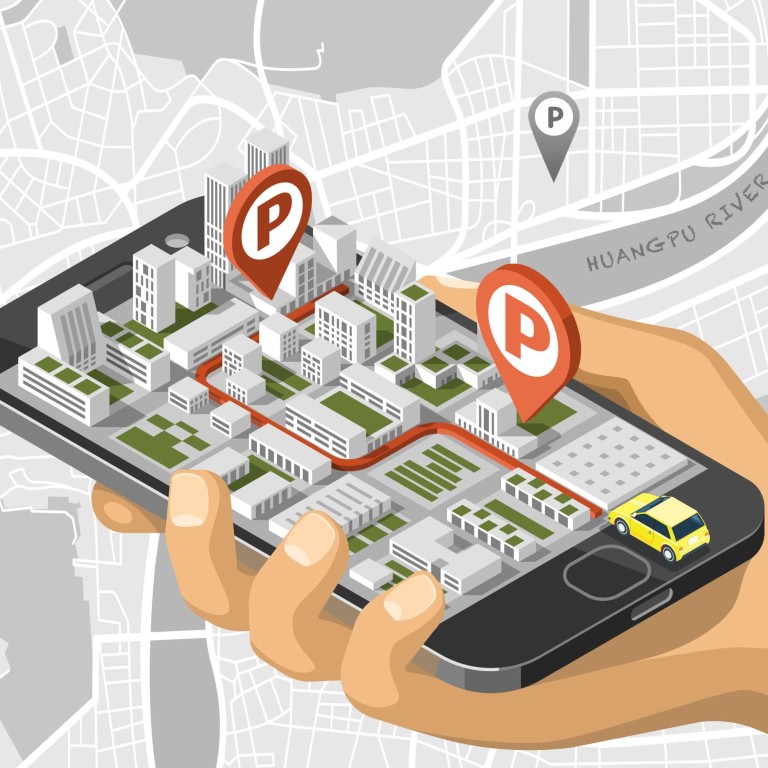 China's car parking problem spawns start-ups with big money backers as AI dominance grows
China's rise as an economic powerhouse is giving its population a passport to financial success while spawning a host of businesses seeking to profit from the shortage of parking spaces in the world's biggest car market
Rising car ownership, market deregulation and technology enhancements could fuel years of growth, says Qiqi Zhang, managing director of Warburg Pincus in China
Wang Ranran took home 18,000 yuan (US$2,580) in her pay packet in November, a career-high that included a bonus twice her base salary, as manager of a car-park management company in Beijing.
Her daily routine starts at 8am by making sure the smart parking system at Soho Tianshan Plaza displays the accurate traffic flow and parking sessions in the 1,000-bay facility in Hongqiao business hub operated by her employer, Sunsea Parking.
Aided by the on-site system, the 32-year-old executive easily steers drivers to the vacant parking spots. Wang also knows she needs to find 25 new customers a month, from her cold calls at surrounding offices to attract drivers, boost yield and land her bonus targets.
It was in November 2015 that the technical secondary school graduate decided to seek her fortune in Beijing, leaving her junior role at a company near Tangshan city, China's steel-producing capital in the northeastern province of Hebei.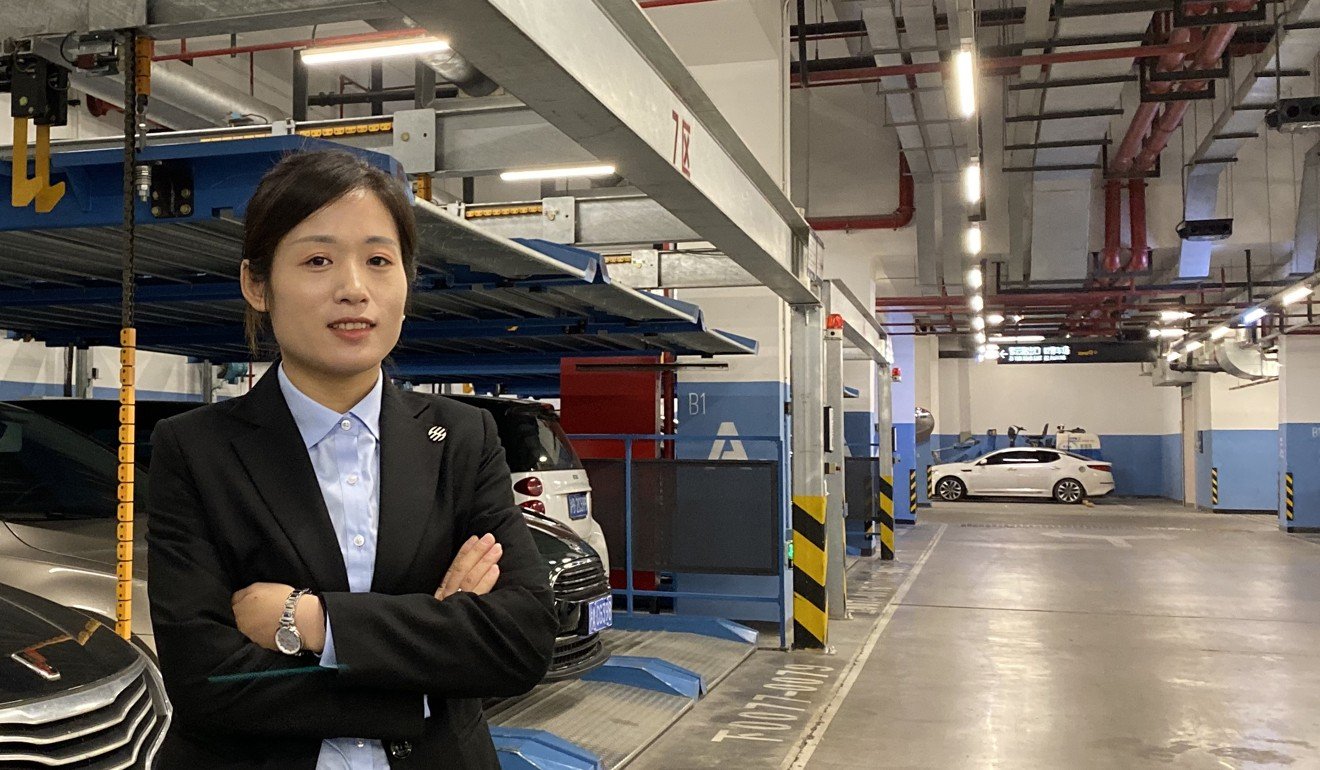 "Without these car parks, I would be earning just a few thousand yuan in my hometown," Wang said, comparing her income with her 2,500-yuan a month job in Tangshan. "I feel I have made the right career move."
Wang is an example of how China's rise as an economic powerhouse is giving its population a passport to financial success while spawning a host of related businesses seeking to profit from the shortage of parking spaces in the world's biggest car market.
Sunsea Parking, founded in 2006, provides services including urban parking management, parking lot planning and design and smart parking.
With about a 1 per cent share of the market, the Beijing-based company is said to be one of the market leaders with players including Hong Kong-listed Shougang Concord International, underscoring the fragmented nature of the industry worth about 50 billion yuan, according to a Warburg Pincus estimate.
The US private equity firm led a consortium including Red Star Macalline Group in a
US$227 million fundraising
for Sunsea Parking in November 2017. The aim is to increase its current portfolio from more than 200,000 parking spaces, including 3,800 at Hongqiao Airport, to one million in the next five years.
"When we first started looking at the sector four years ago, we believed there were a lot more opportunities here than in Europe and Japan," said Qiqi Zhang, managing director of Warburg Pincus in China. Rising car ownership, market deregulation and technology enhancements could fuel years of growth, he added.
"In China, management of car parking spaces is very primitive," said Zhang. "Most of the parks are run by developers and there is very little active management or technology application in the process. Parking operators just wait for the cars to come in and go."
Through its investment in Sunsea Parking, Warburg Pincus hopes to infuse cutting-edge technology in its smart car-parking management system. This should translate into higher utilisation rate and margins over time, Zhang said.
Artificial intelligence-based smart parking systems use cameras and sensors to gather real-time data on parking occupancy, according to Wang, the car parking manager at Soho Tianshan Plaza.
It generates and analyses data including vehicular traffic, vehicle type, peak-hour timings and frequency to predict future trends. Combined with digital payment methods at points of entry and exit, the system helps save time for drivers and costs for operators, she said.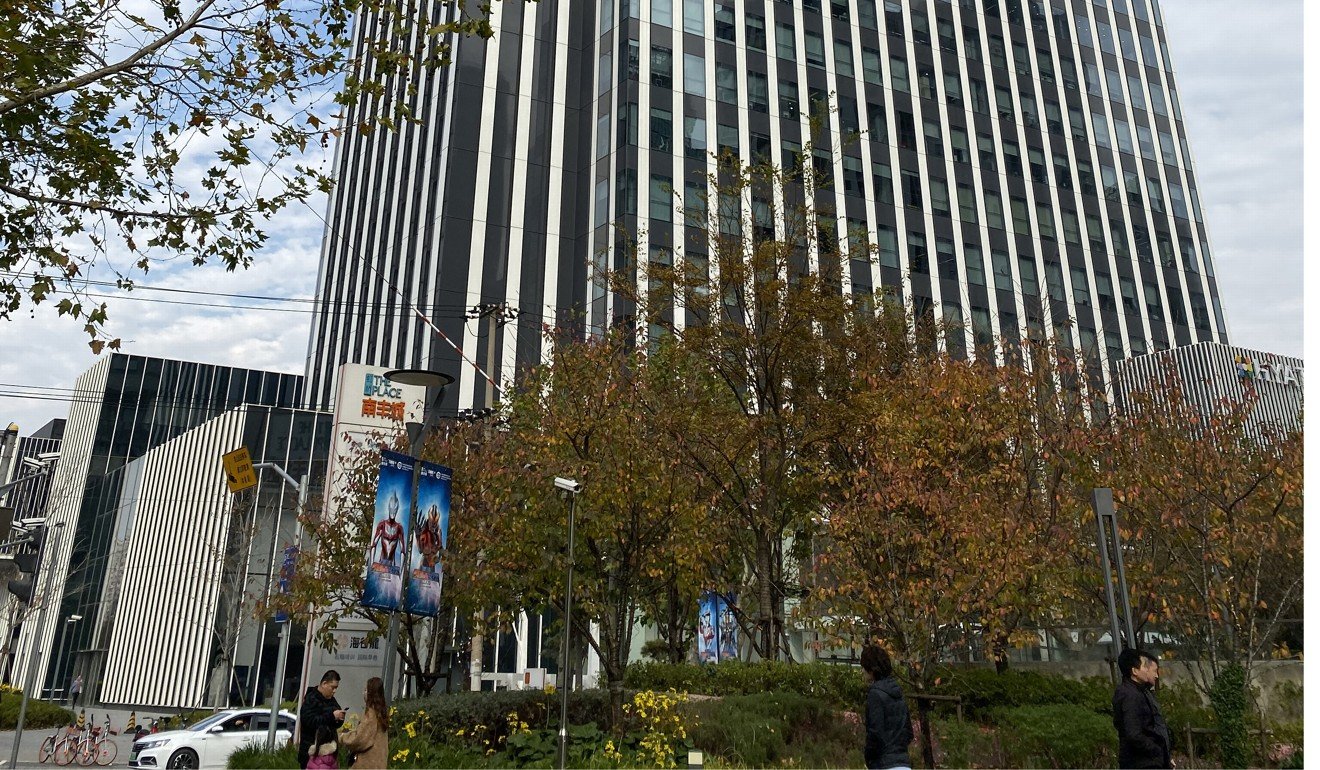 Business opportunities in this industry abound as the car population increases with the rise of China's middle income class. In a September report, McKinsey & Co estimated the middle-class population could reach 550 million in three years, more than one and a half times the size of the corresponding pool in the US.
While car ownership and parking services will rise in tandem, a mismatch in the supply of parking spaces and an underdeveloped parking management system have created a fertile ground for innovation and digitalisation.
There are some 250 million vehicles on the road in China, with private car ownership growing at about 10 per cent per year, according to Zhang. But the number of parking spaces has not kept up. On average, there are less than 0.8 parking bays for every one car in China, with the shortage more acute in first- and second-tier cities. In developed Western countries, the ratio is about 1.3 bays for a car.
While recent sales have slowed down, the trend is only a pause, according to McKinsey, suggesting the mismatch in parking spaces will persist when sales rebound. There is potential for car-park operators to increase their revenues from higher fees, and for tech-savy investors to introduce industry applications to tackle the problem, according to Sun Zhang, a transport professor at Tongji University in Shanghai.
Existing parking spaces in some Tier-1 cities such as Shanghai are close to saturation point and technologies are needed to innovate ways to match vehicles with limited parking lots in bustling cities.
"Digital technologies such as big data, mapping and mobile payment systems are increasingly being used in China to better manage parking facilities," Sun said. "Those technologies, along with stereo garage systems, are playing a positive role in helping transport authorities to ease traffic gridlock urban areas during peak hours."
A "stereo garage" refers to a mechanised car-parking system in which a robotic elevator lifts vehicles into spaces stacked together in layers.
He said the market potential for the smart parking system was "huge and fast-growing," which could create a market worth dozens of billions of yuan.
"The name of the game is to tap all the existing land and make the most of the latest technologies to increase parking spaces for drivers," Sun said. "Given the number of cars already on the roads, it is a market with tremendous growth potential."
Yan Jun founded AIpark in 2015 in Beijing to tap that potential. The start-up utilises artificial intelligence to manage roadside and garage parking systems, which allows drivers to book parking lots in advance, offers navigation services and uses robots to conduct automatic parking.
The company has signed agreements with car park operators to install its unattended parking management system called AI Park One for more than 2,000 parking lots in cities including Beijing, Shanghai, Guangzhou, Shenzhen and Tianjin.
The business is partly seeded by a clutch of private funds including Nio Capital, US-China Green Fund and Gaorong Capital, Yan said.
"Smart parking is not just the best way to solve parking problems at present," he said. With advanced technologies like new energy, self-driving, AI and big data analysis, "it can pave the way for building of a new urban transport system that can make life a lot better for city residents," he added.
State authorities, property companies and private car drivers should make concerted efforts to create a fully integrated ecosystem to bolster smart parking businesses, he suggested.
That ecosystem includes Guangzhou Yueting Network Technology Company, the operator of AirParking which came online in September 2015 using a shared-economy model similar to the AirBnB playbook. SAIF Partners is among the backers.
The company provides parking services through its mobile app by offering unused spaces from some of the nation's biggest developers to meet demand from users, helping to mitigate parking difficulties in cities,
according to its website
.
While smart parking management systems are still in the early stages of development, the development pace is picking up with the participation of technology-driven investors, according to Chinese research specialist AskCI Consulting.
The consultancy projects the size of the smart parking market will reach 18 billion yuan by 2022, from an estimate of more than 10 billion yuan currently.
There are many ways to explore the business models in this market, such as through the sale of software and equipment, and value-added parking services through big data, according to AskCI.
At Warburg Pincus, Zhang believes the car park management business will become more competitive as new participants enter the market. It will become attractive enough in the next four or five years for operators to consider raising capital from the stock market by then, he added.
After China reformed the market a few years ago, parking fees in some prime areas of cities like Shanghai and Beijing could rise to as much as 20 yuan per hour from up to 2 yuan under the previously regulated regime.
At Soho Tianshan Plaza, the current rate goes up to as much 12 yuan per hour, or up to 1,200 yuan on a monthly basis.
Sunsea Parking and its peers are taking a very active role and studying how to increase efficiency by employing new technologies, including developing automated parking systems, Zhang said. After adding mobile payment options, a booking and valet parking service is being developed for its customers to help solve unnecessary issues.
"You know it takes forever to find a parking bay when you go to shopping malls on the weekends," Zhang said. "This is because drivers usually fail to get information about the car parking spaces ahead of arrival," he said, adding that the booking service will end that nightmare.