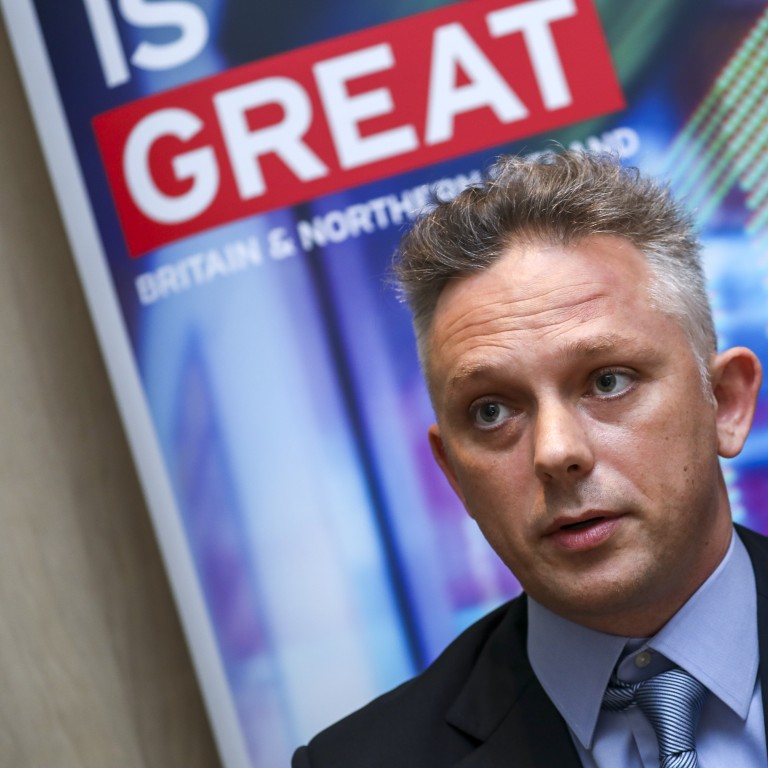 Hong Kong proprietary messaging start-up latest winner of UK award, eyes access to country's US$8.6 billion fintech sector
LeapXpert wins UK Department for International Trade's fintech award in gold category
AI provider Beijing Squirrel Hill Technology wins gold award for mainland China
Hong Kong start-up LeapXpert, which has developed a proprietary messaging platform that helps companies guard against former employees poaching clients, has won the UK Department for International Trade's fintech award in the gold category.
The award, in its fifth year, provides winners with access to the United Kingdom's £6.6 billion (US$8.6 billion) financial technology sector with a week of networking opportunities in London and Scotland. Its previous winners include Hong Kong artificial intelligence unicorn SenseTime.
LeapXpert's win is a sign that technology start-ups from the former British colony are using the business links it has with the UK to access a wider market, for clients as well as funding. While SenseTime had already attracted sizeable private funding by the time was selected as a gold winner in 2017, LeapXpert has thus far only raised one round of funding. The award might help it attract more global venture capital. The company hopes to leverage the award as it competes with not only other Hong Kong start-ups, but those from mainland China and Singapore as well.
"The UK, and especially London, is a financial hub of the region and many of our current and future customers' headquarters are located there. Hence, to better address the market, we have to have presence in that region," Dima Gutzeit, LeapXpert's chief executive, said. London itself is home to more than 88,000 financial and professional firms, according to City of London data. Moreover, the UK accounted for half of Europe's biggest venture capital investments in 2018, according to the data.
Gutzeit said the company had patented a "federated messaging orchestration platform", which is already being used by some of the largest global banks. It helps companies maintain a log of internal communications as well as internal compliance by separating an employee's business messaging with a firm's clients from those of their own, and works on popular apps such as WhatsApp, WeChat and Line.
Fintech is one of the four areas of strength that the Hong Kong government has identified, alongside biotechnology, AI and smart city technology, with the idea that these sectors will attract more research and development input.
Paul McComb, director general of trade and investment at the UK Department for International trade, said the constant dialogue and multiple linkages between Hong Kong and UK companies made the city a natural choice for the UK government when it came to assisting start-ups expand in the UK market.
"By helping these businesses explore the UK market, our goal could be a win-win proposition for both markets. As these start-ups establish their businesses in the UK, it will also create more jobs and generate growth for the UK," he said. The fintech industry employed about 76,500 professionals UK-wide in 2018, and the number was expected to rise to 105,500 by 2030.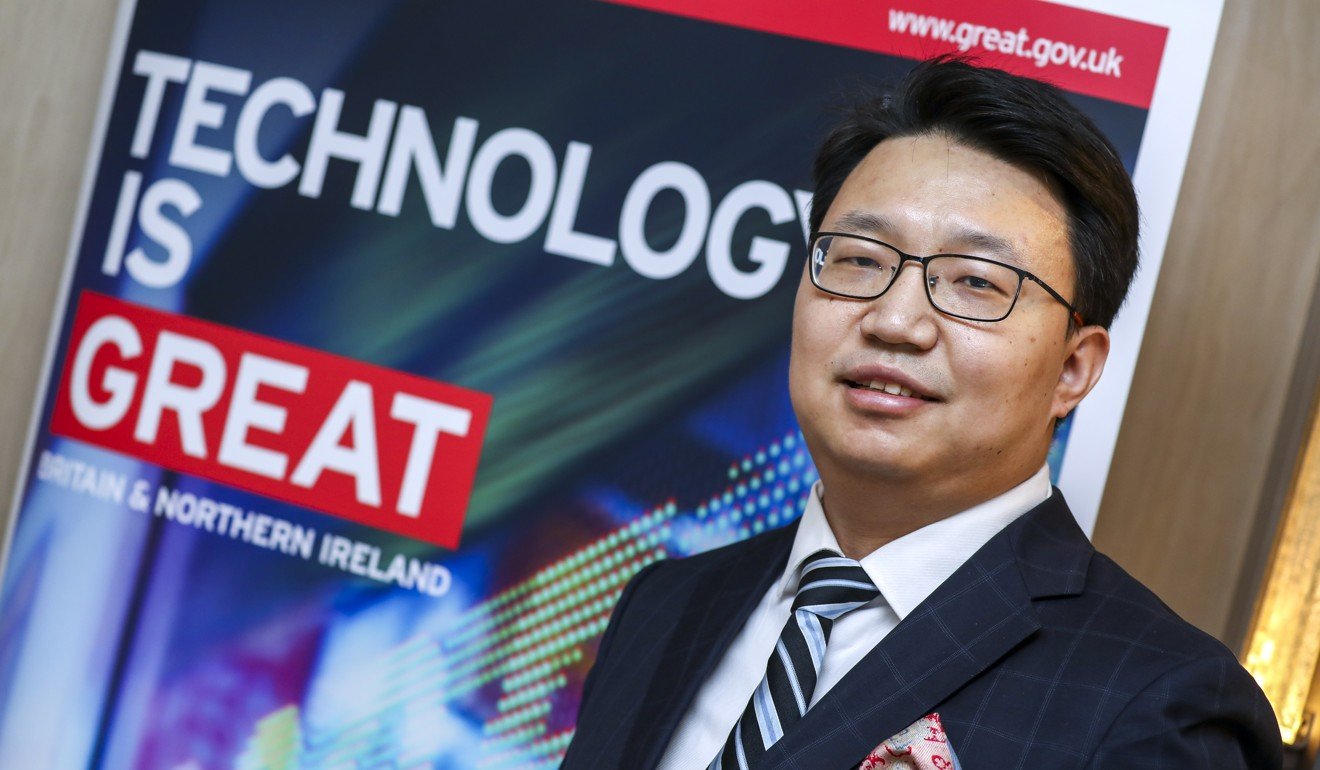 The UK department added a China category in 2018, with a special focus on cities covered by Beijing's Greater Bay Area development initiative.
The gold award for mainland China went to Beijing Squirrel Hill Technology, an AI provider that helps banks and insurers with risk management.
"We plan to set up a sales office in the UK to support our international business expansion," said Harbour Zheng, the company's founder. He said a recent deal the company had signed with a credit-rating agency headquartered in London will provide it with an entry into the UK market.