Stocks
Get more with myNEWS
A personalised news feed of stories that matter to you
Learn more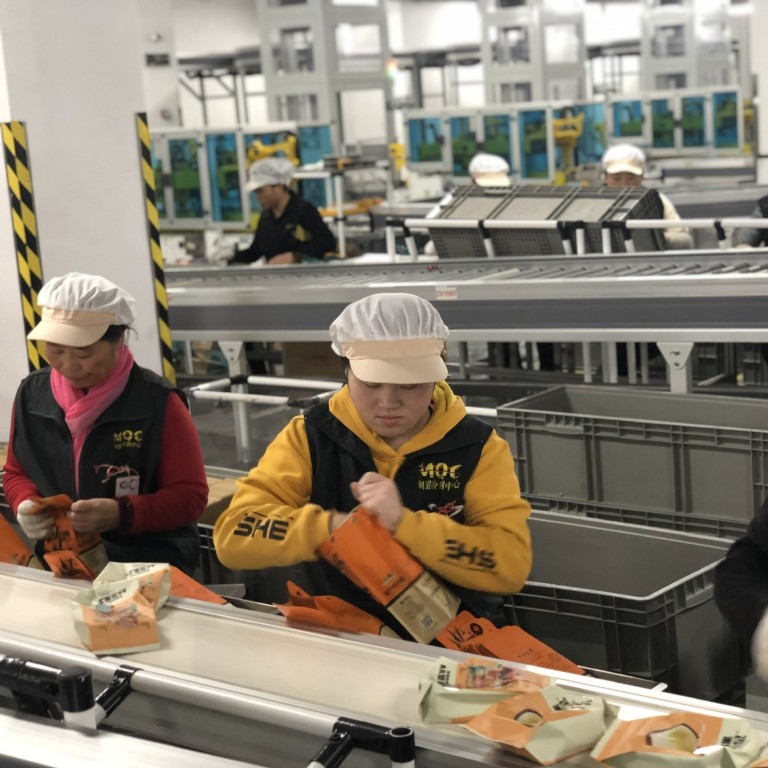 How China's largest snack producer is fending off competition from Mars and Mondelez
Three Squirrels counts on its knowledge of local culture and shopping habits to capture sales from Chinese millennials
Company aims to increase its outlets to boost sales tenfold in the next 10 years
Three Squirrels Inc, China's biggest snack food producer, is counting on the millennials with a distinct taste for local flavours to help grow its sales by tenfold to 100 billion yuan (US$14.4 billion) in the next decade.
The generation, loosely refers to those born between 1980 and 2000, made up about 415 million or about 31 per cent of China's population, according to
a June 2017 report
by Fung Business Intelligence. The cohort was projected to grow to 46 per cent of China's urbanites by 2021 from 40 per cent then, according to the report, citing external research analysts.
"We hope Chinese consumers can favour our local snacks," said Zhang Liaoyuan, founder of the Shenzhen-listed company, where red banners, rousing slogans and striking posters tells his affection for late Communist Party chief Mao Zedong.
While a sense of national pride has pushed Chinese millennials towards home-grown brands, Three Squirrels is also building its market presence by capitalising on its understanding of local tastes, work culture and shopping habits. Its bestselling titbits include nuts and fruits, duck neck and dried pork slices.
The advent of "996" culture, or working from 9am to 9pm six days a week, leaves many workers with less time for long lunch or dinner breaks, the company said. Its snacks have thus become the "replacement meals," forming the basis for its growth expectations.
Ma Xiaoyi, who works with a consulting company in Shanghai, is one millennial who fits the profile of customers targeted by Three Squirrels.
During a lunch break earlier this month, she visited a Three Squirrels store located just below her office block and bought some packs of her favourite – spicy duck-neck titbits. The snacks come in handy at night when she needs to work overtime in the office.
"I still prefer spicy and salty snacks over chocolates and candies," said the 21-year old executive. "More importantly, candies can cause weight problems and tooth decay."
The preference for local flavours could give Chinese companies like Three Squirrels an edge over long-established foreign brands. The company considers the Oreo biscuits from Mondelez and the Dove chocolate bars from Mars Inc among its rivals.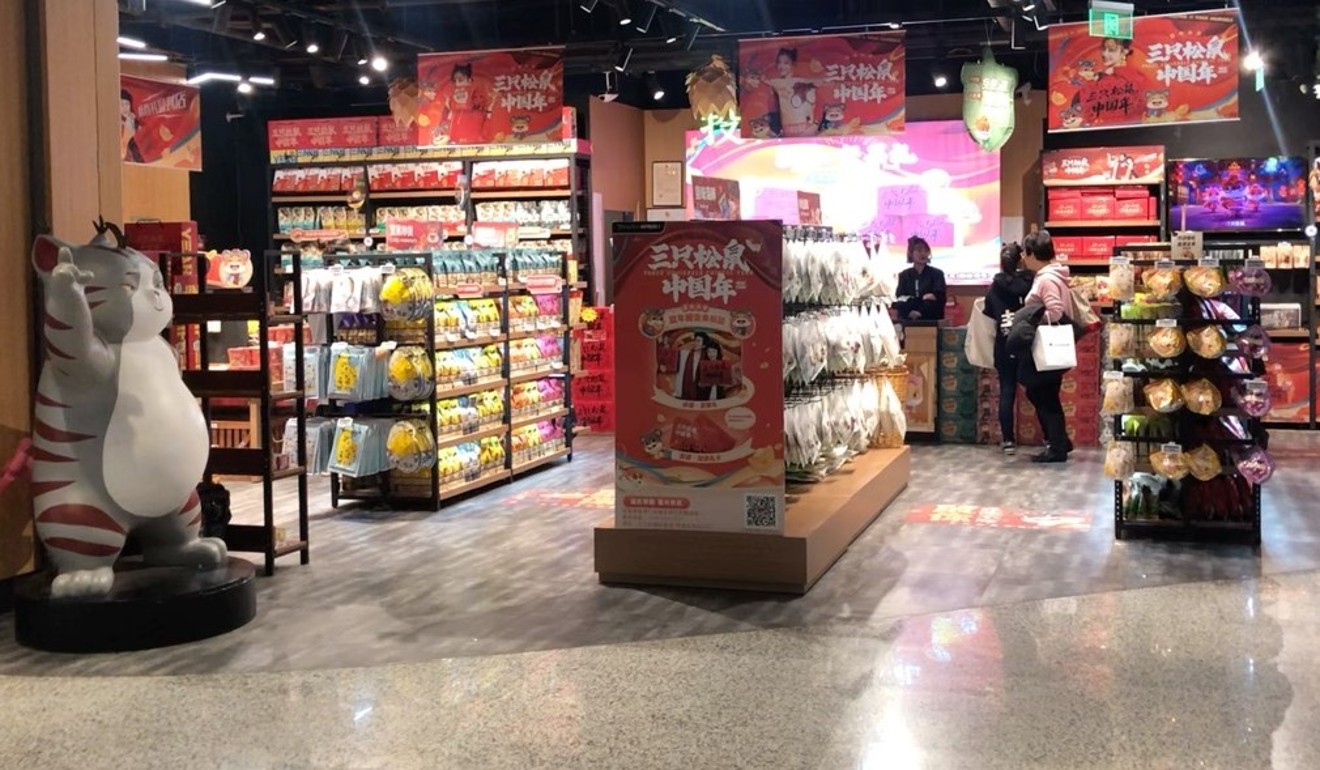 The prize is no small sum. China's snack industry is forecast to grow 36 per cent in 2020 to 3 trillion yuan (US$432 billion) from 2.2 trillion yuan in 2016, according to the Snack Report published by the Ministry of Commerce.
The size is expected to grow further, driven by the less-price sensitive young buyers who love snacking, particularly the healthier options.
"We see increasing health consciousness and shifting consumption of snacks to new subcategories such as nuts and seeds," Chen Wen, a principal at Oliver Wyman consulting firm.
Three Squirrels opened its new manufacturing facility in the city of Wuhu in eastern Anhui province in December last year. Its 33 production lines now churn out 2.4 million packs of snacks on average per day.
While the millennials' affinity for technology has revolutionised online commerce, founder Zhang said he is putting more efforts into building more physical stores as its finances strengthen. The target is 1,000 new stores by the end of 2020, or five times more than its current size, and 10,000 stores in five years.
"More than 80 per cent of snack purchases happen in bricks-and-mortar stores," said Yin Xiang, a company spokesperson in charge of branding. "We believe we can capture more sales through a wider network of outlets."