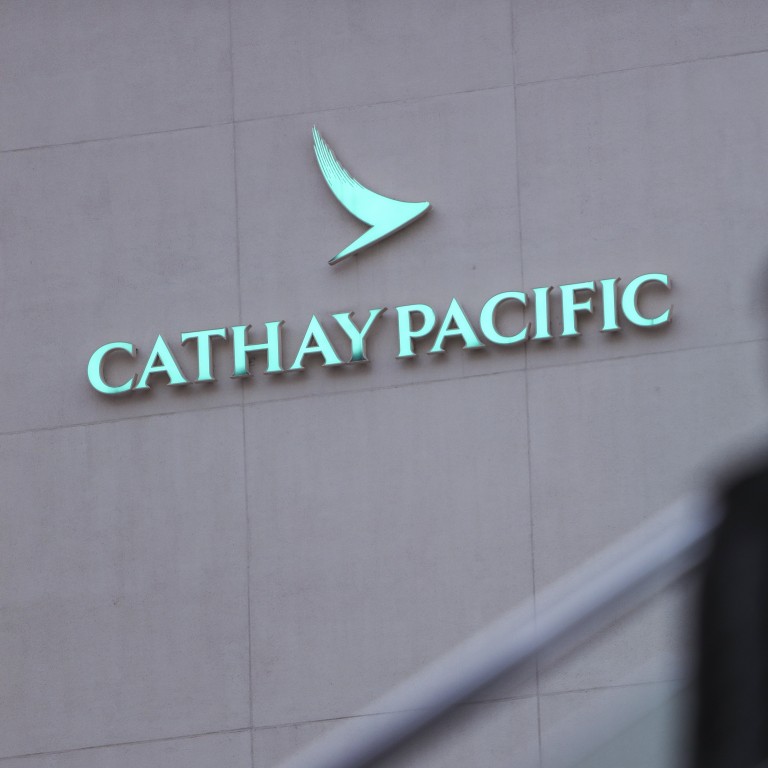 China, Hong Kong stocks extend gains on expectations coronavirus outbreak will be contained
Stocks tied to medicines able to treat coronavirus soar by daily limit in mainland
Cathay shoots up 2.7 per cent on plan to cut flights to mainland, mandate unpaid staff leave
China and Hong Kong stocks extended gains, as traders bet the coronavirus epidemic that broke out in Hubei province will be contained.
Even as the death toll of the virus approached 500 people, the Shanghai Composite rose 1.3 per cent to 2,818.09 on Wednesday, following a 1.3 per cent rally a day earlier. The ChiNext gauge of smaller companies surged 3 per cent, taking it to within only 2.7 per cent short of a high in January preceding the Lunar New Year holiday.
Hong Kong's Hang Seng Index also advanced, rising 0.4 per cent to 26,786.74. It was its fourth consecutive session with gains.
Equities got a boost from the overnight news that China has found two remedies among existing medicines that experimental results showed are effective in containing the replication of the coronavirus. The two medicines are arbido, a drug for colds, and darunavir, a treatment for human immunodeficiency virus, according to the findings by Li Lanjuan, a member of the senior expert panel on the National Health Commission.
Investors including HSBC Jintrust Fund Management and Western Asset say the big sell-off spurred by the virus might be a one-off and its damage to economic growth would probably be short-lived. To cushion a possible slowdown and avert a liquidity crunch, the People's Bank of China has injected billions of yuan into the financial system this week.
"In the absence of hard data to quantifiably guide risk, the diminishing fear factor around the virus, along with the [central bank] policy bazooka, has boosted sentiment," said Stephen Innes chief market strategist at AxiCorp.
Still, a private purchasing managers' index showed China's service industry slowed for a second month in January, traditionally a busy sales season, as companies cut prices and new orders shrank.
Pharmaceuticals making medicines declared effective treatments for the coronavirus surged by the daily limit. Jiangsu Wuzhong Industrial, Zhejiang Yangfan New Materials, Porton Pharma Solutions and Zhejiang Jiuzhou Pharmaceutical all jumped by the 10 per cent daily trading limit in the mainland trading.
In Hong Kong, Cathay Pacific Airways, the city's flagship airlines, rose 2.7 per cent to HK$10.16 on optimism that a massive cut in flights to the mainland and staff being put on unpaid leave for three weeks will reduce costs.
The carrier and its wholly owned subsidiary, Hong Kong Dragon Airlines Limited (Cathay Dragon) will reduce flights into mainland China by about 90 per cent due to the coronavirus outbreak and its related "consequential significant drop" in demand for flights, it said in an exchange filing.
Alibaba Group Holding, which owns the South China Morning Post, climbed 1.1 per cent to HK$215.60.
New economy stocks like Alibaba have sufficient market capitalisation to support their share prices, at the same time more people will be using their online services in China as people stay at home due to the novel coronavirus outbreak, according to Louis Tse Ming-kwong, managing director of VC Asset Management.
Sands China added 1.2 per cent to HK$37.70 after sliding 2 per cent a day earlier. Galaxy Entertainment Group gained 1.9 per cent to HK$52.90 yuan after a 2.3 per cent loss on Tuesday.
The closing of Macau casinos for the next two weeks to control the outbreak of the coronavirus will reduce the revenues by 65 per cent this month, according to Jefferies.