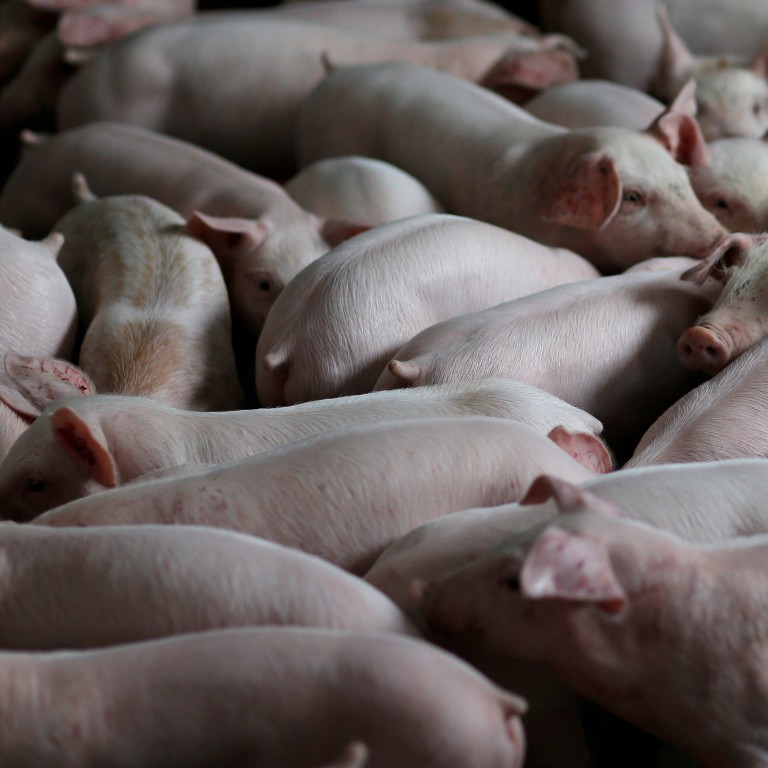 Developer China Vanke moves into pig farming as property fails to bring home the bacon
According to job vacancies advertised on its website, China Vanke is planning to breed 250,000 pigs a year as it aims to sell pork and other foods
The move comes as Chinese developers struggle to turn a profit amid a slumping property market
When the going gets tough, China's property developers have been known to get creative, diversifying into more profitable industries. Evergrande Group, for example, famously jumped into the electric car business two years ago, pledging to take on the likes of Tesla.
Now China Vanke, the nation's third-largest homebuilder, is poised to make an even more unlikely move: into pig farming.
According to job vacancies advertised on its website, Vanke is planning to breed 250,000 pigs a year as it aims to sell pork and other foods in an apparent attempt to weather China's struggling property market.
It said in the job ads it has established a new food business unit with a focus on pig breeding, vegetable growing and corporate catering, and is now hiring people to get it off the ground.
Five positions are being advertised, including pig farming manager, business development experts and vets, with responsibilities ranging from implementing a healthy swine breeding system to building up the pork production line.
"Vanke will aim to provide healthy food at affordable prices, and will join peers in the whole chain, from farm to table," Vanke said in the job post. It said it was inspired by runaway pork prices and the inconvenience of getting food during the pandemic outbreak.
The company did not provide any further details when approached by the Post.
"It is not a surprise. Pork prices have surged so much, it makes sense to give it a try," said Danielle Wang, head of China property analysis at DBS Bank (Hong Kong). "We will see more large and well-capitalised home builders dip a toe into a variety of new things to compensate for their lower earnings in property development."
China's property firms have been hampered by a variety of factors that have weighed on the sector. First came government cooling measures introduced in 2018, which included price caps and a limit on sales. These coincided with a brutal US-China trade war which dampened demand and slowed economic growth.
Then came the Covid-19 outbreak this year, which led to lockdowns in dozens of cities in an effort to contain the spread of the virus, which also forced developers to shut down sales centres for weeks on end. As a result, the country's economy shrank 6.8 per cent in the first three months of the year, the first quarterly contraction in decades.
Property was one of the sectors that was hit the hardest, with home sales in China plunging by 20 per cent year on year in the first quarter.
Moody's downgraded the outlook for China's property sector to negative and expects nationwide sales to fall by 5 to 10 per cent in 2020.
Vanke itself saw homes sales growth slow to 4 per cent last year, from 14.5 per cent in 2018 and 45.3 per cent in 2017, before the coronavirus further dampened demand.
Yu Liang, the company's chairman, said in March that "survival is a real issue [for Chinese developers] now".
This article appeared in the South China Morning Post print edition as: Vanke turns to pig breeding as property profits get lean