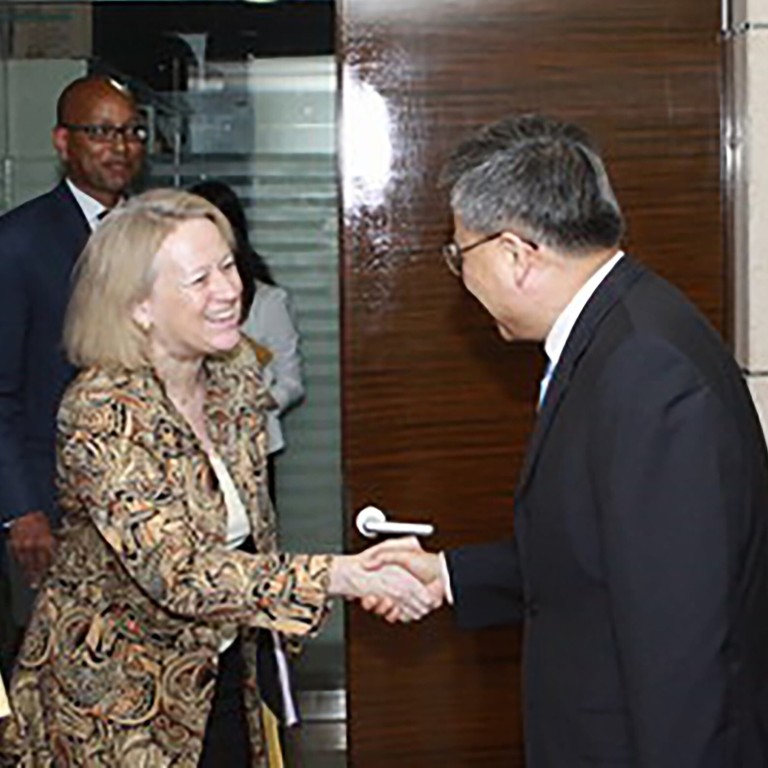 Exclusive
China's regulator, rebutting claim of Chinese accounting fraud on US markets, says its goodwill to collaborate had been snubbed
The audit papers of 14 US-listed Chinese companies had been submitted to US regulators since 2012, China Securities Regulatory Commission said
China has sought to build a mutually acceptable mechanism or inspection since 2019, CSRC said
China's securities regulator says it has presented proposals to collaborate with the US accounting oversight board since 2019 to reconcile local auditing rules with global bookkeeping standards, rebutting criticisms that the country was allowing Chinese companies to "cheat" on US capital markets.
The audit papers of 14 US-listed Chinese companies – three last year alone – have been submitted to the US Securities and Exchange Commission (SEC) and the Public Company Accounting Oversight Board (PCAOB) in recent years, the China Securities Regulatory Commission (CSRC) said.
"China has proactively sought to build a mutually acceptable mechanism for inspection" since 2019, with the most recent proposal being on April 3, the regulator said in response to an inquiry by South China Morning Post, declining to identify any of the companies. "We can say that the collaboration has been effective."
Still, the previously unreported outreach by the CSRC, made a day after Luckin Coffee disclosed the biggest accounting fraud by a Chinese company on Wall Street with its
2.2 billion yuan (US$309 million) sales fabrication
, was too late to stave off retribution by the US Congress to punish Chinese companies for what Louisiana Republican Senator John Kennedy called "cheating" in America's capital markets.
The Senate bill is the latest dust-up in US-China relations, which have deteriorated to a new low during the past two years over a growing litany of disputes from the origin of the coronavirus to human rights, to 5G technology and the proposed Chinese national security law for Hong Kong.
The Luckin Coffee scandal reflected a gap between auditing standards in China and the world, said the former Chinese central bank governor Zhou Xiaochuan, at the Lujiazui Forum in Shanghai via video conferencing on Thursday.
"Some people have tied this problem to national security and think it's unsolvable, but I disagree," he said, adding that the dust-up underscores the need for the Chinese government and the nation's entrepreneurs to make their corporate governance practice "understandable and acceptable" to the rest of the world.
Even though the May 21 bill must still pass the US House of Representatives before it can be signed into law by President Donald Trump, its Senate passage has already kicked off an exodus of US-listed Chinese companies including
NetEase
and
JD.com
for secondary listings in Hong Kong, as an alternative safe haven for raising capital.
The bill "completely ignores the continuous efforts made by Chinese and US regulators to enhance audit oversight cooperation," the CSRC
said on May 24 in response to its Senate passage
. "We facilitated PCAOB's inspection [of] a Chinese accounting firm in a pilot programme in 2017 and have provided several specific proposals to the PCAOB on conducting joint inspections over Chinese accounting firms since 2019."
There were 156 Chinese companies with US$1.2 trillion in combined capitalisation on three of the largest US exchanges – Nasdaq, New York Stock Exchange and NYSE American – according to a
February 2019 count by the US-China Economic and Security Review Commission
, a US Congressional body. Alibaba Group Holding, the owner of this newspaper, was listed in New York in 2014 in what was then the world's largest initial public offering.
A mass exodus of Chinese companies from the US capital markets would be mutually destructive for both Chinese and American interests, former People's Bank of China governor Zhou said.
"US-listed Chinese companies don't have to rely on fundraising in international markets," he said, adding that China is a country with a high savings rate and ample capital for investment.
The PCAOB is a product of the Sarbanes-Oxley Act of 2002, enacted to protect stock market investors from financial fraud after Enron's bookkeeping scandal more than a decade ago pushed the energy company into bankruptcy and led to the dissolution of the accounting firm Arthur Andersen.
The non-profit PCAOB based in Washington DC did not respond to emails seeking comment. The oversight board's frustration may be due to its inability to directly investigate or collect evidence on Chinese soil, a restriction that was
formally written into law in China in December last year
.
The law also bars Chinese financial institutions, including accounting, audit and legal firms, from providing any securities-related documents to foreign parties without permission.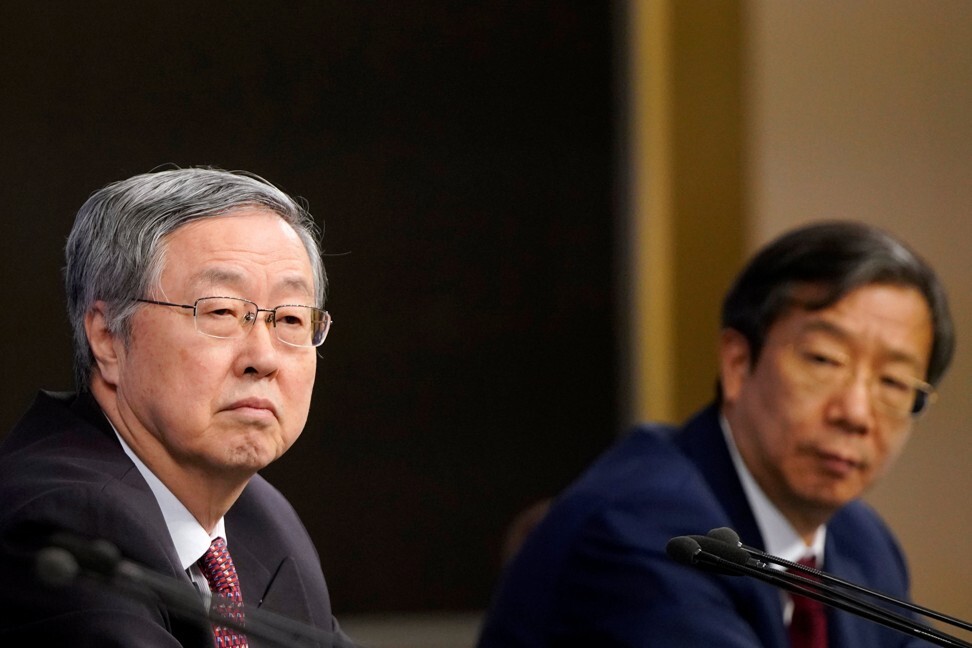 Less known however, is that the preceding paragraph of Section 117 of the securities law mandates the CSRC to set up mechanisms for cross-border collaboration with overseas regulators, such as the US SEC and the PCAOB.
The CSRC has been actively searching for a mechanism acceptable to both China and the US to inspect the day-to-day operations of auditing firms, it said.
The agency helped PCAOB review the quality control system of a mainland Chinese auditing firm in 2016 and 2017, as well as work papers of three companies whose shares are listed in the US, according to the statement. However, the most recent proposal on collaboration "has not received any positive response from the PCAOB," it said.