Shenzhen
Get more with myNEWS
A personalised news feed of stories that matter to you
Learn more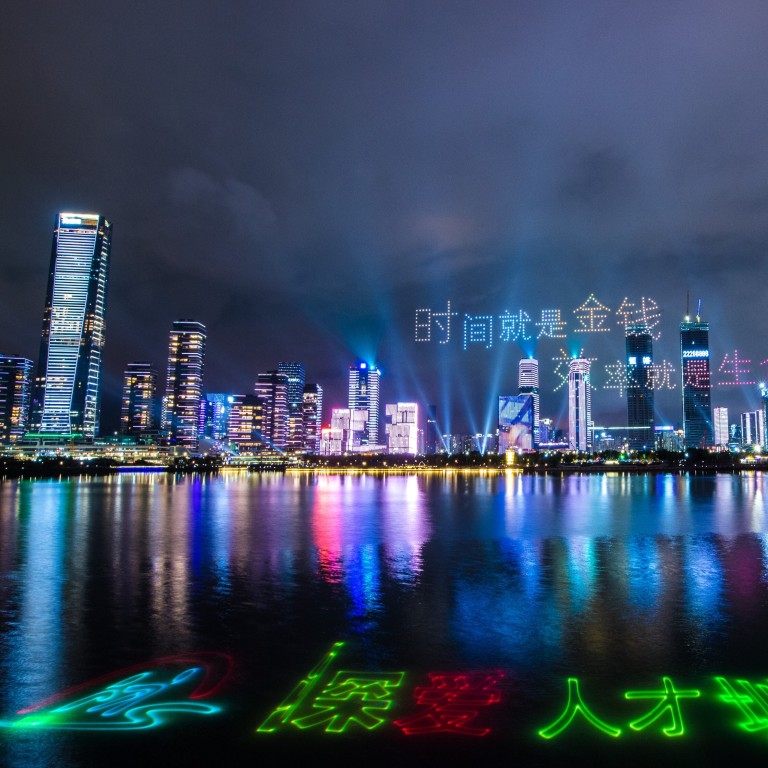 Shenzhen to reprise role as vanguard of China's financial reforms with its pole position in Greater Bay Area
Shenzhen's strengths in many areas put it ahead of other cities in the Greater Bay Area to take the lead in financial deregulation that will facilitate free trade and cross-border capital flows
Shenzhen has mapped out its own blueprint for financial services to promote integration in the bay area
Shenzhen, the policy test bed for China's reforms and economic liberalisation for over four decades, now finds itself at the forefront to turn the Greater Bay Area (GBA) into the vanguard of the country's deregulation.
The former fishing village has turned into the wealthiest city in Guangdong province over the period and is dubbed China's Silicon Valley for its cluster of technology giants based there. As the closest GBA city to Hong Kong – separated by a 15-minute high-speed train journey – Shenzhen has the best competitive edge over other cities to take the lead.
While Beijing has recently unveiled a
slew of measures
to further liberalise the financial industry, such as cross-border sales of insurance and wealth management products, to support the GBA initiative, Shenzhen has rolled out its own
50-point blueprint
for revamping the financial services industry to better promote trade and capital flows with investors based in Hong Kong and overseas.
These include further opening of the interbank and bond markets, support of Hong Kong and Macau financial institutions to start cross-border securities and futures businesses, and encouraging insurance firms to set up in Shenzhen.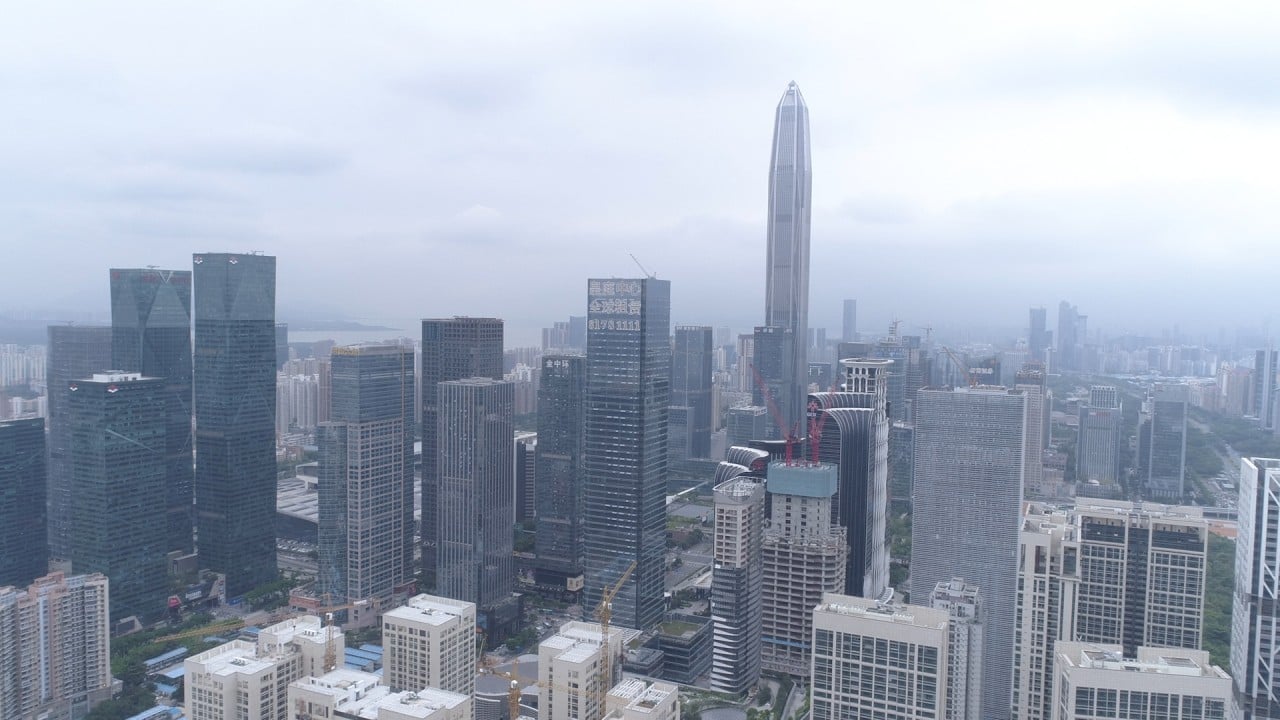 01:48
China to make Shenzhen into a model city with bolder reforms
China to make Shenzhen into a model city with bolder reforms
"Shenzhen is actually ahead of other GBA cities at least in the mainland," said Wang Chen, a partner at Xufunds Investment Management. "It's positioned by the government as the financial centre in southern China and has a stock exchange. If Beijing wants to put in place some preferential policies such as free cross-border capital flows in the GBA on a trial basis, Shenzhen will be the first platform for that. That'll make Shenzhen even more competitive."
Shenzhen's financial infrastructure makes it the obvious choice to take the lead in the further opening up of the nation's financial sector and capital market. The city is home to one of China's two main stock exchanges, where the listings of new-economy companies significantly outnumber those on the bigger Shanghai bourse.
"If the government wants to do something on fintech in the GBA, Shenzhen has obvious advantages and a solid foundation," said Wang. "It has lots of already established local fintech companies such as Ping An and Tencent."
Ongoing financial liberalisation in the Greater Bay Area is vital to China's economic transition to a more service-based one. Should it be successful, the trial will mostly probably be expanded to the rest of the nation, just like the all-out implementation of the opening-up policies that first started in Shenzhen four decades ago.
Policymakers have already eased rules on capital flows linked to overseas investments in the area. Residents in the nine mainland bay area cities can buy
wealth management products
offered by financial institutions in Hong Kong and Macau, while those in the former British and Portuguese colonies are also able to access such products sold by Chinese banks. Regulators are also working on details on a
similar programme for insurance products
, though the first phase only involves post-sales services such as handling claims, changing policyholders' information and processing payment of premiums.
The two schemes add to the already existing
stock connect
programme, which started in 2014 and has become a popular two-way investment channel for mainland and overseas traders. Trading by mainland investors now represents about 5 to 10 per cent of the total turnover of Hong Kong's stock market.
On top of that, financial regulators also plan to allow more banks in the bay area to join a pilot programme, in which residents from Hong Kong and Macau can
open mainland accounts remotely
without in-person visits.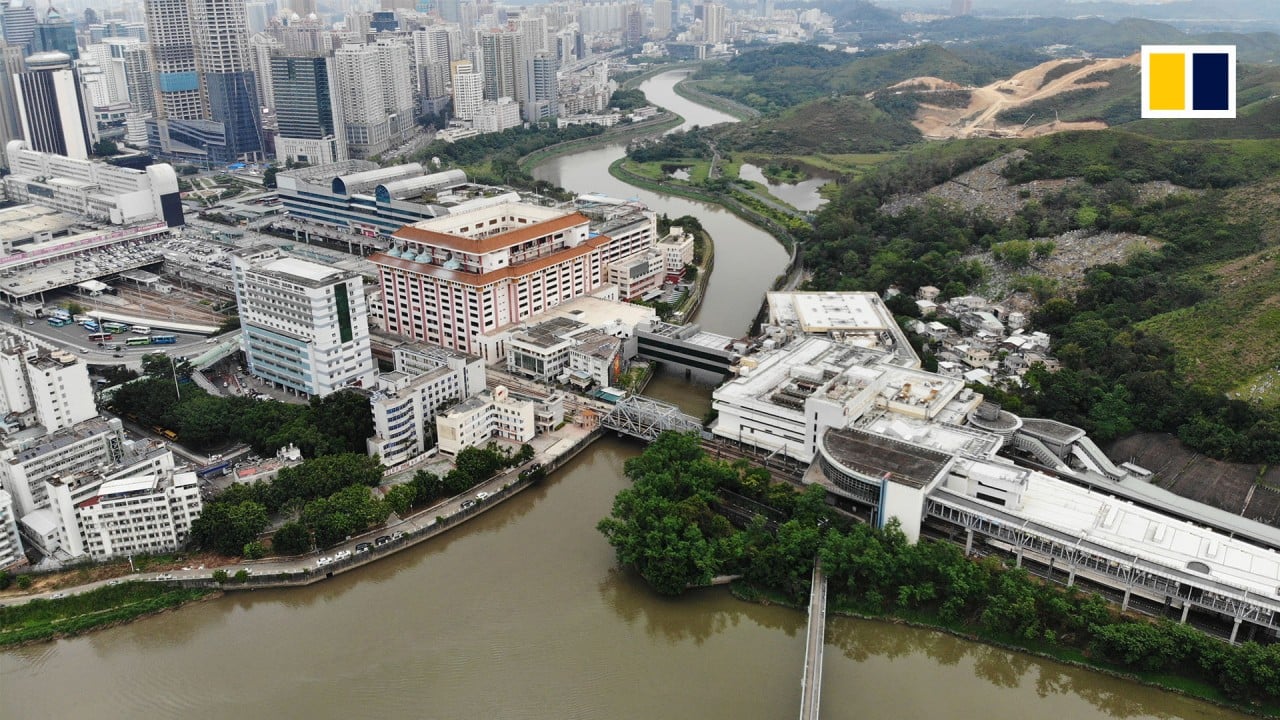 07:24
From backwater to big city: Shenzhen's transformation through reform and opening up
From backwater to big city: Shenzhen's transformation through reform and opening up
Some companies are already making preparations to exploit the opportunity. Ping An, China's largest insurer, will leverage on the integration of its business in Hong Kong and the mainland's bay area to power further growth, said co-chief executive Jessica Tan Sin-yin in an interview in August.
Shenzhen has also made changes that make it easier for technology companies to list in the city, upping the competition with Hong Kong. In late August, the bourse's technology board adopted a
registration-based system
for new share offerings, which shortens the vetting duration and allows investors to price shares freely. The board also doubled the daily trading band to 20 per cent in a bid to cut trading barriers and allow stocks to fully trade.
The GBA idea was initiated by Beijing in 2016, with Guangdong province having nine out of the 11 cities in the area. The 11 cities have a combined population estimated at 70 million and US$1.65 trillion in economic output, which makes it the world's 11th largest economy ahead of Russia and behind Canada, if the cluster is counted as a stand-alone entity.