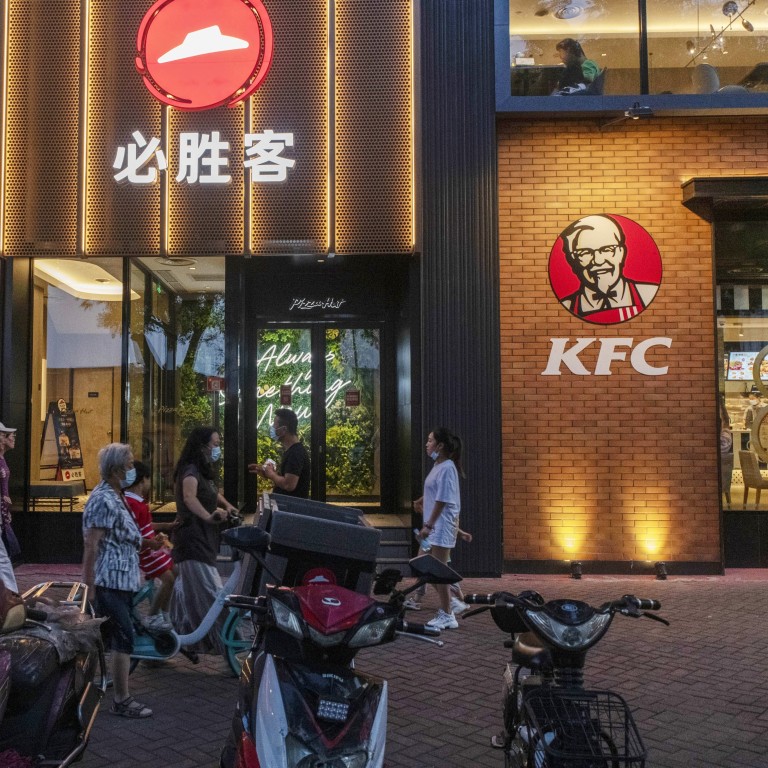 KFC and Pizza Hut operator Yum China sees delivery business leading coronavirus recovery
Delivery orders accounted for a third of Yum China's sales in the first half of this year, up from 21 per cent in 2019
Shops at train stations and airports and items such as ice cream have lagged behind because of pandemic-related restrictions
Yum China, the country's largest restaurants operator, said on Monday it expected its delivery business to continue expanding rapidly even after the coronavirus pandemic recedes.
The outbreak has accelerated the adoption of food deliveries and takeaway, according to the company, which runs about 10,000 restaurants under brands such as KFC and Pizza Hut on the mainland.
Delivery orders accounted for 32 per cent of its sales by the end of June, rising from 21 per cent at the end of last year. This has helped the company mitigate some of its losses due to the outbreak – its net profit plunged by 52 per cent to US$194 million in the first half of this year from the same period last year.
"Delivery will definitely continue growing fast, and lead in our recovery from the pandemic," Joey Wat,
Yum China's
chief executive, said during a media briefing. "There's still plenty of room for our delivery and takeaway business to expand."
An uneven path to recovery lies ahead for the company, even as sales have almost fully recovered to levels reported during the second quarter last year, Andy Yeung, its chief financial officer, said. Its shops at train stations and airports, however, have lagged behind because travel demand is still recovering, as have items such as ice cream, which have seen demand drop because of continued use of face masks in public places, Wat said.
China's food delivery market has boomed over the past few years, thanks to the rising popularity of online ordering and delivery apps such as
Meituan Dianping
and Ele.me. The market reached 600 billion yuan (US$88.5 billion) in total transaction value last year, more than quadrupling from 142 billion yuan in 2014, according to market research firm Frost and Sullivan.
Yum China was among the earliest restaurant groups in China to embrace delivery. After four years of collaborating with Meituan and Ele.me, the company last year decided to use its own network of riders – established in 2010 – to deliver for KFC or Pizza Hut stores exclusively.
This allowed the company to better address customer complaints and to take a more compassionate approach with riders' schedules and work conditions, Wat said. Both Meituan and Ele.me have faced
intense public criticism
in recent weeks over their labour practices, which many say have put drivers in danger and under tremendous mental pressure.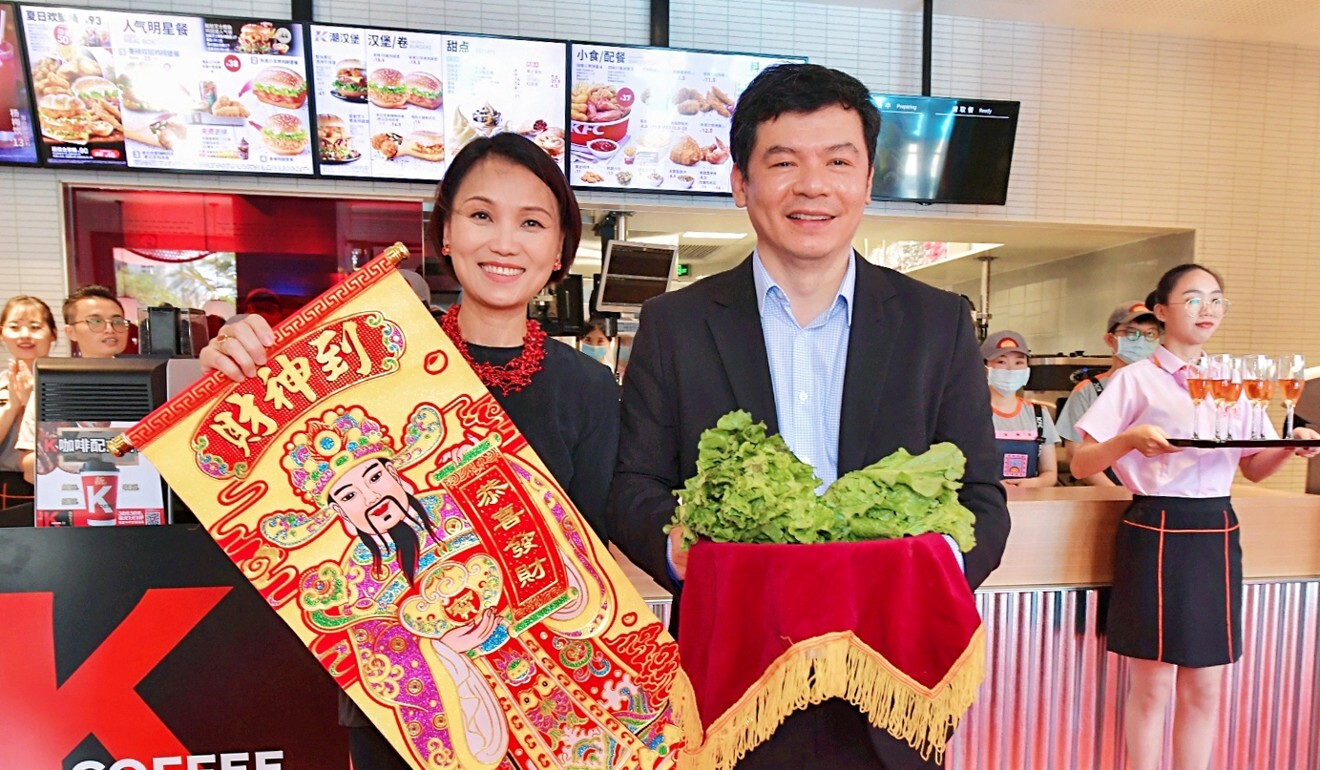 Delivery now accounts for 30 per cent of sales at KFC restaurants, and takeaway orders make up another 30 per cent, according to Wat. At Pizza Hut, delivery orders account for 40 per cent of the sales and takeaway for 10 per cent.
These trends have contributed to the shrinking sizes of KFC and Pizza Hut restaurants, as well as lower costs involved in opening new shops. A new KFC shop would cost about 3.6 million yuan on average and span at least 300 square metres several years ago, but the costs involved have since been reduced to 2 million yuan and about 200 square metres as far as size is concerned, Wat said.
This article appeared in the South China Morning Post print edition as: Yum China pins recovery hopes on delivery business