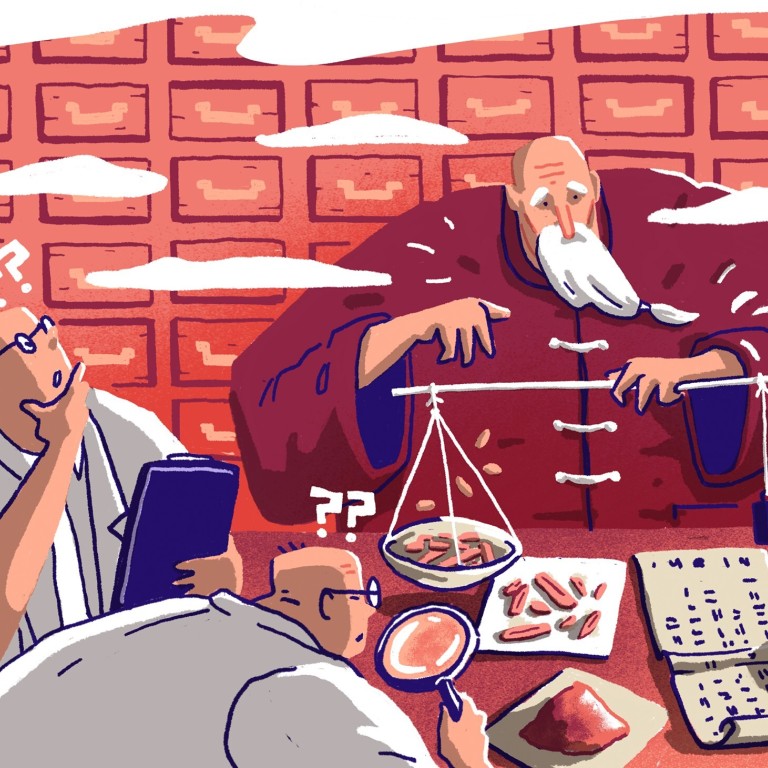 Why it's so hard for China to promote the use of traditional remedies abroad to treat Covid-19
There is not enough evidence from randomised controlled trials to establish traditional remedies' effectiveness in treating the coronavirus, experts say
Chinese officials and doctors have gone to great lengths to highlight TCM's impact on bringing the outbreak under control on the mainland
In a little-noticed announcement in April, the Hong Kong government launched a free traditional Chinese medicine (TCM) rehabilitation programme for patients recovering from the coronavirus.
The voluntary programme, covering up to 10 consultations with five doses of herbal medication prescribed during each visit, was meant to provide patients with an alternative following their discharge from hospital, as well as to foster the integration of TCM and western medicine, according to the
Food and Health Bureau
.
The programme has, however, done little to enhance the role of TCM practitioners in the fight against the pandemic. Not a part of the public hospital system managed by the Hospital Authority, they are not even allowed to diagnose or treat coronavirus patients.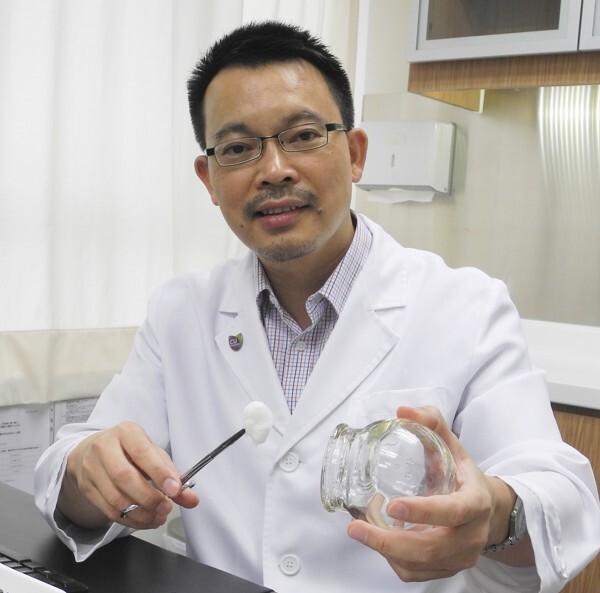 The frustration felt by TCM practitioners in Hong Kong, which is home to about
10,000
TCM practitioners and 14,600 western medicine doctors, is another reminder of the lack of recognition for the ancient school of medicine outside mainland China. And while long-standing distrust among practitioners of modern medicine might have hamstrung wider adoption of TCM, particularly for treating Covid-19, it is a dearth of scientific proof of their efficacy that has hampered efforts by Beijing to win international recognition for its traditional remedies, according to medical experts.
Their disappointment also runs especially deep because about 92 per cent of all coronavirus patients in mainland China have been treated with traditional remedies. "Mainland China gives equal weight to western medicine and TCM. But Hong Kong is not like that," said Lin Zhixiu, professor and associate director of the School of Chinese Medicine at Chinese University of Hong Kong. "At least, some coronavirus patients in Hong Kong have lost their chance to benefit from it."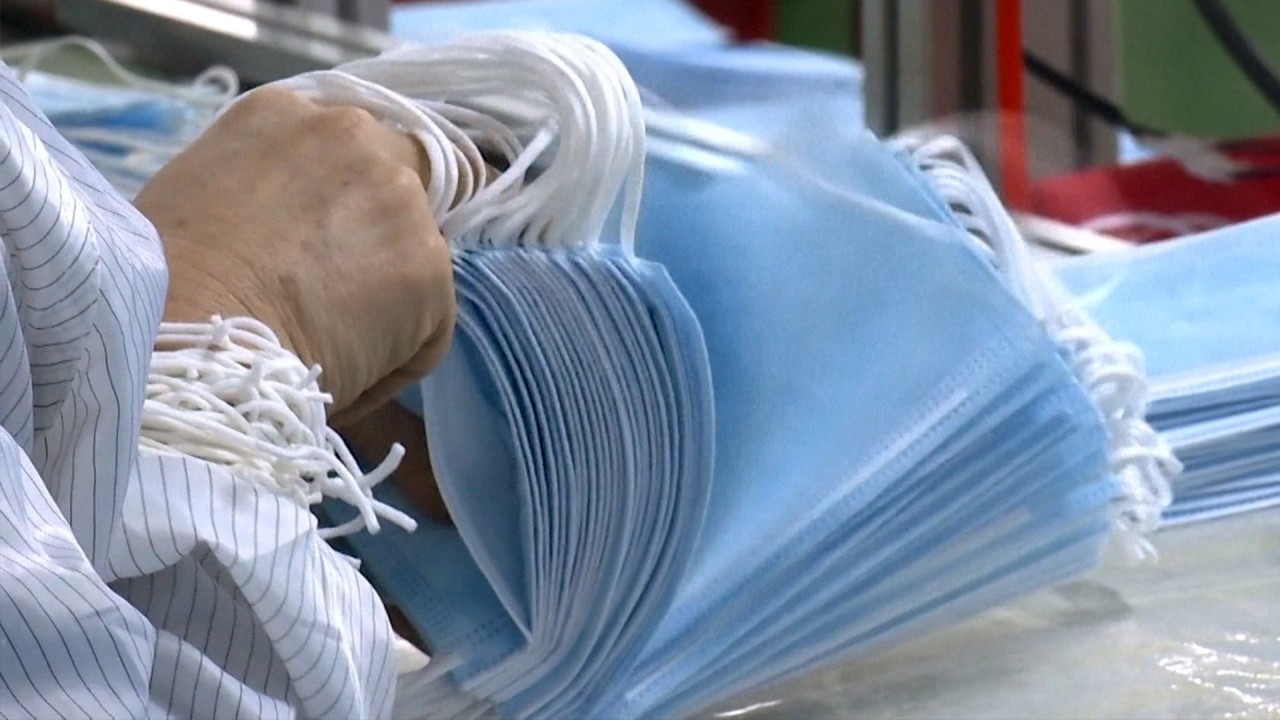 02:09
China allocates US$1.63 billion for urgently needed medical supplies to fight coronavirus
China allocates US$1.63 billion for urgently needed medical supplies to fight coronavirus
TCM practitioners and advocates in Hong Kong have appealed to Carrie Lam Cheng Yuet-ngor, the city's leader, for a bigger role in combating the outbreak on several occasions with little success, Lin said. About 300 recovering patients have participated in the rehabilitation programme, he said, out of the more than 5,100 coronavirus cases he city has recorded.
There is not yet enough evidence from randomised controlled trials – considered the gold standard of modern medical research – for TCM to establish its effectiveness in treating the virus, researchers said, even though existing research shows it is an effective treatment for influenza and the Severe acute respiratory syndrome (Sars) virus.
"There's a lot of hope and potential, but clinical evidence is still quite weak because of a lack of clinical data," said Lu Weidong, an instructor in medicine at Harvard Medical School. "More randomised controlled trials are needed to establish the clinical efficacy of Chinese herbal medicine [in treating the coronavirus]."
Most research on traditional remedies has been conducted on individual cells or animals, to explore their potential, said Lu, who is also the lead oncology acupuncturist at the Dana-Farber Cancer Institute in Boston.
These studies cannot be counted as empirical evidence, according to experts trained in modern medicine such as Lu, who have reviewed studies published in international medical journals by Chinese researchers. Only randomised controlled trials, preferably a blind experiment, where patients are randomly allocated to two or more groups to receive different treatments without knowing what these are, can establish a causal relationship between a therapy and its result in a convincing manner.
"Based on experience, I do think [TCM] is effective. Unfortunately, no large-scale clinical trials have been conducted for it to be recognised as such," said Cheng Yung-chi, a professor of pharmacology at Yale University School of Medicine and chairman of the Consortium for Globalisation of Chinese Medicine.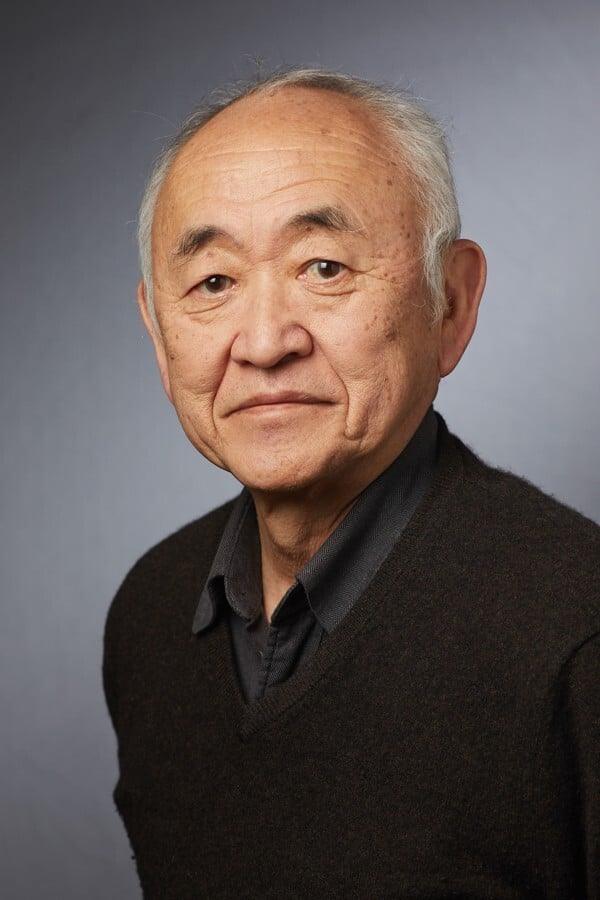 A clutch of herbal medicines played an important role in combating the Covid-19 pandemic in mainland China in the absence of a cure. Authorities sent more than 700 TCM doctors in five batches to Wuhan, where the outbreak was first recorded in December. These experts later identified three botanical drugs and another three decoction formulas that were included in the national standard therapy for coronavirus patients, including the
hugely popular
Lianhua Qingwen capsule.
Over the course of their battle to contain the outbreak, Chinese health officials and doctors have gone to great lengths to promote these remedies at home and abroad, through press conferences and even virtual panels on YouTube. In an article published last month, Chinese President Xi Jinping stated that TCM should "play a significant role in preventing and treating major epidemics in the future".
This endorsement also led to some controversial practices. In the northwestern region of Xinjiang, where alleged human rights abuses have already triggered an international outcry, officials forced residents to drink concoctions to prevent infections, according to Associated Press and BBC. This followed an incident in Yunnan, where education authorities issued an order for all students to take a traditional remedy known as big pot soup, which prompted a backlash. The order was quickly retracted.
TCM also potentially involves a lot of money. Shenzhen-listed Yiling Pharmaceutical, which makes the Lianhua Qingwen capsules, reported a 57 per cent surge in its first-half profit this year to 714 million yuan (US$105 million), after the remedy became the most popular traditional treatment for the common cold and flu. The drug was recommended by leading health experts in China, such as Zhong Nanshan, and accounted for 10 per cent of the market this year, according to a report by Ping An Securities.
At home, the market for TCM is huge. The sector, which covers botanical concoctions and medicines with herbal ingredients, generated 652 billion yuan in revenues in 2019 and accounted for a quarter of the overall pharmaceuticals industry's income, which was 2.6 trillion yuan, National Bureau of Statistics data shows. The market for herbal remedies stood at 143.6 billion yuan in 2018, more than tripling from 43.3 billion yuan in 2010, according to the data.
Abroad, the sector runs into a brick wall. China exported just US$262 million worth of TCM drugs in 2018, a fraction of its overall pharmaceuticals export, which stood at US$174 billion the same year, according to National Bureau of Statistics data.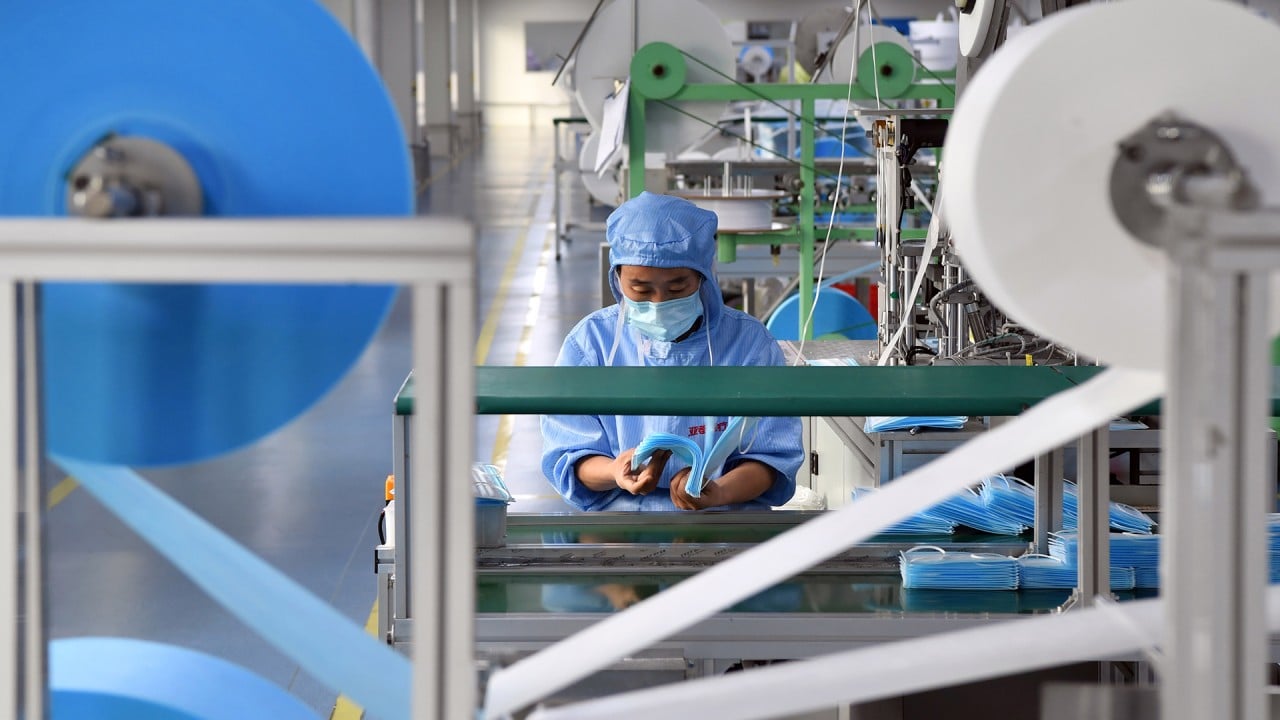 02:36
Chinese medical product manufacturers see surge in overseas orders amid Covid-19 pandemic
Chinese medical product manufacturers see surge in overseas orders amid Covid-19 pandemic
Globally, the herbal medicine market is projected to reach US$411.2 billion by 2026, growing at an annual rate of 20.5 per cent between now and then, according to a report by Polaris Market Research. This makes the need for convincing proof of the drugs' efficacy all the more pressing.
At least 170 clinical trials have been registered in China since the outbreak started to explore TCM's effectiveness in treating the coronavirus, a review of official records by the South China Morning Post found. But, so far, researchers have managed to publish just two studies in international journals using randomised controlled trials.
One of them, led by Zhong, one of China's leading health experts, and published in May in Phytomedicine, examines the impact of Lianhua Qingwen capsules on 284 patients that were assigned to two groups receiving either a standard course of mostly western medicine, or one that combined the capsule as well.
The paper concludes that the recovery rate in the group that used Lianhua Qingwen was significantly higher than the control group, and the time it took for symptoms such as fever, fatigue and coughing to reduce was also "markedly shorter". This, the authors contend, suggests that Lianhua Qingwen could alleviate the symptoms of Covid-19.
Harvard's Lu said it was a "very interesting and promising" study, and might be the first randomised controlled trial on TCM for Covid-19 treatment with a large sample size. Its one limitation, however, was that all its participants were mild cases, he said. Additionally, the journal's impact factor, the gauge of its importance to the field of medicine, is 4.3, a relatively low number. Lancet, the world's oldest and most well-known medical journal, for example, has an impact factor of 60.4.
The other study, led by Tong Xiaolin at the China Academy of Chinese Medical Sciences and published in August in Pharmacological Research, whose impact factor is 5.9, involved 283 patients. They were assigned to three groups, one receiving Lianhua Qingwen granules and Huoxiang Zhengqi dropping pills, the other Lianhua Qingwen combined with western medicine, and the last receiving just Western medicine, for 14 days.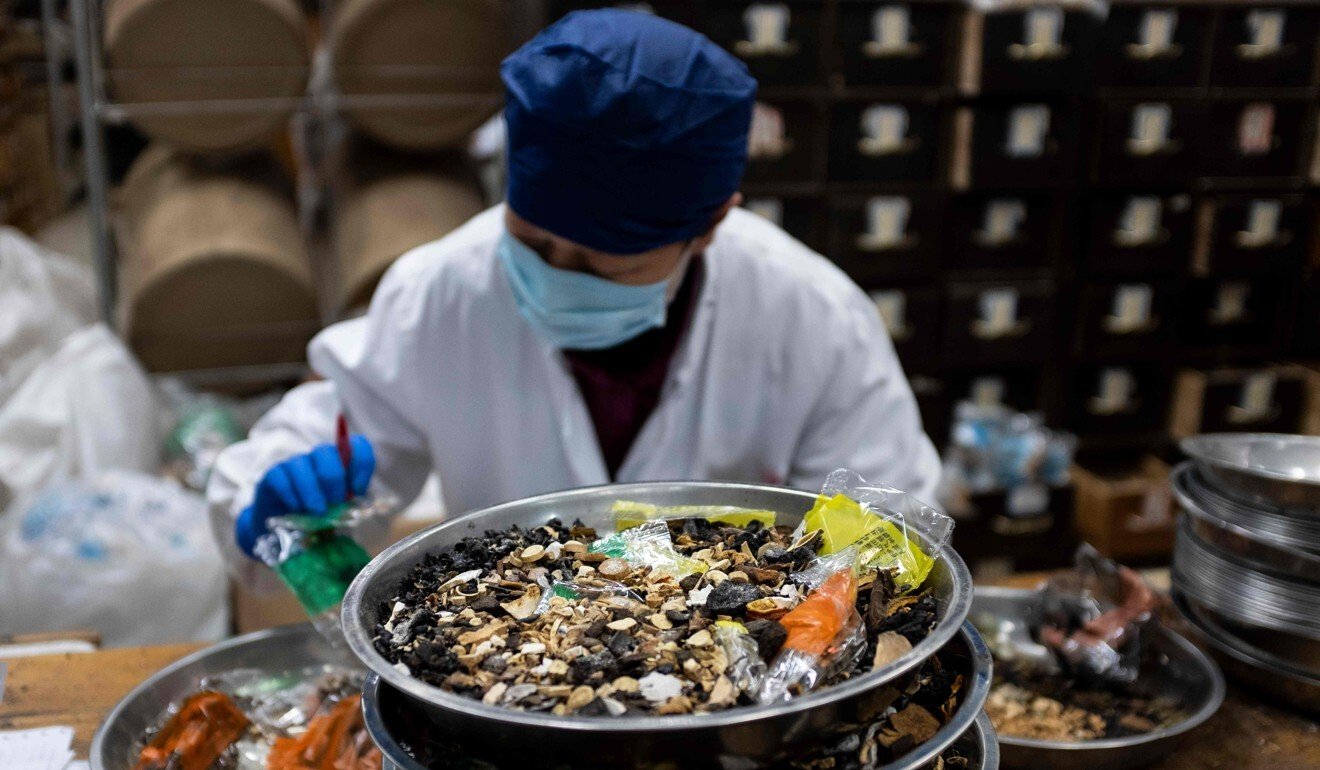 The authors found no significant difference in the improvement rates of clinical symptoms among the three groups. However, the patients that relied only on western medicine required significantly more antibiotics during their treatment.
Moreover, both studies did not test the placebo effect, which could potentially taint their results. "The placebo effect can be tremendous," said Cheng, the professor of pharmacology at Yale University School of Medicine, adding that many patients could recover without treatment.
But the current lack of proof does not preclude the potential of TCM to be effective against the coronavirus. In fact, a number of past papers based on randomised controlled trials indicate that drugs such as Lianhua Qingwen are effective in treating, preventing or helping alleviate symptoms related to Sars and other influenza viruses, including H1N1. Moreover, traditional remedies have also been proven to strengthen the immune system.
"This is all indirect evidence, but all related to Covid-19," said Harvard Medical School's Lu. "Now, what we lack is direct evidence, to gain global attention."
Interestingly, it was during the Sars outbreak in 2003 and the H1N1 swine flu outbreak in 2009 that TCM rose to prominence in China, said Lu Aiping, professor and dean of the School of Chinese Medicine at Baptist University. "During Sars, everything was put to use in a kind of chaotic manner. Later, in 2009, a proper system and protocol for managing major epidemics were established to officially include TCM," Lu, who was on the front lines during the swine flu outbreak, said.
Following the swine flu, he took part in a six-year research project to assess what TCM had to offer in the face of diseases such as that. The project, which received 103 million yuan in public funding and ended in 2015 with 251 papers published, "made clear" the effects of TCM in treating the disease.
"That's how the system established in 2009 has laid a foundation for TCM's role in the [fight against the] coronavirus outbreak," he said.
With additional reporting by Siqi Ji