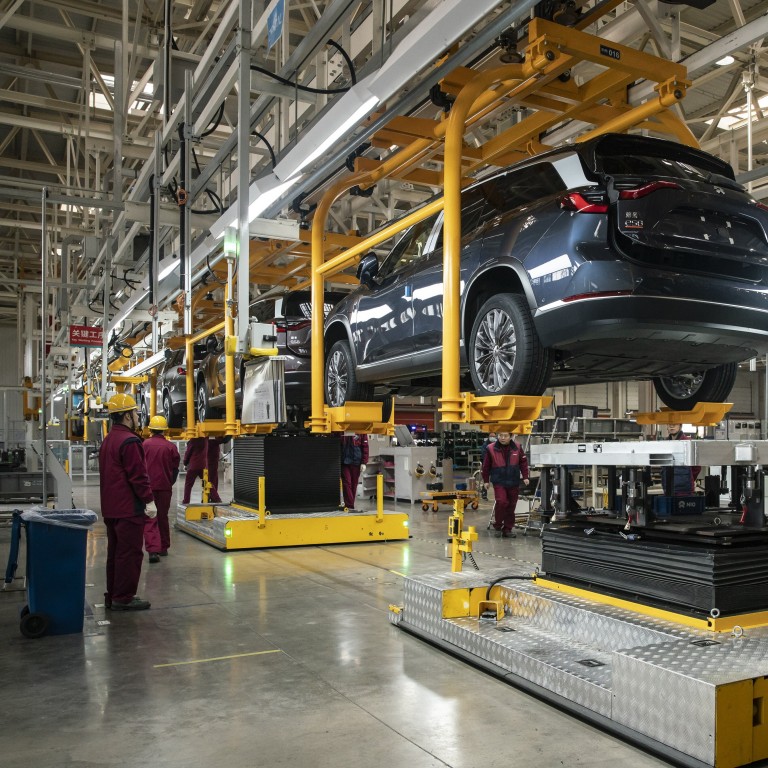 NIO teams up with China's State Grid to build battery charging, swapping stations across country to compete with Tesla
NIO said it signed an agreement with State Grid EV Service, a unit of China's state-owned electricity distributor, to build 100 stations across China by 2021
The electric car start-up has established 143 battery-swapping stations across 64 cities in China, NIO's founder and chairman William Li Bin said in August
NIO, the bellwether of three New York-listed Chinese electric carmakers, said it would build a network of charging and battery-exchange stations across China with State Grid, as it expands its infrastructure to compete with Tesla in the world's largest market for new-energy vehicles.
The Shanghai-based start-up said it signed an agreement with State Grid EV Service, a unit of China's state-owned electricity distributor, to build
100 stations across China by 2021
.
Durable, affordable and accessible batteries are necessary for realising the
Chinese government's ambition for one in five vehicles on the country's roads
to be driven by non-fossil fuels by 2025. Battery exchange plans can help cut the upfront cost of owning an electric car by about 20 per cent, slashing the retail price of a NIO ES6 sports-utility vehicle from 358,000 yuan to 287,000 yuan plus a monthly battery leasing fee of 980 yuan.
The "electric vehicle sector is more than carmaking and charging infrastructure is a key element to boost the growth of the industry," said Cao Hua, a partner at the private equity firm Unity Asset Management. "The more swapping stations there are on the roads, the stronger NIO's sales can be. It is as important as building cars."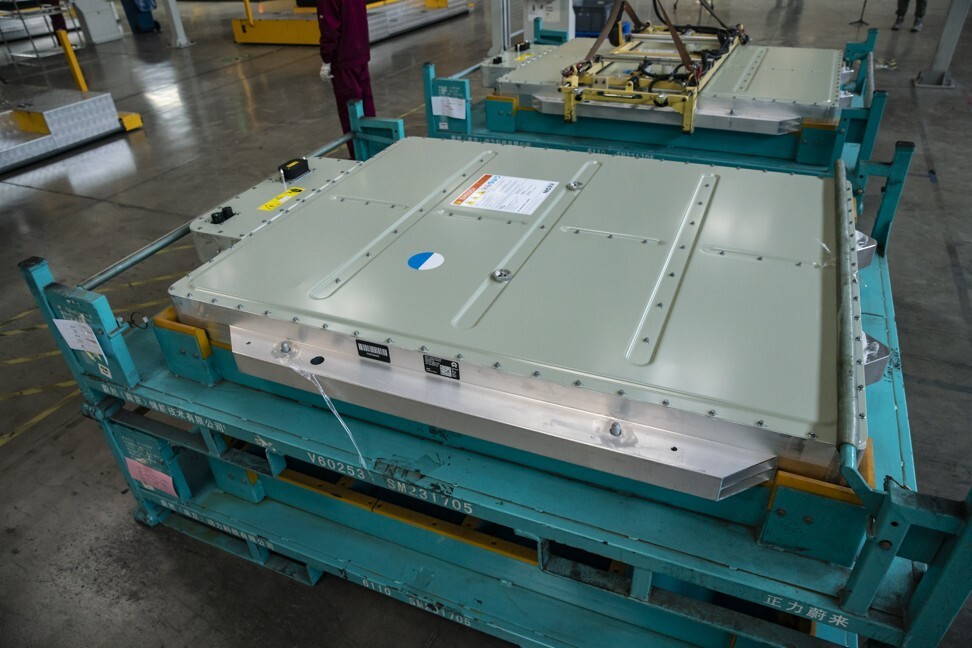 Concerns about gaseous emissions and their impact on climate change are compelling global governments to find alternatives to petrol-guzzlers, boosting sales of vehicles powered by alternative energy. China, whose passenger car market only took off two decades ago, has not only taken the global lead on the adoption and manufacturing of electric vehicles, but also its most valuable component – the battery – which makes up 30 to 50 per cent of their value.
Sales of electric vehicles rose 3.9 per cent in the first 11 months in China to 1.11 million units, while deliveries of so-called new-energy vehicles – comprising petroleum-electric hybrids, all-electric cars and hydrogen fuel-cell vehicles – are likely to increase to 3 million units by 2025, according to government statistics.
NIO teamed up in August with Contemporary Amperex Technology (CATL), China's biggest maker of electric car battery packs, to work on battery-swapping technology.
The electric car start-up has established 143 battery-swapping stations across 64 cities in China, NIO's founder and chairman William Li Bin said in August.
Chinese policymakers have dangled incentives to encourage such technologies. Electric cars that come with a battery-exchange plan are exempted from an April subsidy that applies only to vehicles costing less than 300,000 yuan each. Generous incentives have boosted sales of green cars at NIO and its New York-listed peers
Li Auto
and
Xpeng
.
The battle for supremacy in China's new-energy vehicle market began in earnest after Tesla started domestic production of its bestselling Model 3 car in December 2019
at its US$2 billion Gigafactory
in Shanghai's Lingang free-trade zone.