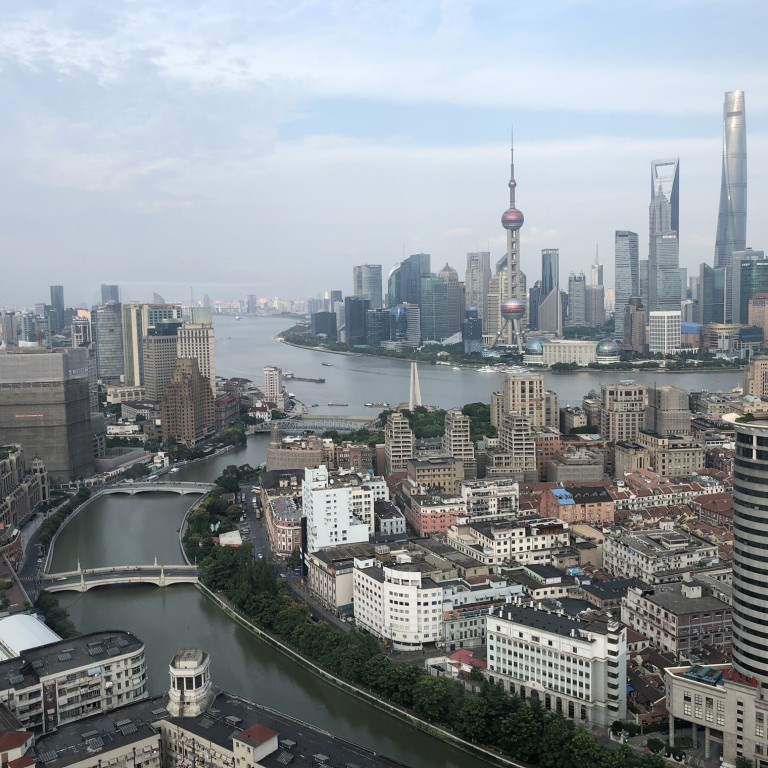 China braces for another record year of bond defaults as cash-starved developers breach central bank's red lines for borrowings
Only 6.3 per cent of all rated Chinese developers can comply with the central bank's red line limits on debt, according to S&P's analysis
Seven developers, or more than 20 per cent of those listed on the Shenzhen, Shanghai or Hong Kong exchanges, are tagged red, according to Northeast Securities
China's corporate defaults may set a record this year when a trio of the central bank's debt limits kick in this month, as they crimp the ability by borrowers to use loans to repay their outstanding debt.
One in five of China's biggest real estate developers including China Evergrande Group will be barred from borrowing any more money from banks according to the three red lines on debt drawn by the People's Bank of China, the state-owned Economic Information Daily said.
The red lines are different limits on borrowings: liability-to-asset ratio excluding advanced receipts at 70 per cent, net debt-to-equity ratio at 100 per cent; and cash to short-term debt ratio at one time, outlined in Beijing last August during a financial symposium.
"If a developer crosses all three red lines, its total debt level would not be allowed to increase any more," said S&P Global Ratings' director Esther Liu, adding that only 6.3 per cent of all rated Chinese developers can comply with the limits. "This means the developer cannot borrow more from banks or other financial institutions if its existing debts have not been paid, or if its overall leverage has not improved."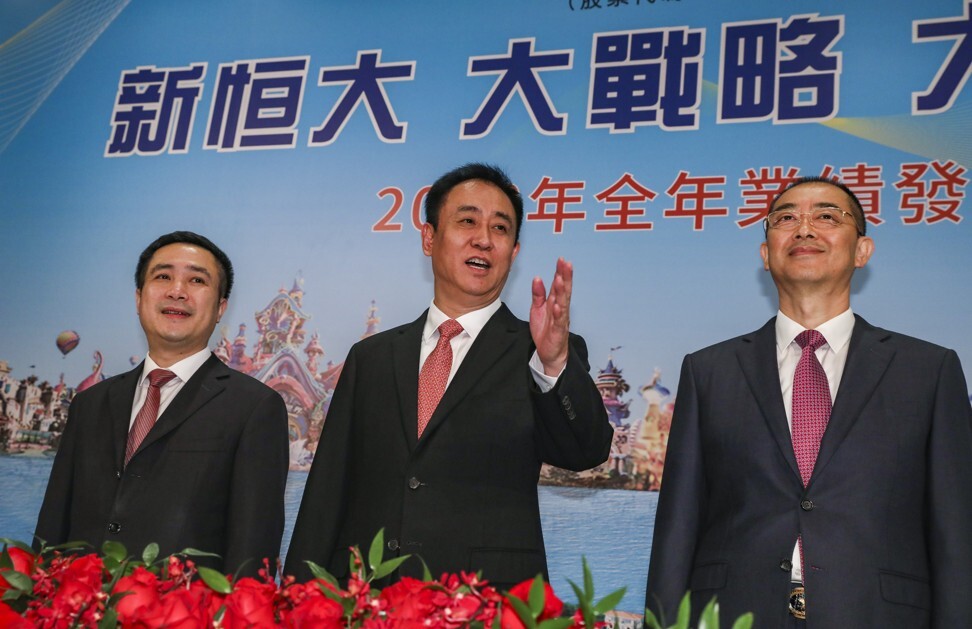 The government, presiding over the only major global economy that actually grew in 2020, is zealously keeping its iron grip on the country's debt to avoid causing systemic risk to banks. Regulators are also anxious to avoid runaway debt from setting off the kind of global financial crisis that followed the US subprime loans defaults in 2008. The real estate and construction industry contribute to about 29 per cent of China's economic output.
Chocking off the financial lifelines of borrowers could drive many debt issuers into defaults in China's US$15 trillion bond market at a time of lacklustre consumer demand and uncertain job prospects amid a raging global coronavirus pandemic. Chinese developers have a record 1.2 trillion yuan (US$184.7 billion) of debt due by the end of this year, 36 per cent more than in 2020, according to Beike Real Estate Research Institute.
The Chinese central bank and financial regulators are classifying developers – among the heaviest borrowers in China – into four tiers based on the three red lines. The most indebted borrowers, such as China Evergrande Group, are tagged red, and completely barred from taking on more loans.
Seven developers, or more than 20 per cent of the 30 biggest of them listed on the stock exchanges of Shanghai, Shenzhen and Hong Kong, are currently tagged as "red," according to a January 11 report by Northeast Securities.
"It's not entirely clear how this will be implemented in practice, as there's no official release of details," said S&P's Liu.
Companies would be allowed to borrow more from banks and increase their debt by 5 per cent annually for each redline threshold that they meet, for a maximum yearly debt expansion of 15 per cent, starting from January 1, according to the Economic Information Daily.
Six developers are in the orange tier, representing those that fail to meet two of the three red lines. more than 40 per cent are categorised yellow, for meeting two out of the three criteria. Only six successfully fulfil all three requirements and are tagged green.
"Developers have to at least partially meet some of the criteria under the Three Red Lines, to obtain financing form banks and other financial institutions," said Raymond Cheng, property analyst at CGS-CIMB Securities.
Guangzhou-based Evergrande, owned by one of China's wealthiest tycoons Hui Ka-yan, had a liability-to-asset ratio of 85.3 per cent, excluding advanced proceeds, a net debt-to-equity ratio at 219.5 per cent while its cash to short-term debt ratio was 0.19, according the broker. Sunac China, the country's fourth-largest home seller, and Greenland Holdings in the sixth place are also tagged red, Northeast said.
Evergrande is slightly ahead of Hui's three-year programme to slash 450 billion yuan of debt, having pared the borrowings by 160 billion as of January, 10 months after the developer's chairman outlined the plan, according to an executive familiar with the matter, who declined to be name.
Evergrande is spinning off valuable businesses and issuing more shares to raise capital, adding that so far no official action had been taken to cut the company's credit line, the person said.
The developer said it plans to redeem a HK$16.1 billion (US$2.1 billion) convertible bond ahead of its February 10 deadline , according to a stock exchange filing on Monday. The company has arranged internal funds of HK$16.5 billion to pay the principal and interest, and the bond will be cancelled, the developer said.
Bonds sold by at least 85 Chinese companies totalling US$65.2 billion face repayment pressure, according to company and ratings firm statements compiled by Bloomberg. China Fortune Land Development in Shanghai was denied a 1.1 billion yuan loan by Zhongrong International Trust, which may force it to notify investors of a default if it fails to make payments this Wednesday on 55.6 billion yuan of onshore debt and US$4.56 billion of offshore bonds, according to REDD.
A Fortune Land spokesperson declined to comment while the developer's bond due June 2022 tumbled 16 per cent to 55.7 cents on the dollar. Its share fell 3.7 per cent to a six-year low of 11.36 yuan.
Another upshot of the cap on debt could be to force property prices to drop, as some developers resort to discounts to attract buyers and generate cash to repay their debt. China's home prices have jumped nearly fivefold over the past two decades, making Shanghai, Shenzhen and Beijing more expensive than Los Angeles, Paris, New York and London.
"The policy is not as bad as investors perceive. It could even be positive from an investment perspective in the long run, as the sector will be less volatile going forward," said Cheng.
This article appeared in the South China Morning Post print edition as: Three red lines for borrowers raise risk of defaults