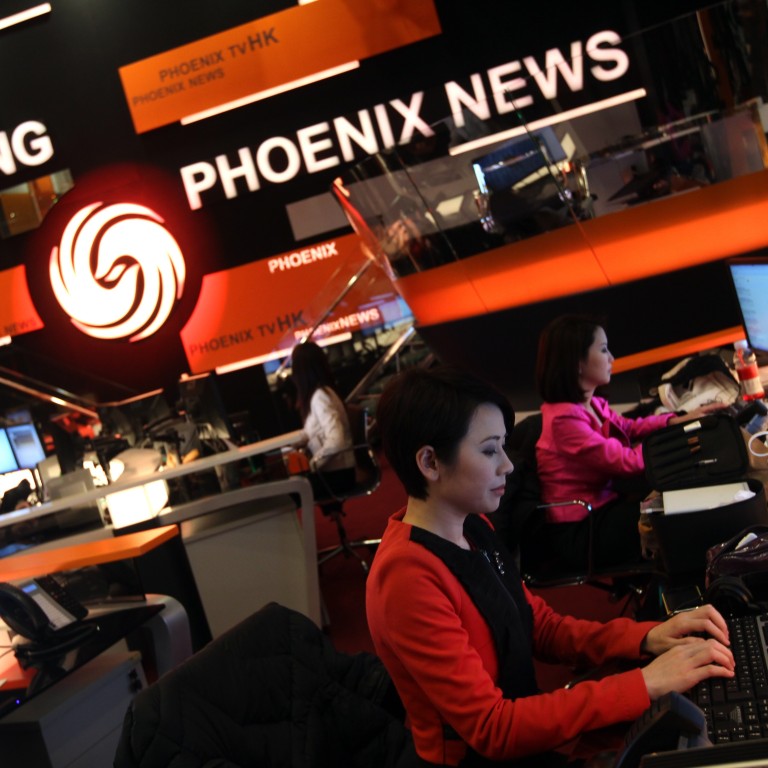 Phoenix Media shares soar by the most in at least a decade amid report of reshuffling and China's management takeover
Phoenix shares jumped by 31.5 per cent to 71 Hong Kong cents in Hong Kong, outpacing the 1.9 per cent advance in the benchmark Hang Seng Index, with the trading volume jumping to more than 10 times its 20-day average
Stoking the speculation was a report by the Chinese-language newspaper HK01 that founder Liu Changle would be replaced by a new management hand-picked by the Chinese government in Beijing
Shares of Phoenix Media Investment soared by the most in at least a decade, amid a potential reshuffle in its top ranks, raising speculation that China's government will step in to take over the management of the unprofitable operator of six namesake television channels.
Phoenix shares jumped by 31.5 per cent to 71 Hong Kong cents in Hong Kong, outpacing the 2 per cent advance in the benchmark Hang Seng Index, with the trading volume jumping to more than 10 times its 20-day average. The company's market value ballooned to HK$3.5 billion (US$457.3 million), bigger than Hong Kong's largest terrestrial broadcaster TVB.
The company, founded in 1996 by former Shanghai journalist Liu Changle, is considering a reshuffle to separate the role of chairman and chief executive officer (CEO) and may name a new person as CEO, Phoenix
said in a statement
to the Hong Kong stock exchange.
"No decision has been made at the date of this announcement and the change may or may not happen," the company said. "The company is not aware of any other insider information."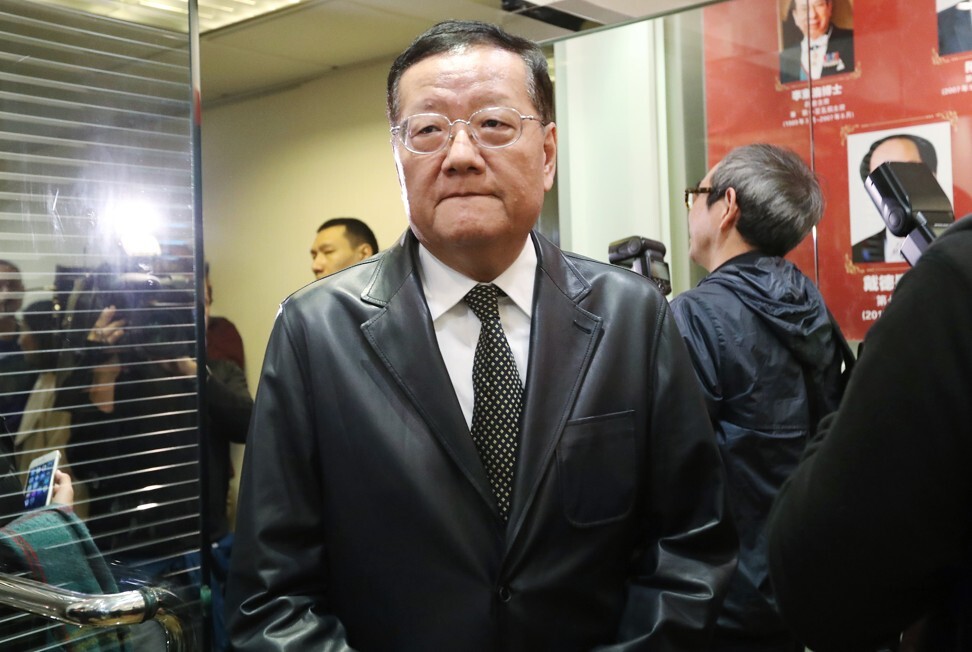 Stoking the speculation was a report by the Chinese-language newspaper HK01 that Liu would be replaced by a new management hand-picked by the Chinese government in Beijing. The chairman's role will be assumed by Xu Wei, the Communist Party chief of the Shanghai Academy of Social Science, while Sun Yusheng, a deputy chief of the state-run China Central Television (CCTV), will take over the CEO's post, according to the report, which did not cite a source for its information.
Xu and Sun could not be reached to comment. The duo already made a joint appearance at the company's annual meeting on February 1, although their appointment have not been made public, the report said. Phoenix executives declined to elaborate on its statement.
The possible shake-up at Phoenix comes amid a challenging time for Hong Kong's media companies, as they struggle to reverse the advertising slump during the city's worst recession, wrecked by the combination of a US-China trade war, almost a year of anti-government protests and now the coronavirus pandemic.
Two weeks earlier, the 26-year-old daughter of Kaisa Group's founder
paid HK$369.8 million for a 28 per cent controlling stake
in Sing Tao News Corporation, which publishes Hong Kong's oldest Chinese-language broadsheet newspaper by the same name. Kwok Hiu-ting said she wants the newspaper to invest more in mobile media, according to a statement.
Phoenix, which has been unprofitable since 2019, has also been weighed down financially by the collapse of its Phoenix Finance peer-to-peer lending subsidiary, which involved more than 70,000 people and billions of yuan in losses, HK01 said. The media company's first-half loss last year was HK$713.4 million, following a 2019 loss of HK$1.17 billion.
Phoenix TV, the company's Chinese-language television station, serves a global audience of 360 million viewers in Hong Kong, Macau, mainland China, Taiwan, Europe and the US across six channels, according to its website. Liu worked for the state-run China National Radio as a radio journalist during the 1980s before moving overseas to start his own business.