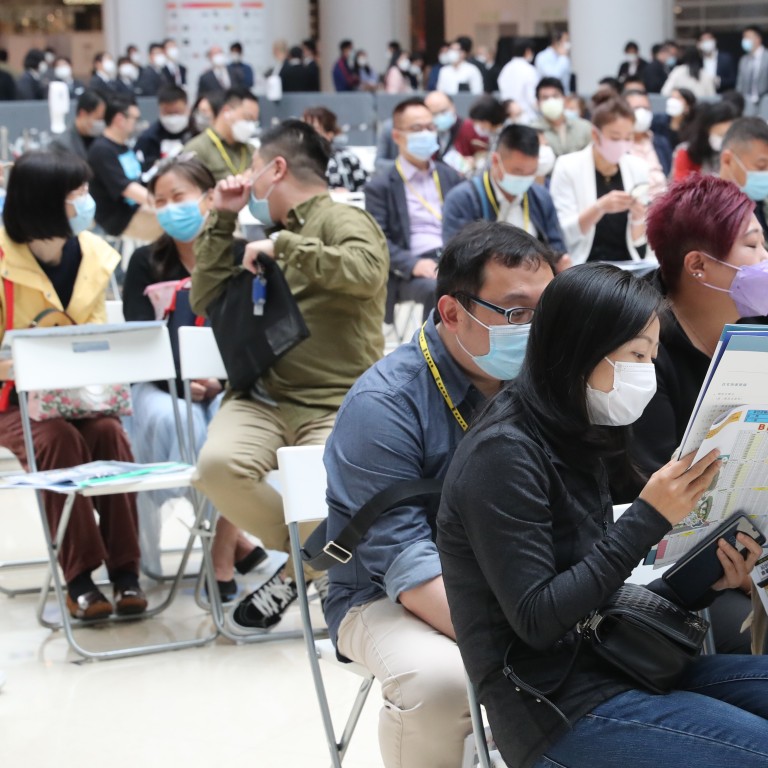 Homebuyers snap up Wheelock's Grand Victoria flats, ignoring Hong Kong's growing Covid-19 cluster as vaccines and resurgent stock market bolster confidence
Wheelock Properties and Sino Land sold 89 per cent of the 227 units in the first launch of Grand Victoria in Cheung Sha Wan as of 9pm
The average price of the project was 7 per cent higher than a nearby property put for sales last month
Hong Kong's property buyers ignored warnings of a growing cluster of Covid-19 infections in the city to snap up new flats on offer at Cheung Sha Wan, as the roll-out of coronavirus vaccines and a resurgent stock market boosted confidence.
Wheelock Properties and Sino Land sold 202 apartments, or 89 per cent of the 227 units on offer, at their Grand Victoria project as of 9pm, for a total haul of nearly HK$2.4 billion (US$309 million), sales agents said. The developers' sales office at the Olympian City in Tai Kok Tsui in Kowloon was thronged with people, with about 10 buyers bidding for each available unit.
Wheelock and Sino Land raised the average price of Grand Victoria to HK$25,275 (US$3,526) per square foot, 7 per cent more than Sun Hung Kai Properties' three-year-old Cullinan West Phase Three in the same neighbourhood. That did not deter buyers, whose sentiments were lifted by increased stimulus spending in the United States and the roll-out of vaccines, agents said.
"There are a couple of factors that are acting as tailwinds for the property market, such as the approval of the new US relief package, the continuity of the low interest rate environment and the wealth effect of the stock market," said Louise Chan, vice-chairman of Asia-Pacific and chief executive of the residential division at Centaline Property Agency. "The bullish sentiment in the property market will carry on."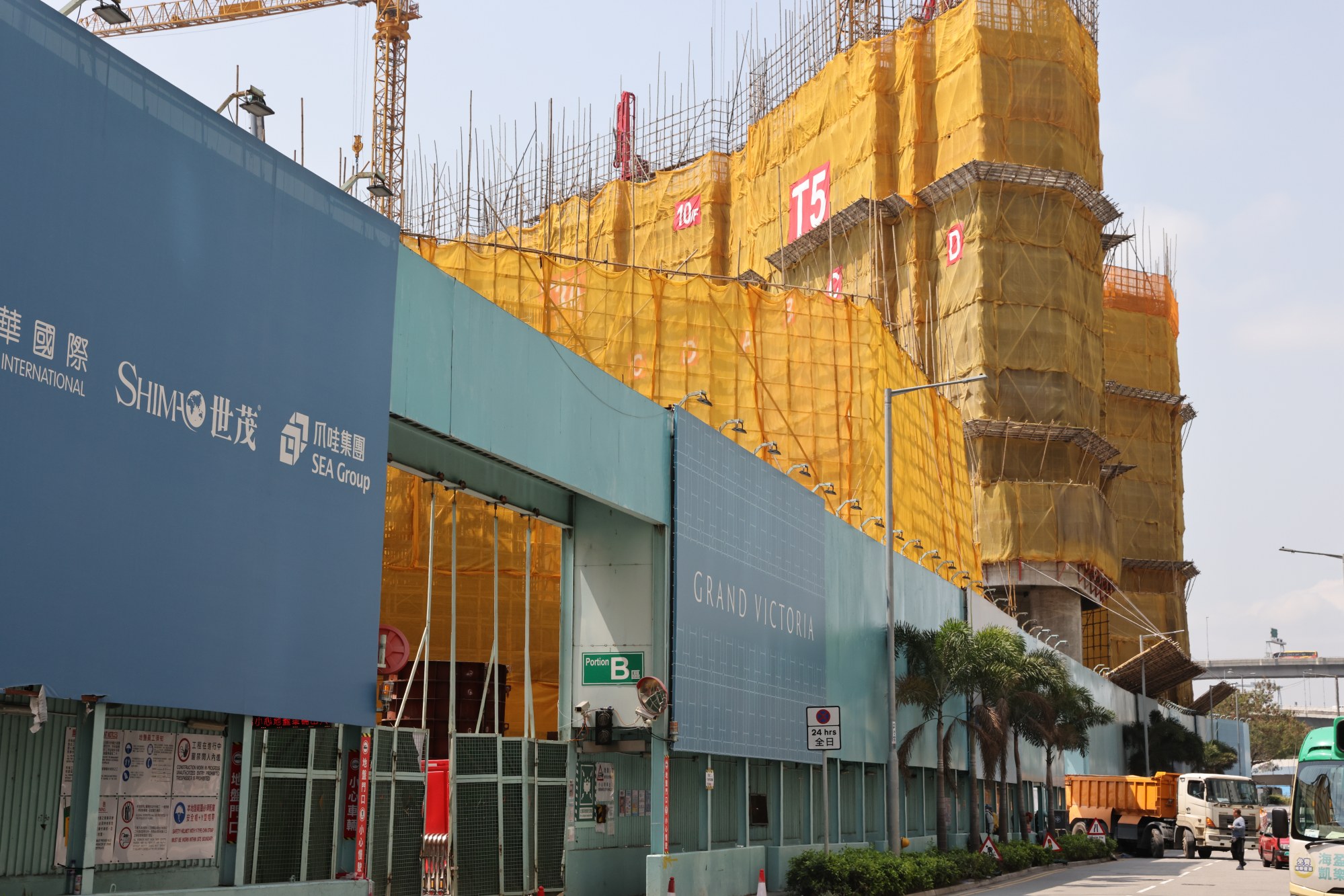 The first phase of Grand Victoria, comprising five tower blocks, is about 5 minutes walk from the Nam Cheong subway station. As many as 524 apartments of various sizes, including duplex units, will be available when the project is completed in March 2023. The first 227 units on sale over the weekend ranged from 277 square feet to 835 square feet in size, with prices starting from HK$6.35 million and going up to HK$23.96 million.
The brisk sales at Grand Victoria underscore the growing confidence among investors of Hong Kong's economic prospects, as the city claws its way out of its worst recession on record. Hong Kong's economy may rebound 4.1 per cent this year after a contraction of 6.1 per cent in 2020, according to Bloomberg data.
The city government announced a slew of measures last month to restore growth, including handing out HK$5,000 in consumption coupons to each of the city's residents. Rising US Treasury yields also suggest that borrowing costs will increase in the future, a signal of an economic recovery.
The worst may be over for Hong Kong's retail sector, the chief executive of one of the city's largest property developers
said two weeks ago
, citing the combination of Hong Kong's electronic consumption vouchers and the availability of vaccination as reasons for his upbeat forecast. New World Development's executive vice-chairman Adrian Cheng Chi-kong also predicted that retail sales would expand by double-digit percentages in the second half.
That is a relief for real estate developers, who are taking advantage of the window to put more residential units on the market. The pipeline of Hong Kong's new flats may widen to between 20,000 and 36,919 flats this year, according to Ricacorp Properties' estimate. 
Other joint developers of the Grand Victoria project are K Wah International, Shimao Group and SEA Group. The consortium paid a record HK$17.3 billion, or HK$17,500 per square foot, for the development right on the site in November 2017.
With additional reporting by Pearl Liu.