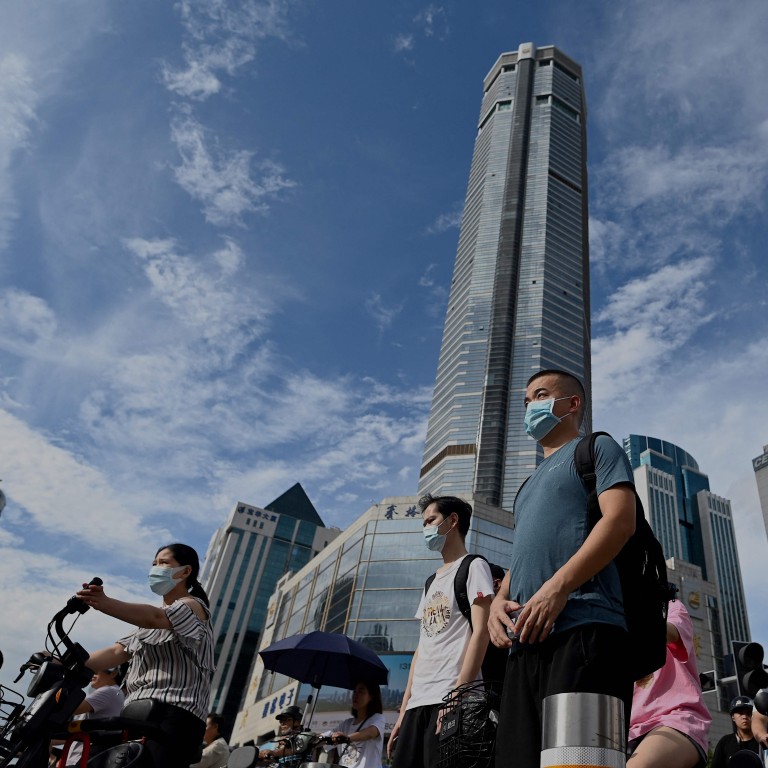 Shenzhen homebuyers look forward to cheaper apartments after city lowers cap on land and home prices
The city's government has cut its asking price for 22 lots of land by US$1.9 billion
Intervention is being viewed as signalling a swing away from a market-driven housing sector to one that is controlled by the state
Homebuyers in Shenzhen, China's technology hub, are looking forward to cheaper prices after the local government cut its asking price for land by 12.7 billion yuan (US$1.9 billion).
The sale of 22 lots of land slated for August 9 was called off by the government, and when it was rescheduled for September 28, the cap on the price of each site and the homes to be built on these lots had been lowered.
"In theory, home prices should go down when land prices are becoming cheaper and the capped home prices are lower. I am hoping for this, as it will allow me to buy a home in this city," said Crystal Tan, who has been working in Shenzhen for a couple of years now. She and her husband are hoping to buy a home and have a budget of 4 million yuan.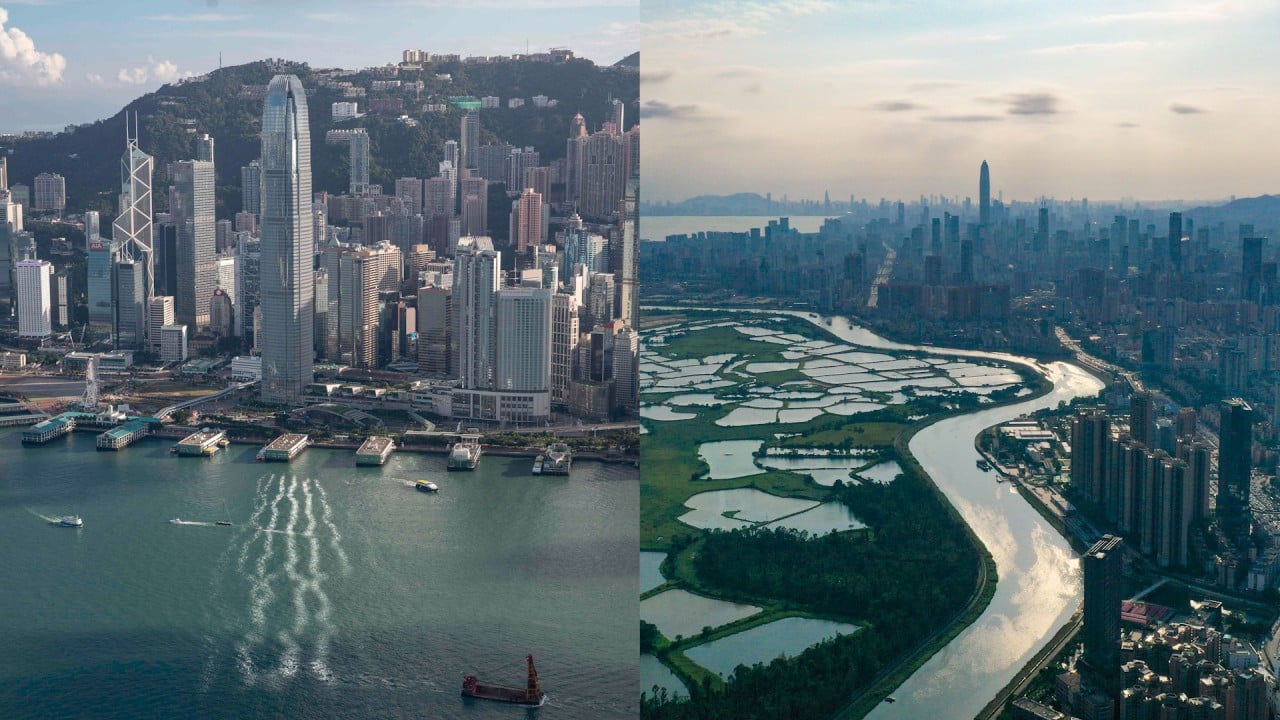 05:25
Hong Kong's competitive edge questioned as Xi says Shenzhen is engine of China's Greater Bay Area
Hong Kong's competitive edge questioned as Xi says Shenzhen is engine of China's Greater Bay Area
The Shenzhen government's intervention is being viewed as signalling a swing away from a market-driven housing sector to one that is controlled by the state. China's property sector has come under particular scrutiny as the ruling Communist Party marks its centenary and prepares to head into a crucial conclave process to select its next crop of leaders.
Moreover, Chinese President Xi Jinping, who has declared that homes are for living in and not for speculation, recently emphasised that affordable housing was a key tenet of his pursuit of "common prosperity" in China.
The Shenzhen government's intervention "rules out" the possibility of a further bounce in home prices, said Li Yujia, senior economist with the Real Estate Assessment and Development Research Centre, a research unit of the city's government.
The price of a plot in the city's downtown Baoan district was cut by the most. The government has set the maximum bidding price at 7.3 billion yuan, 1.9 billion yuan – or about 20 per cent – lower than that only two weeks ago.
The city's housing authority has also cut the capped selling price for homes built on these lands. A plot in Qianhai, for example, requires that the winning bidder sell homes built on it for no more than 92,000 yuan per square metre. This is 7,000 yuan – or 7 per cent – lower than the capped price originally planned.
A residential estate one block away in the same neighbourhood that went on sale in January was priced at 112,000 yuan per square metre.
This means that, in about two to three years, when the new homes in the neighbourhood go on sale, they will be priced about 18 per cent lower than homes currently on sale.
Shenzhen, home to Chinese technology giants Huawei Technologies, Tencent Holdings and ZTE, is China's most expensive city to live in. And young entrants to the property market like Tan and her husband have been unable to keep up with home prices, which rose by more than 14 per cent last year.
"We came across two homeowners who raised their asking price after accepting our offer. The homes were out of our league and we had to let them go," Tan said. Now, there is some hope for younger buyers like her and her husband.
Towards the end of June, the average price of second-hand homes in the city stood at 61,500 yuan per square metre, about 15 per cent below a peak of 72,436 yuan per square metre recorded in January this year, according to E-House China R&D Institute.
"If the new homes are required to sell at a lower price, then it means second-hand homes will also be cheaper. My agent has told me that more homeowners are open to negotiations now," Tan said. "I now have more of a chance to buy a home in the city."
This article appeared in the South China Morning Post print edition as: Buyers delight as Shenzhen moves to cut price of land