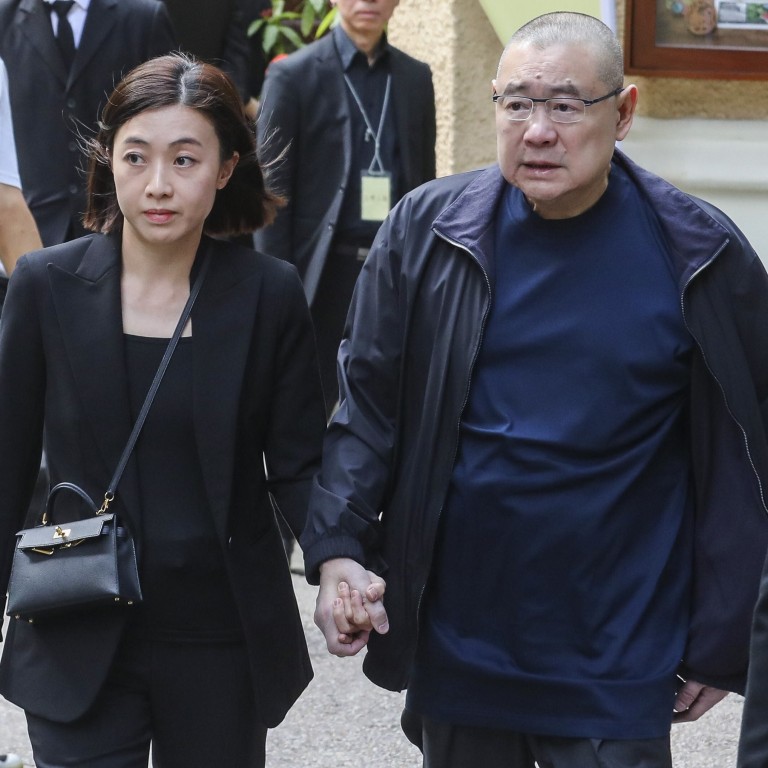 Evergrande's staunchest allies drop out as Chinese property developer's creditworthiness deteriorates amid debt woes
Joseph Lau Luen-hung and Chan Hoi-wan sold 138 million Evergrande shares several times last month for HK$500 million, according to exchange filings
Lau and Chan cut their stakes to 7.96 per cent, second only to Hui Ka-yan's controlling stake of 70.7 per cent in Shenzhen-based Evergrande
Two of the property magnate Hui Ka-yan's staunchest allies appear to be bailing out of
China Evergrande Group
, selling a large chunk of the developer's stock ahead of a gathering storm and deteriorating credit ratings over US$300 billion in liabilities.
Joseph Lau Luen-hung
, the founder of Hong Kong developer
Chinese Estates Holdings Limited
, and his wife
Chan Hoi-wan
, sold 138 million Evergrande shares several times in the past month for about HK$500 million (US$64 million) in total, according to exchange filings. Lau and Chan reduced their holdings in the Shenzhen-based developer to 7.96 per cent, second only to Hui's controlling stake of 70.7 per cent.
The couple's disposals followed an 85 per cent plunge in Evergrande's stock price and market value in the past year, as the property developer struggles to find cash to settle financial liabilities estimated at US$300 billion.
Every avenue of bank financing for Evergrande has been choked off by the People's Bank of China after the company, the world's most indebted developer,
blew through all three of the central bank's "red line"
debt allowances last year. Spokespeople of Chinese Estates and Evergrande declined to comment.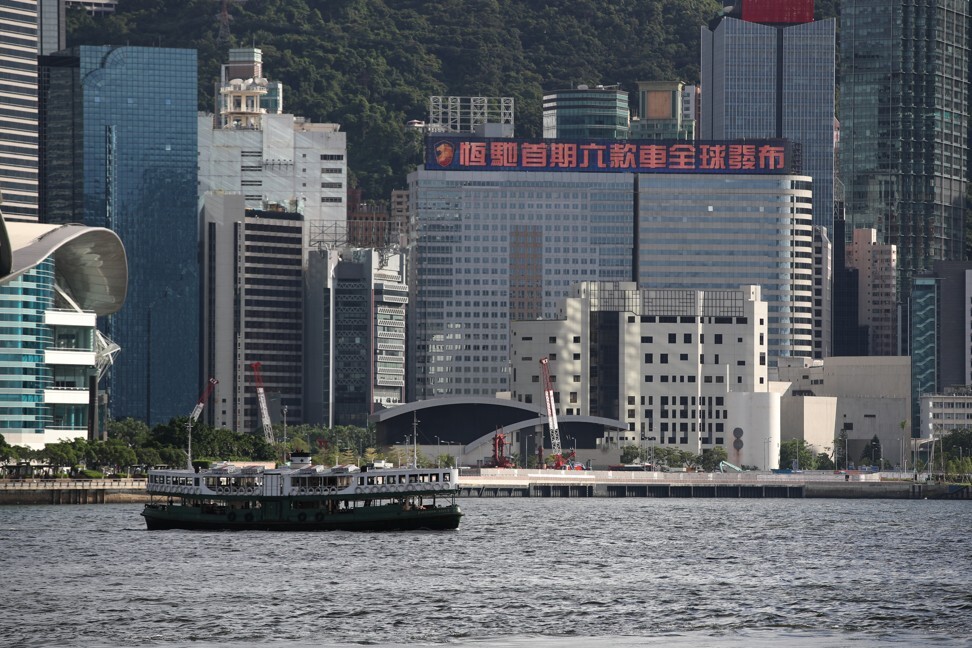 Lau was the cornerstone investor and subscriber of US$50 million of Evergrande's shares during its 2009 initial public offering.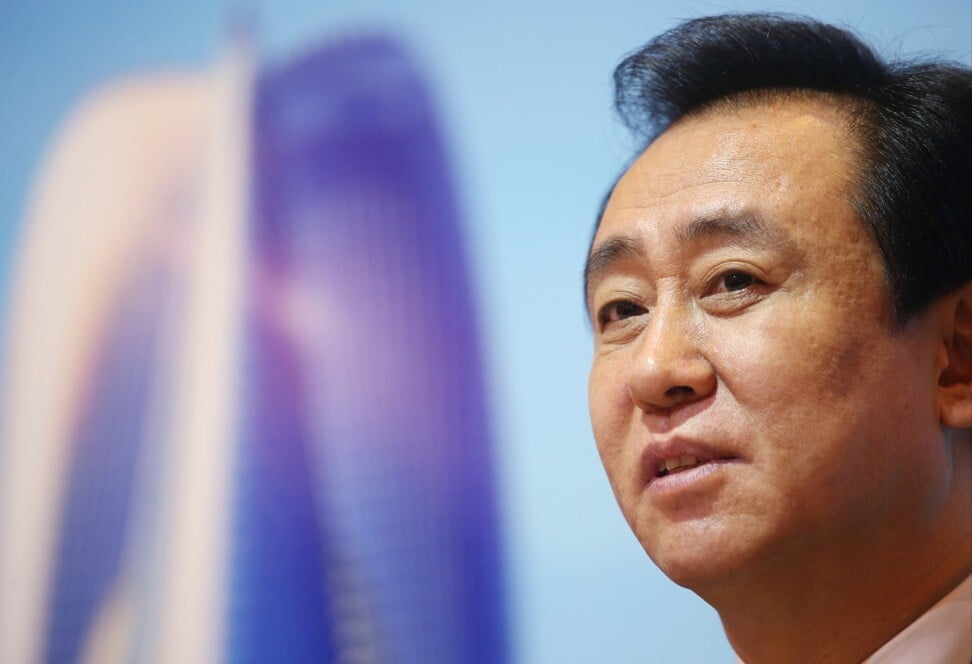 After Lau was
convicted in 2014 in absentia by a Macau court
of a bribes-for-land scheme, Evergrande swooped in to buy Chinese Estates' 26-storey Mass Mutual Tower in
Wan Chai for HK$12.5 billion
, a price tag that was much higher than prevailing market valuations. Chinese Estates' head office remains on the highest floor of the tower, renamed Evergrande Centre in 2015.
In the same year, Chinese Estates sold some offices in Chengdu for HK$6.5 billion, and a residential property complex in Chongqing for HK$1.75 billion, all to Evergrande.
Xia Haijun, vice-chairman and chief executive of Evergrande since 2014,
sold HK$115.6 million of shares
in the developer's electric car unit and property management arm in August. The pay package of Xia, 57, was HK$275 million in 2018, making him the second highest-paid executive among Hong Kong's publicly traded companies. Only
Tencent Holdings'
Martin Lau Chi-ping, president of Asia's largest public company, earned more, according to exchange filings.
Evergrande faces a key liquidity test next week when it is due to pay US$83.5 million in interest on September 23 for a dollar-denominated note, in addition to 232 million yuan (US$36 million) for a renminbi note, according to data compiled by Bloomberg.
S&P piled in, downgrading Evergrande's creditworthiness to the junk status of "CC", implying that the company's bonds are of "very high risk", non-investment grade.
"The liquidity and funding access of Evergrande are shrinking severely, as shown by an announced material drop in sales, a fall in the cash balance, and the continued use of physical properties to settle payments," S&P said. "The company may not be able to service debt in time, which will lead to a default scenario including the possibility of debt restructuring." Adding to the woes, HSBC, ICBC (Asia) and a host of other banks in Hong Kong
have stopped approving mortgage loans
for buyers of Evergrande's Emerald Bay apartments in Tuen Mun, amid concern about the developer's ability to complete its inaugural project in the city.
Last week, hundreds of investors and Evergrande staff staged a protest at the company's Shenzhen head office to demand refunds of investment products that they bought from the company. The unusual event comes at a sensitive time for China's authorities, as they are anxious to avoid civil disturbances during the centenary of the ruling Communist Party.
Hui, also known as Xu Jiayin in mainland China, is a delegate to the Chinese People's Political Consultative Conference (CPPCC), the advisory body to the legislature.
To placate angry staff and investors, Evergrande plans to offer discounted real estate products in lieu of cash, according to creditors who have been informed about an announcement scheduled for September 20.
This article appeared in the South China Morning Post print edition as: With developer on brink, staunch allies bail out