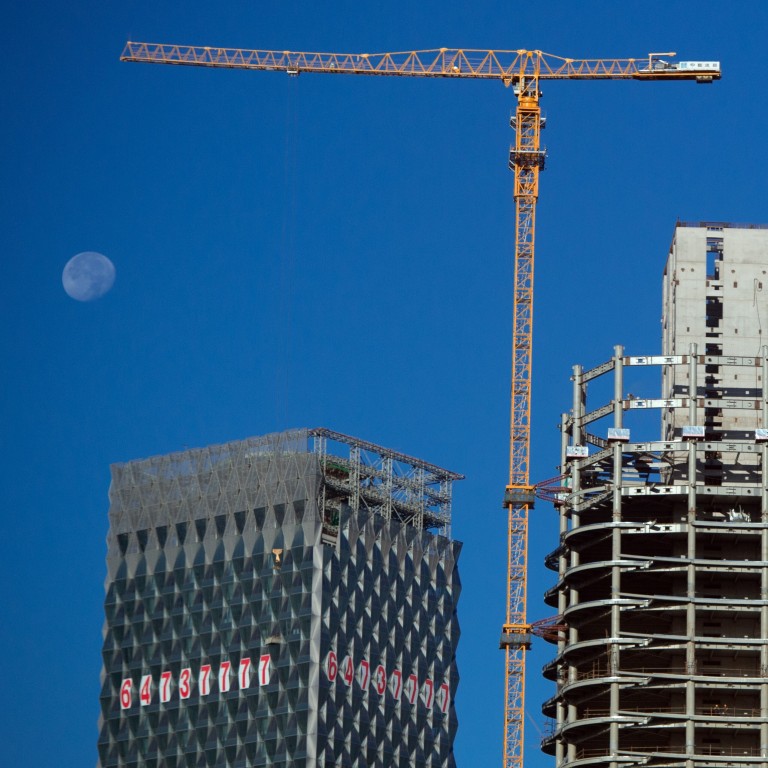 Evergrande's debt crisis spoils appetite for risk, forcing 206 plots to withdraw from China's land auctions since September
About one-third of land plots had been pulled from auctions since September because of no bidders as developers tightened purse strings
Home sales fell 20 per cent in September as current pace of building and completion seen as onerous amid a credit squeeze
Chinese local governments have withdrawn some 206 plots of
land from auctions
in major cities since last month as buyers tightened their finances after Evergrande's debt crisis roiled the property market.
The plots represented almost one-third of about 700 plots that were put up for sale in 22 cities including Beijing, Shanghai and Guangzhou. Since September, 15 cities have completed two rounds of auctions under a new centralised sale programme, according to Centaline Properties.
In Beijing, 17 plots were sold on Wednesday while 26 others were shelved because there were no bidders, according to the municipality. Shanghai completed 20 land sales during the October 11 to 13 auctions, while seven plots failed to find buyers, the city said in an announcement.
China Evergrande Group,
saddled with US$305 billion of liabilities
, stoked concerns after it failed to pay interest on two bonds last month, invoking a 30-day grace period to avoid a default. Founder Hui Ka-yan is rushing to sell assets for cash, prompting authorities to warn the developer about delivering its homes to buyers on time. Property sales slumped 20 per cent in September from a year ago, BCA Research noted.
"When these hot tier 1 cities see land withdrawals, it means enthusiasm has cooled down tremendously," said Zhao Xuxiang, a property analyst at Oriental Securities in Shanghai. "Unless more policies are eased and credit loosened, the downturn in land and home sales may last a rather long time."
The central government introduced a so-called centralised land sale system in 22 large cities early this year. Under the new system, land auctions will take place only three times a year with a huge number of plots auctioned each time.
The recent failures are in stark contrast to the first round of auction, when several cities were forced to stop or postpone them as buoyant demand kept prices elevated, defeating the auction system that was designed tame land prices.
Guangzhou, capital of southern Guangdong province and a key pillar in the
Greater Bay Area
plan, scrapped more than half of the plots that were put up for auction on September 26 and 27, according to the municipality.
Even Shenzhen, the most expensive Chinese city to own a home, was not spared. The technology hub, which counts Tencent Holdings and Huawei Technologies among its resident companies, failed to sell one plot of land as the city's government reset prices 20 per cent lower than the levels in the preceding two weeks.
"Developers in recent years have been relying on pre-construction sales as a major source of financing," analysts at BCA Research said in an October 14 report. "With presales drying up and borrowing restrained by both government regulations and creditors' unwillingness to lend, developers will be unable to sustain the current pace of construction and completion."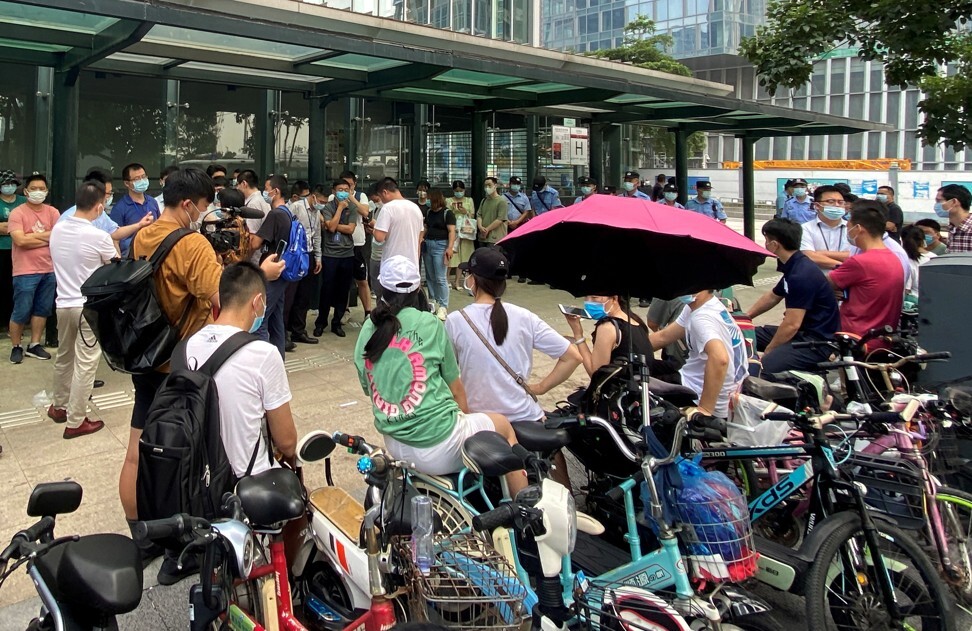 New home prices grew in August at their slowest pace this year, a government report showed. The average price across 70 major mainland cities rose 0.2 per cent from a month earlier, slowing from a 0.3 per cent increase in July.
About 17,000 new units were sold during the "golden week" holiday between October 2 and October 8, a 33 per cent drop from the same national day holiday last year, according to sector analysts at the brokerage unit of Bank of China, which monitors sales in 52 major cities.
The Evergrande saga has prompted some developers to be cautious about their finances. Lin Zhong, chairman of Shanghai-based developer CIFI Holdings, said the company would favour small-scale projects as a way to trim land-purchase costs.
"To adapt to the tightening policy environment, CIFI does not look to buy land plots that take a long period of time to develop because they soak up a big sum of funds," he said in a statement in August.
"Developers have clearly shown less motivation in land purchases as many are already tight with money," said Yan Yuejin, director of E-house China Research and Development Institution in Shanghai.
"On one hand, they are under huge pressure from selling fewer homes and collecting less money. On the other hand, they are struggling to borrow money from banks."
This article appeared in the South China Morning Post print edition as: 206 plots pulled from auctions amid absence of bidders